As it stands, the range of diversity in STEM education and industries does not reflect the diversity of the general population. Whilst this issue is slowly improving, there is still a long way to go to ensure that STEM fields are equal for everyone – regardless of gender, disability, race, or class.
Everyone working or studying in STEM can play their part in ensuring everyone, regardless of background or identity, feels included and welcomed into STEM workplaces and institutions. This can mean making a special effort to rectify privilege imbalances.
Many companies and organisations are already introducing powerful initiatives to ensure we can work towards equality and representation in the STEM world.
What is diversity?
Diversity refers to variety within a group, including (but not limited to) gender, race, ethnicity, nationality, sexual orientation, and disability.
Taking stock of diversity within industries, settings, or situations can help highlight the state of equality for different demographics. When we understand these findings, we're better equipped to make equalising changes to the world around us, creating a fairer place for all.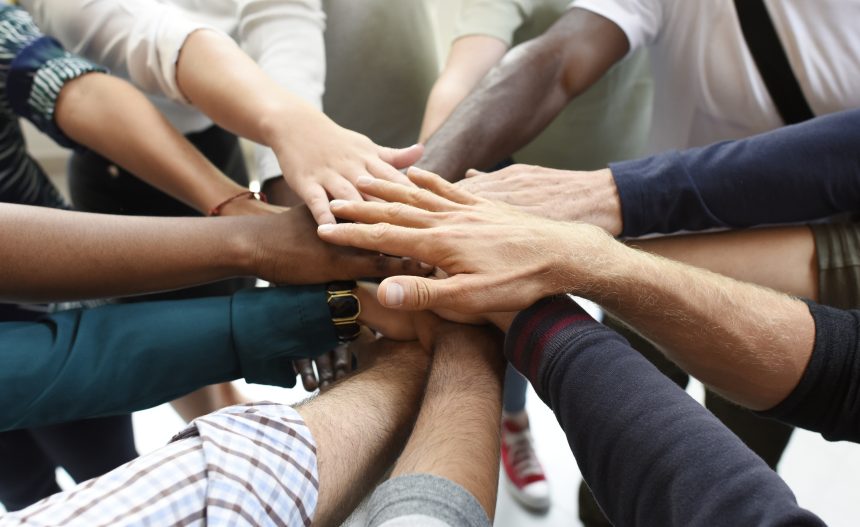 Why is diversity in STEM important?
Diversity in STEM is crucial because work relies on collaboration. Groups composed of a diverse range of people tend to work more innovatively. STEM also relies heavily on people asking new, cutting-edge questions. This can be better achieved when STEM fields are open to all. But ultimately, no one should be excluded from pursuing something they love simply on the basis of their identity.
Research within STEM can be quite political and ideological: those in positions of scientific power choose what gets researched. It's vital to diversify who is in these positions of power to make sure that the scientific research conducted at different institutions benefits everyone's interests.
Types of inequality in STEM
Gender inequality
Despite an equal number of male and female students studying STEM subjects in secondary school, male students begin to dominate STEM subjects as levels of expertise increase. This disparity between men and women in STEM, known as the STEM gap, is particularly pronounced by the time students graduate.
According to the UNESCO Science Report: towards 2030, only 17 women have won the Nobel Prize in Physics, Chemistry or Medicine since Marie Curie was awarded the Prize in 1903. This compares to 572 men.
Today, only 28% of the world's researchers are women.
While gender segregation is less marked at the postgraduate level, only 25% of degrees were obtained by women in Engineering and Technology in 2016.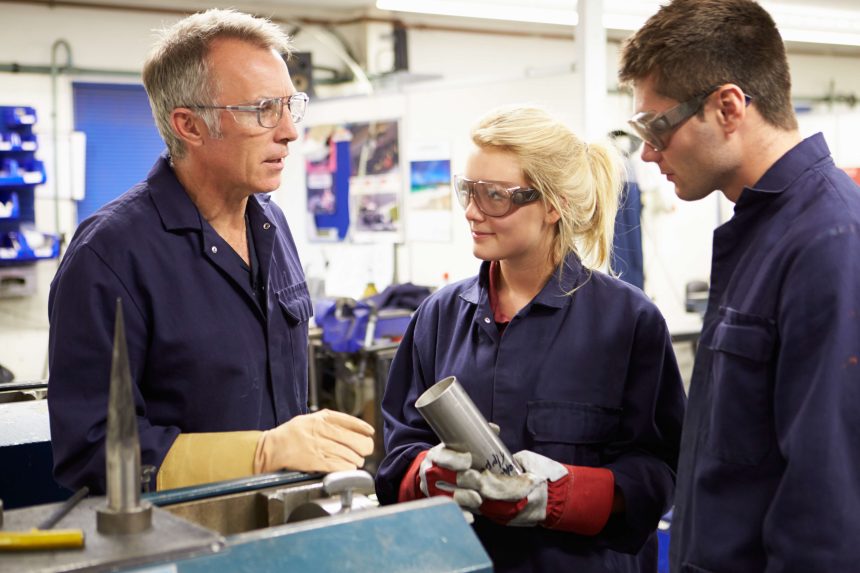 Working out why there is a discrepancy between the numbers of men and women working in STEM is tricky.
The World Economic Forum argues that "bias and gender stereotypes can drive some away from pursuing a STEM career". In the media, women working in STEM fields are rarely showcased. For example, in film "just 12% of characters with identifiable STEM jobs onscreen are women."
However, this is slowly changing and we are beginning to see more female STEM professionals represented on screen and in the media.
In the past five years, the number of women working in STEM has increased by more than 200,000, raising the total number to over one million.
Although we still have a long way to go, it's heartening to see the number increase, and we hope that more young girls will consider STEM as a career option.
Closing the gender gap
Many organisations are dedicated to supporting women within STEM industries, ensuring they have equal access to opportunities and career progression, as well as equal pay.
WISE is a UK-based campaign to encourage more women into STEM fields. They offer a range of training and workshops and host awards, funding, and conferences to engage women in STEM.
The 1000 Girls 1000 Futures program, hosted by the New York Academy of Sciences, is a free online scheme matching female students to female STEM professionals. This opportunity enhances academic STEM skills and provides insights into potential career paths.
Disability
The lack of accessibility in many workplaces, universities, and schools can result in people with disabilities feeling excluded from learning and work environments.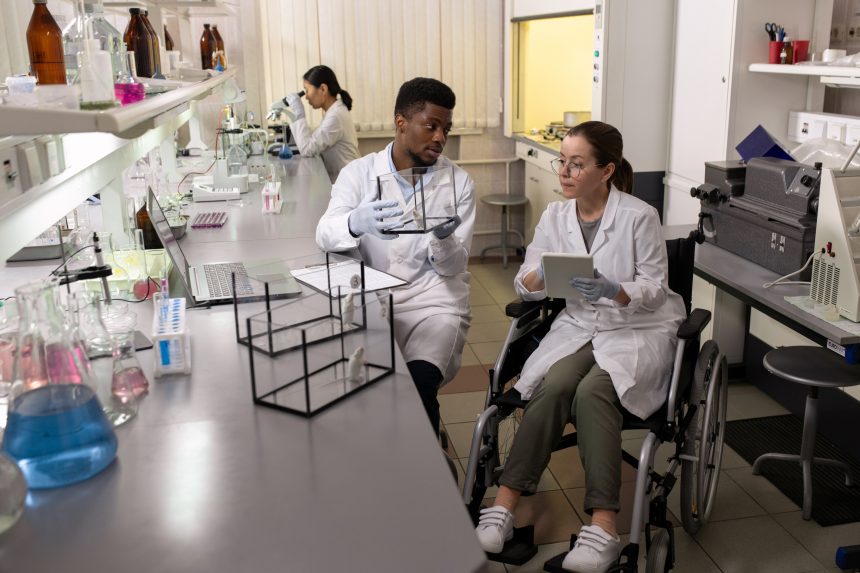 The Covid-19 pandemic has radically changed the way many workplaces operate. Many companies are now more receptive to flexible working arrangements, which may better suit the needs of those with disabilities. With greater representation and more policies, the number of STEM students and employees with disabilities continue to rise.
Racial and ethnic minorities
Throughout STEM, there is a lack of representation of ethnic minority students and staff.
Whilst the proportion of Black students entering higher education has increased over the last decade (like other minority ethnic groups), they also leave STEM in greater numbers at all stages of the career pipeline.
A 2018 Engineering UK report found that BAME (Black, Asian and minority ethnic) groups made up only 8.1% of all engineering professionals.
Fewer members of ethnic minorities in STEM occupy senior positions. Within the top UK technology firms, over 70% of boards and senior teams do not have a BAME member. This is indicative of systemic issues within the STEM sector's hiring and outreach.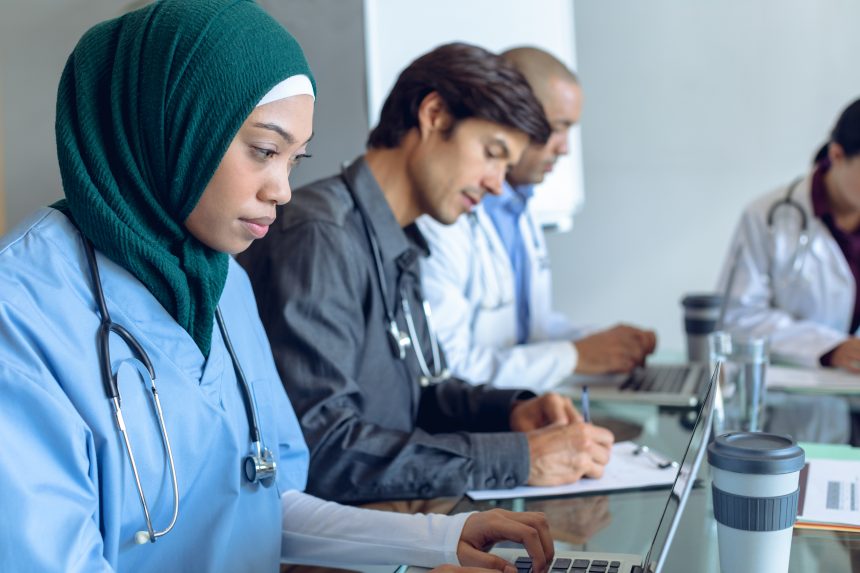 Recent reports commissioned by the Royal Society identified significant variations in progression rates across different ethnic minority groups within the STEM sector. Black staff and students have consistently poorer outcomes than white and Asian students.
The reports call for more mentoring, workshops, and funding opportunities for students from minority ethnic groups. A member of the Diversity Committee also proposed support for existing Black researchers and academics, as well as career advice for prospective PhD students.
Working for change
The UK non-profit organisation BBSTEM campaigns for greater representation of Black individuals in STEM fields. They work to inspire a younger generation and to show Black students that a career in STEM is achievable. They highlight jobs and opportunities and host events and other supporting activities.
Class
STEM fields remain a privileged area. When it comes to diversity in STEM education, those from low-income backgrounds face many barriers and challenges when applying for higher education.
Entering the field of medicine can pose significant challenges for working-class students due to the number of connections you often need to gain relevant work experience.
Promoting equality
The organisation In2scienceUK works to promote social mobility in STEM, offering work placements, skills days and further education guidance.
LGBTQ+
The lack of LGBTQ+ people within STEM is a longstanding problem.
Karum Boustani, a PhD student at Imperial College London states "LGBT people tend to depoliticise themselves in the workplace because there is a commonly held view that discussions about inequality are not regarded as relevant to STEM work.".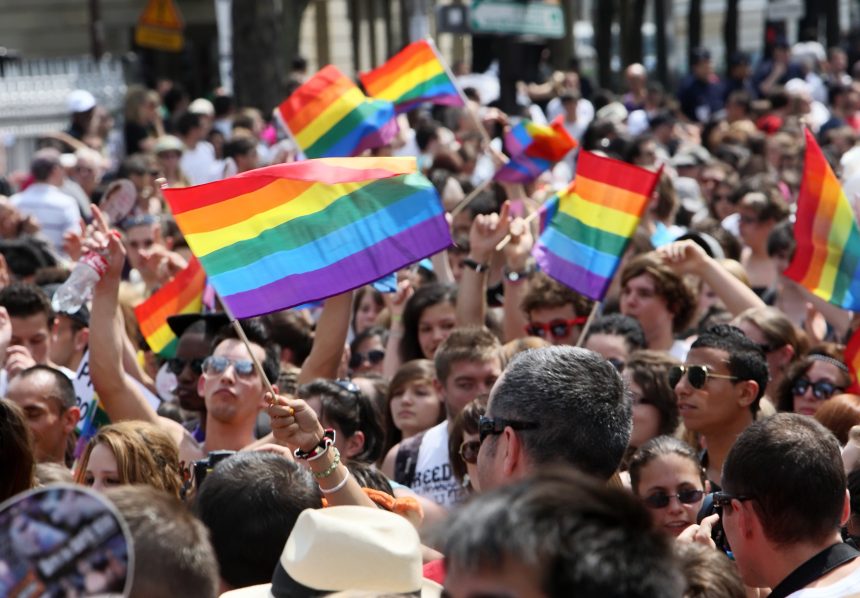 According to the Royal Society of Chemistry, 28% of LGBTQ+ scientists in physics, chemistry and astronomy considered quitting their jobs because of workplace discrimination.
For trans scientists, this percentage was higher at around 50%, with almost 20% considering this often.
16% of respondents had experienced harassment or other exclusionary behaviour, and 30% reported witnessing exclusionary behaviour.
The authors of a Science Advances research paper found that LGBTQ STEM professionals report more frequent health difficulties and are more likely to leave the field than their non-LGBTQ peers.
Industries are tackling discrimination in STEM faced by LGBTQ+ individuals by highlighting LGBTQ+ role models, providing more funding opportunities, and enforcing zero-tolerance policies in STEM workplaces.
Pride in STEM
Pride in STEM is a charitable trust that raises the profiles of LGBTQ+ people in STEM fields. They aim to "queer up science spaces" and to "science up queer spaces". They host events in collaboration with institutions like the Science Museum, the Francis Crick Institute, and Stonewall. They also collate a bunch of helpful resources on their site.
The future of diversity and STEM
There is a long way to go to achieve equal representation and inclusion in STEM fields.
No matter what, you shouldn't feel discouraged from following a STEM career by the lack of diversity you may come across. Everyone deserves a place within STEM.
Though the statistics appear bleak, many influential organisations and individuals work in the UK and worldwide to pioneer support networks, representation, and policy change within workplaces and universities. We hope to see a radical change in the coming decades, with people of all identities included in STEM sectors.
Copy URL