Course Description
Our four-day Pure and one-day Statistics and Mechanics Easter crash courses will fully prepare Year 13 students for their final exams. These London-based classes are led by experienced maths teachers, each with a thorough understanding of the skills and knowledge required to succeed at A Level.
During these courses, students will review everything previously learned, consolidating their knowledge, polishing their mathematical skills, and strengthening any weaker areas our teachers have identified. Students will also spend time developing their exam technique, enabling them to maximise their marks come exam day.
For the exam technique portion of the course, students will use past paper questions from Edexcel. While the topics covered in Pure and Statistics and Mechanics are universal across exam boards, you can get a taster of how Edexcel presents its questions here.
As an accompaniment to our in-person classes, students will receive a selection of our bespoke revision materials. Professionally printed and bound, these high-quality resources are designed to make revision easy and digestible during and after the course.
Our Easter crash courses are a great way to kick-start revision. Students will leave the course feeling confident and fully prepared for their summer exams.
Suitable for:
Year 13 students
Students wanting to revise content
Students looking to improve exam technique
Year 12 students
Students who are predicted D or below
If you need help deciding if you will benefit from this course you can contact us. Alternatively, you may prefer to book 1-2-1 tuition instead.
Structure of the Day
10:00am - 5:00pm
Classes are from 10am to 5pm. Registration starts from 9.45am.
There will be a 1 hour lunch break and a couple of 10 minute breaks in the morning and afternoon.
Our Tutors
Hand-picked for their exceptional academic credentials and engaging personalities, the teachers and tutors we work with are some of the most experienced and gifted in the country. While each one is as unique as our students, they all bring their infectious enthusiasm and innovative teaching style to class, ensuring every lesson is fresh, challenging, and inspiring.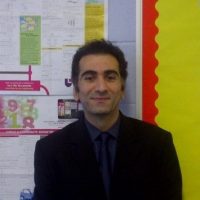 Aidin P.
Aidin holds a BSc in Pure Mathematics from the University of Edinburgh and an MSc in Pure Mathematics from the University of Manchester. Back in 2013 he completed his PGCE course at Liverpool LJMU and has been a full-time maths teacher ever since, spending his first four years at Harris Academy Merton, before moving to Dulwich College School in 2017.
Aidin is passionate about his profession and has experience teaching a wide range of levels, applying pedagogy differently depending on his students. To him, results really matter – and his students have consistently gained the best results in their schools.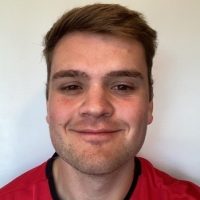 Toby W.
Toby graduated from the University of Reading with a first class degree in Mathematics in 2020. Today he teaches full-time at a secondary school in Portsmouth and tutors in his spare time. He has hundreds of hours of experience tutoring students of all levels – from key stage 3 right up to university level.
Toby is particularly passionate about his subject and many of his students find his enthusiasm infectious. He believes in keeping lessons fun and engaging, allowing the confidence of his students to thrive.