Course Description
Our online Economics A Level Easter crash courses take place over four busy days and are designed to prepare Year 13 students for their final exams.
During the course, our experienced economics teachers will walk students through the key areas of the syllabus, bolstering their knowledge and helping them get to grips with anything forgotten or not yet fully understood. Students will also receive help with their exam technique, enabling them to structure and write mark-maximising essays – an integral part of A Level Economics.
In addition to our online classes and exam technique workshop, students on this course will receive a physical package of tailor-made revision materials. Professionally printed and bound, these top-quality resources are designed to help make revision as easy and digestible as possible, both during and after the course.
Our Easter crash courses are a great way to take revision up a notch, giving students the knowledge, skills and confidence to succeed in their summer exams.
Suitable for:
Year 13 students
Students wanting to revise content
Students looking to improve exam technique
Year 12 students
Students who are predicted D or below
If you need help deciding if you will benefit from this course you can contact us. Alternatively, you may prefer to book 1-2-1 tuition instead.
Structure of the Day
9:30am - 4:30pm
Classes are from 9.30am to 4.30pm. Registration starts from 9.15am.
There will be a 1 hour lunch break and a couple of 10 minute breaks in the morning and afternoon.
Day 1
Day 2
Day 3
Day 4
Day 1: Microeconomics
Day 2: Microeconomics
Day 3: Macroeconomics
Day 4: Macroeconomics
Our Tutors
At PMT Courses we work with a talented team of professional teachers and tutors, many of whom have worked at some of the best-rated schools in the UK. We've recruited them not only for their exceptional academic credentials but also for their innovative teaching styles, infectious enthusiasm, and wealth of experience too.
Claire F.
Claire is an experienced economics and maths teacher with a first class degree in Economics and a PGCE in Secondary Maths. Before becoming a full-time teacher, she worked as an economist in the public sector, both in the UK and internationally. She applies her rich expertise to each of her lessons, bringing the subject to life.
Whether Claire's working in a school or as a private tutor, she believes in keeping lessons relaxed and informal. She focuses heavily on improving exam technique, as well as helping students to develop a deep subject knowledge.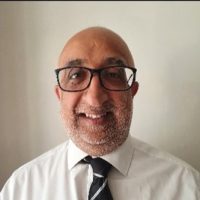 Ranjit S.
Ranjit is a successful economics teacher and tutor with over 25 years of experience in various academic settings. Over the years, he's taught a diverse range of students, giving him the knowledge and skills to help anyone succeed.
In addition to teaching, Ranjit has also worked as an examiner for various exam boards, providing him with in-depth knowledge of what it takes to score a top grade. He believes in taking a tailored approach to lessons, where robust planning and engaging interactive resources are key.