Course Description
Our online Chemistry A Level Easter crash courses span four days and are designed to get Year 13 students up to speed for their final exams. They include classes taught by experienced chemistry teachers who know what it takes to achieve excellent exam results.
During the course, students will recap everything they learned during the academic year, refreshing their knowledge and identifying and polishing any weaker areas. They'll also develop their exam technique, ensuring they've got the know-how, skills and confidence to maximise their marks when they sit their exam.
In addition to online classes, students will receive a physical package of high-quality revision materials. Professionally printed and bound, these tailor-made resources have been designed to make revision easy and digestible, both during and after the course.
Our Easter crash courses are a great way to take revision up a notch, giving students the knowledge, skills and confidence to succeed in their summer exams.
Suitable for:
Year 13 students
Students wanting to revise content
Students looking to improve exam technique
Year 12 students
Students who are predicted D or below
If you need help deciding if you will benefit from this course you can contact us. Alternatively, you may prefer to book 1-2-1 tuition instead.
Structure of the Day
9:30am - 4:30pm
Classes are from 9.30am to 4.30pm. Registration starts from 9.15am.
There will be a 1 hour lunch break and a couple of 10 minute breaks in the morning and afternoon.
Day 1 - Physical Chemistry
Day 2 - Inorganic Chemistry
Day 3 - Organic Chemistry
Day 4 - Organic Chemistry and Practical Skills
Day 1 - Assessed on All Papers
Day 2
Day 3 - Paper 2 Synthesis and Analytical Techniques
Day 4 - Paper 2 & 3 Practice Unified Chemistry
Day 1: Paper 1 - Advanced Inorganic and Physical Chemistry
Day 2: Paper 1&2 - Advanced Organic and Physical Chemistry
Day 3: Paper 2
Day 4: Paper 2&3 Practice
Our Tutors
We're lucky to work with a fantastic team of professional tutors and teachers, many of whom have taught at some of the best state and independent schools in the country. We've hand-picked them not only for their glowing academic credentials but also for their innovative teaching styles, engaging personalities, and inspiring enthusiasm for their subjects.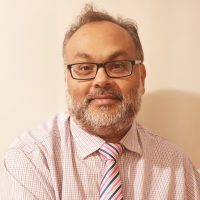 David N.
David earned a master's degree in Medical Genetics from Brunel University and a BSc in Biochemistry from King's College London. After graduating, he worked professionally as a biochemist before eventually returning to KCL to complete his PGCE.
Today David is employed as head of sciences at a secondary school in London, teaching Chemistry to GCSE and A Level students. He also works privately as a tutor, applying the same confidence-building and dialogic approach to every lesson he teaches. He's particularly passionate about his subject and is always thrilled to see his students succeed in it.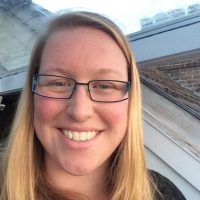 Jenny W.
Jenny has taught chemistry for an impressive 15 years, working as a classroom teacher and a private tutor. She's an expert when it comes to the OCR (A) syllabus, having taught it for seven years. She currently teaches at a private school in Buckinghamshire, using her evenings to tutor private students.
Jenny is an enthusiastic teacher who loves nothing more than seeing the confidence of her students grow. She particularly enjoys the challenges of mole calculation and relishes teaching the topic on Benzene, where she gets to draw mechanisms – something that always makes her happy. In her spare time, Jenny enjoys walking her enormous dog with her daughter, conversing with her chickens, and learning calligraphy.
If you would like 1-2-1 tuition with Jenny you can find her profile on our tuition platform.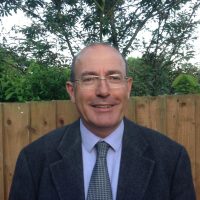 Michail D.
Michail, also known as Mike, holds a first class honours degree and a PhD in Chemistry. He spent many years working in a wide range of technical and managerial roles, before eventually finding his calling as a teacher. He's now racked up 12 years of experience in education, teaching most UK syllabuses, including Edexcel, AQA, and OCR (A) – his personal favourites.
Mike's particularly fond of teaching mechanisms in organic chemistry, believing the key to understanding it is viewing it in terms of electrostatics. His teaching approach focuses on developing a thorough knowledge of the course content and confidence-building ­– believing both are equally essential for successfully answering exam questions. When he's not teaching, Mike spends his time cycling, volunteering, and watching seabirds.
If you would like 1-2-1 tuition with Mike you can find his profile on our tuition platform.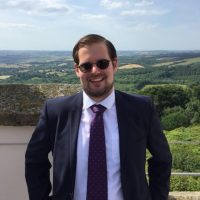 Rob M.
Rob attended the University of Southampton and achieved a first class master's in Chemistry. Since graduating, he's been teaching for over six years and is the head of chemistry at a large secondary school in Hampshire. He's been teaching the subject at A Level for his entire career, giving him a thorough knowledge of OCR exam board specifications.
Rob is passionate about his subject, in particular, organic chemistry and how it provides a toolkit to synthesise medicines and materials that shape our lives today and in the future. His teaching style focuses on the importance of precision of knowledge and helping his students develop context-based understanding and application skills using past paper questions. When he's not teaching or tutoring GCSE, IGCSE and A Level Chemistry students, Robert enjoys taking to the stage in plays and musicals across the south coast.