The autumn term brings heightened competition among tutors as they vie to attract students. Throughout this period, tutors typically have the highest number of available slots for new students.
During this competitive time of year, your tutor profile is your opportunity to make a lasting impression and capture the attention of prospective students. Here are six tips to enhance your tutor profile and increase your likelihood of securing bookings.
---
1. What information should I include in my tutoring profile?
To distinguish yourself from the competition, it's crucial to create a tutor profile that truly stands out. A well-structured and detailed profile instils confidence in potential students and helps them see why you're the ideal tutor for their needs.
You should offer a concise overview of your academic background. By highlighting your educational achievements, you paint a clear picture of your qualifications and your ability to guide students towards success. Make sure you add your qualifications to your profile and get them verified. This adds credibility to your profile and showcases your expertise in the subjects you offer.
Then, share your tutoring experience, highlighting the subjects and age groups you've worked with. This allows prospective students and parents to gauge your suitability for their specific needs.
Furthermore, take the time to outline your approach to tutoring sessions and your teaching style. Whether you employ interactive methods, offer practical examples, or prioritise a personalised learning experience, ensure you convey this information clearly. Providing insights into your teaching approach can help students and parents understand what to expect from your tutoring sessions.
PMT tip
In the realm of less glamorous yet equally crucial details, proofreading your profile is essential. Spelling, punctuation, and grammar mistakes can detract from your professionalism and deter potential clients. If proofreading isn't your forte, get someone else to check it for you!
2. How do I pick a picture for my tutoring profile?
Your profile picture is a client's first impression of you, so striking the right balance is essential. Opt for a professional-looking headshot where you're smiling and appear approachable and friendly. You want your prospective clients to see someone they can connect with! Avoid using pictures from a night out, holiday, or those featuring pets or family, as they won't convey the professional image you want to project.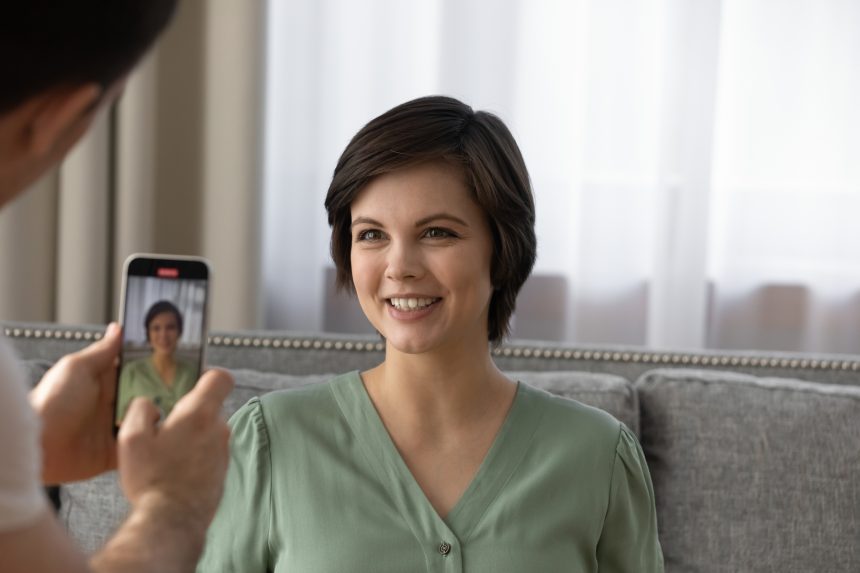 3. How do I know how much to charge my students?
Pricing plays a significant role in attracting students. Start by researching tutors with similar qualifications and experience to see what their rates are. If you're looking to tutor a substantial number of hours each week, consider offering competitive pricing to attract more students. If you only have a few available slots, you may want to set a slightly higher rate to be more selective.
Is it time to adjust your rate?
You can gauge whether you need to tweak your tutoring rate from the volume of messages and bookings you're receiving.
If your inbox is flooded with inquiries and your schedule is filling up swiftly, it's a sign that your pricing is on target – or potentially a bit conservative. If you're considering increasing your rate, it's not advisable to do this mid-school year. Our tuition platform offers a solution: you can set a custom rate for your current students, ensuring that they retain their original rate, while giving prospective clients a slightly higher one.
Conversely, if you're lacking inquiries and bookings, it might be worth considering a reduction in your rate. Before taking this step, ensure you've thoroughly reviewed and implemented the advice provided in this article. If the number of enquiries remains the same, experiment with a lower rate to see if you attract more interest.
4. Is it important to have availability in my tutoring profile?
Make sure your calendar accurately reflects your availability. In our experience, clients are less likely to reach out to tutors who have no availability, so having bookable slots in your calendar is crucial.
You should also be aware of when students are most likely to be free for lessons and try to align your availability with theirs to maximise your earning potential. On our tuition platform, Monday through Thursday are the most sought-after weekdays for tuition. Sunday is the most popular weekend day.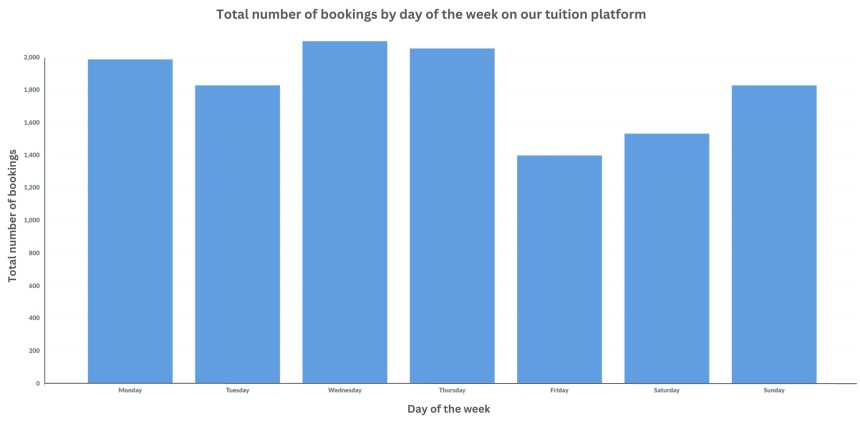 The peak hours for lesson start times on weekdays typically range from 16:00 to 19:00, showcasing high popularity after school during the late afternoon and early evening. If you're only available for tutoring during the school day, then your chances of getting booked are considerably lower than if you have slots available after school. While there may be the occasional A Level student with free periods during school time which they can use for tuition, such students are few and far between.
On weekends, the most sought-after lesson times are observed between 14:00 and 16:00. However, a notable volume of lessons also occur in the morning.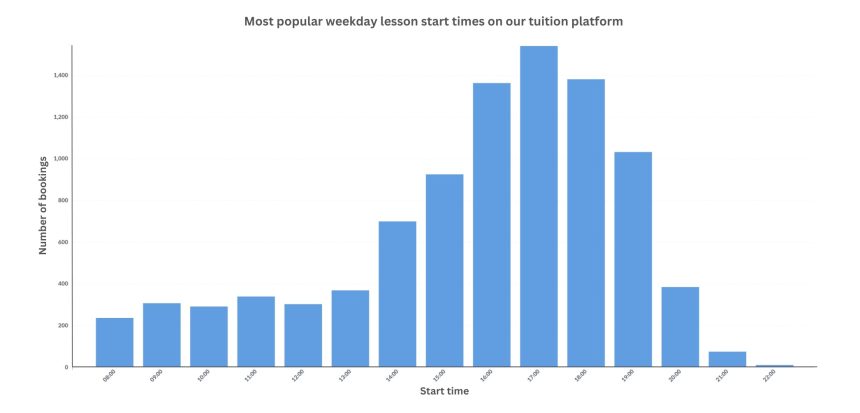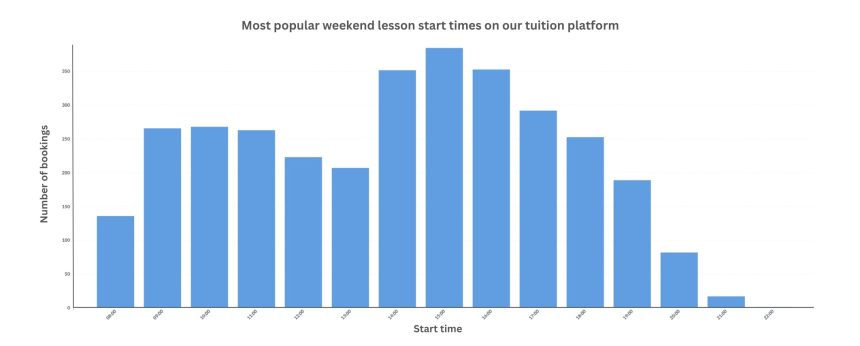 To increase your chances of getting booked, ensure you have after school and weekend slots available.
5. How quickly should a tutor respond to enquiries?
Parents and students searching for a tutor are often on a tight schedule, especially if there's an assessment looming. It's common for them to reach out to several tutors at once. If you take too long to respond, there's a chance that another tutor may have already secured the booking before you even get the chance to reply. To maximise your chances of getting booked, it's important to respond promptly, ideally within 12 to 24 hours. Doing so will not only showcase your professionalism, but also increase the chances of capturing the parent's attention before they commit to another tutor.
Additionally, if a potential client suggests specific times that align with your availability, take the initiative to send them a lesson suggestion. This shows you are committed to meeting their needs efficiently.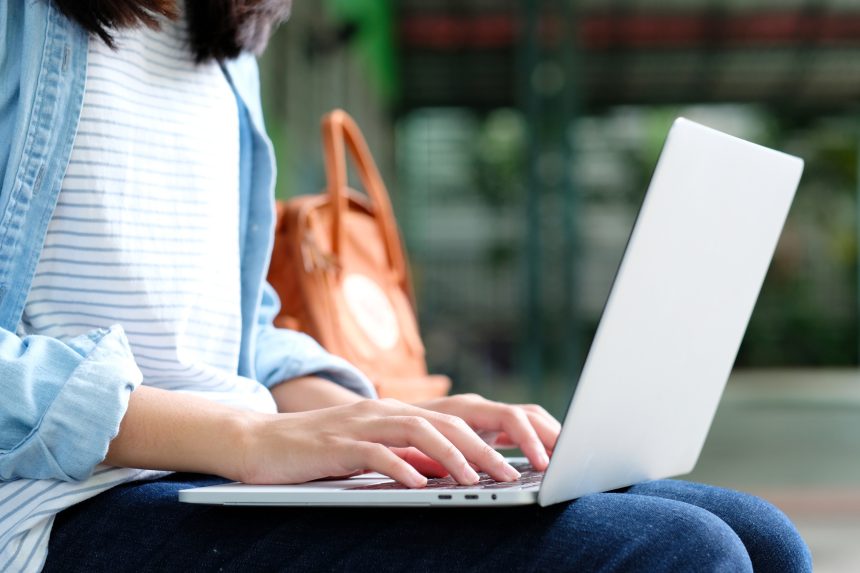 6. Should I get an enhanced DBS check to tutor?
As a tutor, instilling confidence in parents is key to securing bookings. One way to enhance your credibility is by obtaining an enhanced Disclosure and Barring Service (DBS) check. This extra step is highly appreciated by many parents as it provides them with peace of mind about their child's safety and wellbeing during tutoring sessions.
If you haven't already obtained an enhanced DBS check, it's worth considering. We've partnered with Personnel Checks to provide this service for our tutors. You can apply for the check through your dashboard once you're a tutor on our platform. The process is simple and includes online ID verification. Once completed, you'll receive a certificate in the post, all you need to do is upload it to your profile for us to verify. This earns you a distinctive DBS badge on your tutor profile, enhancing your credibility to potential clients.
---
Your tutoring profile is a pivotal tool in attracting students and securing bookings. The six tips outlined in this article serve as a roadmap to enhance your profile and maximise your chances of getting bookings. From crafting an informative and polished profile to choosing a suitable profile picture, setting fair prices, ensuring availability meets demand, responding promptly to inquiries, and considering the value of an enhanced DBS check – each facet contributes to your overall success.
As you implement these strategies, keep in mind the dynamic nature of the tutoring landscape. Regularly revisit and refine your profile, stay attuned to market trends, and be adaptable in your approach. By doing so, you'll not only bolster your chances of getting booked but also build a reputation as a reliable and sought-after tutor.
Copy URL