Course Description
Our online Biology GCSE Easter crash courses have been carefully designed to prepare Year 11 students for their final exams. Tailored to the varying specifications of the most popular exam boards, our two-day courses are taught by professional teachers who know exactly what it takes to achieve top marks.
Courses will take students through all the key areas of GCSE Biology, helping them to identify any areas of improvement, fill in the gaps, and strengthen their overall understanding. In addition to improving their skills and knowledge, our teachers will also work with students on their exam technique, ensuring they're able to maximise marks come exam day.
Alongside online classes, our courses provide students with a comprehensive package of original, high-quality revision materials. These professionally printed and bound resources have been tailor-made to help students get the most out of their revision, both during and after their course.
A great way to kick-start revision, our Easter crash courses will ensure students feel fully prepared and confident to take on their summer exams.
Suitable for:
Year 11 students
Students looking to revise content
Students looking to improve exam technique
Year 10 students
Foundation tier students
If you need help deciding if you will benefit from this course you can contact us. Alternatively, you may prefer to book 1-2-1 tuition instead.
Structure of the Day
9:30am - 4:30pm
Classes are from 9.30am to 4.30pm. Registration starts from 9.15am.
There will be a 1 hour lunch break and a couple of 10 minute breaks in the morning and afternoon.
Our Tutors
Hand-picked for their exceptional academic credentials and engaging personalities, the teachers and tutors we work with are some of the most experienced and gifted in the country. While each one is as unique as our students, they all bring their infectious enthusiasm and innovative teaching style to class, ensuring every lesson is fresh, challenging, and inspiring.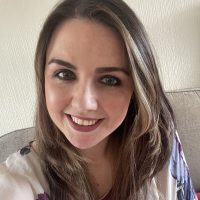 Colette C.
Colette holds a BSc (Hons) in Biomedical Science and MRes in Reproduction and Pregnancy from the University of Manchester, as well as a PGCE and MA in Teaching. She has over seven years of experience as a classroom teacher and private tutor, specialising in biology and chemistry for GCSE and A Level students. In addition to teaching, she produces content for revision websites and courses while also working for several exam boards as an examiner, exam writer and exam moderator – giving her a rich insight into today's papers.
Colette's lessons are sharply focused on understanding key content, terminology, and exam technique. She takes a patient and personable approach with each of her students, using her engaging teaching style to inspire them towards their full potential.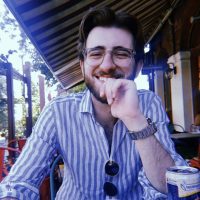 Andreas B.
Andreas is in his fifth year studying medicine at University College London. He did an intercalated bachelor's in his third year and therefore holds a first class degree in Medical Sciences with Mathematics and Computing. Before studying medicine, he took a year out to tutor GCSE and A Level students full-time. He still loves to support others embarking on their own academic journeys, whether they need comprehensive tuition, coaching on their exam technique, or preparation for university interviews.
A popular tutor thanks to his warm and approachable personality, Andreas' ethos is that top grades are made outside the classroom and that learning at home is key. He tailors his approach to the individual needs of each student, using effective tried-and-tested teaching methods to keep lessons fun, engaging and productive. Each lesson he delivers is built around the specific requirements of exam boards, meaning there's always a focus on maximising marks.
If you would like 1-2-1 tuition with Andreas you can find his profile on our tuition platform.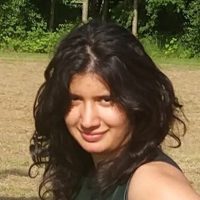 Jane N.
Jane works as an A Level Biology teacher in West London and holds a first class degree in Pharmacology. Before making the move into education, she worked in the technology industry.
Jane takes a straightforward, confidence-building approach to teaching, ensuring biology content is easily understood and synoptic knowledge can thrive – along with the skills to apply it to challenging concepts. In addition to this, her experience as an examiner helps give her students the edge when it comes to polishing their exam technique and achieving high grades.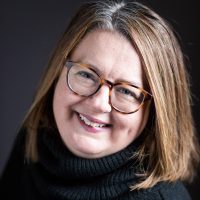 Karen H.
After studying Environmental Science at Kingston University, Karen completed a Science PGCE at Reading University. Today she's a brilliant teacher with over 25 years of experience and has held the head of department and lead practitioner positions in both state and independent schools. Alongside her science and teaching qualifications, she also has a psychology degree and an academic coaching diploma, both of which come in useful when helping students struggling to achieve their target grades.
Karen is passionate about teaching and strongly believes in making education a positive experience. Her lessons are always tailored to the individual needs of each student, where independence and confidence in their abilities are encouraged. Karen's diverse experience has given her an array of tried-and-tested techniques for teaching scientific concepts, ensuring her students can retain and apply their knowledge effectively.
If you would like 1-2-1 tuition with Karen you can find her profile on our tuition platform.