Course Description
Our online Chemistry GCSE Easter crash courses will bring Year 11 students up to speed for their final exams. The two-day exam board-specific programmes include online classes led by professional chemistry teachers who know what it takes to maximise marks come exam day.
During the course, students will review all the key areas of study, allowing them to strengthen their understanding of chemistry, as well as brush up on any areas they find difficult. Our teachers will also work with them on their exam technique, ensuring they have the skills to take on anything their exam throws at them.
Alongside online classes, the course also includes a comprehensive package of original, high-quality revision materials. These professionally printed and bound resources have been tailor-made to help students get the very best out of their revision, both during and after their course.
A great way to kick-start revision, our Easter crash courses will ensure students feel fully prepared and confident to take on their summer exams.
Suitable for:
Year 11 students
Students looking to revise content
Students looking to improve exam technique
Year 10 students
Foundation tier students
If you need help deciding if you will benefit from this course you can contact us. Alternatively, you may prefer to book 1-2-1 tuition instead.
Structure of the Day
9:30am - 4:30pm
Classes are from 9.30am to 4.30pm. Registration starts from 9.15am.
There will be a 1 hour lunch break and a couple of 10 minute breaks in the morning and afternoon.
Our Tutors
Hand-picked for their exceptional academic credentials and engaging personalities, the teachers and tutors we work with are some of the most experienced and gifted in the country. While each one is as unique as our students, they all bring their infectious enthusiasm and innovative teaching style to class, ensuring every PMT lesson is fresh, challenging, and inspiring.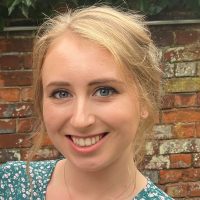 Alice P.
Alice graduated from Warwick University with a distinction in her Chemistry master's degree. After passing her PGCE, she began working professionally at a large secondary school in 2018. In addition to teaching in a classroom, she also works as a tutor and has a glowing track record for helping her students achieve outstanding GCSE results.
Alice is passionate about chemistry and finds the way in which it intertwines with other sciences fascinating. Advances in chemistry and its real-world applications are of particular interest to her.
If you would like 1-2-1 tuition with Alice you can find her profile on our tuition platform.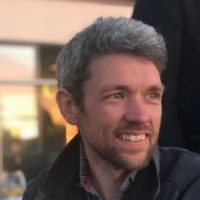 Dan C.
Dan graduated from Cardiff University with a first class degree in MChem, before completing his PhD in Transition Metal Chemistry. After completing his PGCE at Bristol University, he spent five years there as a science teacher, collaborating with the university's outreach team. One of the projects he was involved in was the development of the Thinking Science resources, designed to showcase the philosophy of science to secondary students.
Today Dan teaches KS3 and KS4 Science, along with KS5 Chemistry. He believes the key to successful teaching is keeping students engaged, which he achieves by taking a creative approach to each of his lessons. A keen mountaineer and rock climber, Dan can usually be found during his spare time scaling the cliff faces of the Cornish coast and beyond.
If you would like 1-2-1 tuition with Dan you can find his profile on our tuition platform.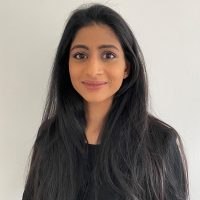 Prayagha S.
Prayagha studied Biochemistry at the University of Warwick before completing her Science PGCE at Canterbury Christ Church University. After becoming a qualified teacher, she took her master's in Educational Leadership at University College London. During her eight years as a teacher, she's taught KS3 Science, GCSE and A Level Chemistry in various settings, including a state school in London and independent schools in the UK and the Middle East.
Prayagha has a real passion for education and has been teaching the AQA syllabus for the past four years, helping her students to achieve fantastic results in their exams. Her teaching style focuses on exam technique, equipping her students with the knowledge, tools, and confidence to succeed.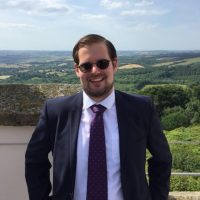 Rob M.
Rob attended the University of Southampton and achieved a first class master's in Chemistry. Since graduating, he's been teaching for over six years and is the head of chemistry at a large secondary school in Hampshire. He's been teaching the subject at A Level for his entire career, giving him a thorough knowledge of OCR exam board specifications.
Rob is passionate about his subject, in particular, organic chemistry and how it provides a toolkit to synthesise medicines and materials that shape our lives today and in the future. His teaching style focuses on the importance of precision of knowledge and helping his students develop context-based understanding and application skills using past paper questions. When he's not teaching or tutoring GCSE, IGCSE and A Level Chemistry students, Robert enjoys taking to the stage in plays and musicals across the south coast.