There are tonnes of great arts and humanities extracurricular opportunities you can get stuck into, both locally and nationally.
Getting involved in schemes such as poetry competitions, essay competitions, and Arts Awards can help you explore different subjects you may be interested in, develop your communication skills and creativity, and give you talking points on your arts and humanities personal statement!
We've compiled a list of different opportunities you might be interested in applying for, along with handy links and a little information about which each programme is like. They can all fit in alongside your studies and other priorities!
---
Poetry competitions
There are lots of competitions you can enter as a young person. The Young Poets Network is a great first stop in seeking competitions to enter. They list many free competitions which open for entries every year, including the Foyles Young Poets competition, which selects the top 100 poems with the opportunity to win prizes and have your poem published.
Entering poetry competitions can be an easy way to gain mentorship, build a portfolio, and improve your creative writing skills.
Essay competitions
Lots of universities offer essay competitions, especially for Year 12 students who are looking at applying for university. They can be a great chance to practice your research skills and demonstrate your writing abilities. Most also offer cash prizes which is a nice cherry on top! For example, you could check out the Orwell Youth Prize, which asks you to write about a social issue (this year's theme is climate change) in whatever form you like − journalism, essays, short stories, blog posts − anything goes. You can enter if you're in school years 8 to 13.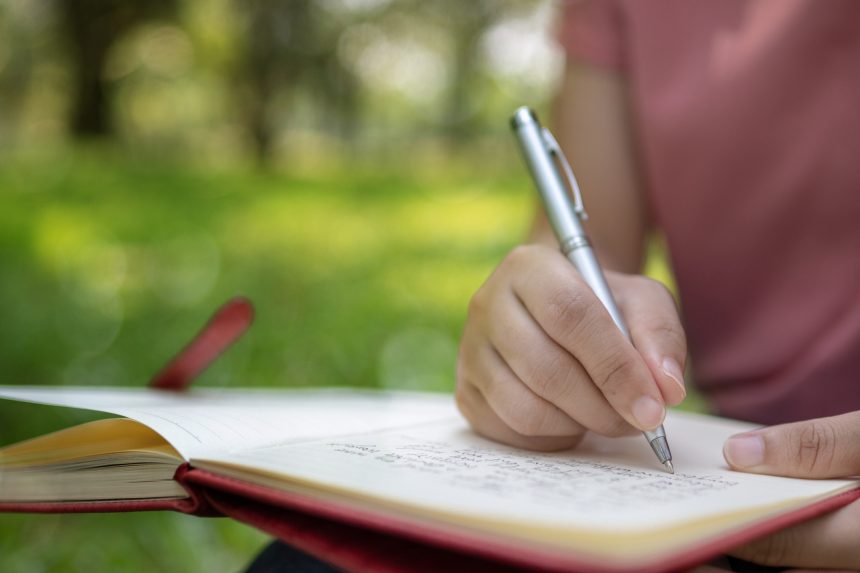 There's also the New College of the Humanities Year 12 essay competition, where you can enter a range of topics from creative writing, to history, to law, to psychology, and many more. First prize wins £1000 which is a great incentive to get together a 1500 word essay on a topic of your choice! Girton College at Cambridge also offers a humanities writing competition. And just googling 'UK Year X essay competition will show you many more you can enter too!
Arts Award
You can take an Arts Award through many different providers in your local area in a variety of different arts areas including theatre, creative writing, journalism, fine arts and many more.
There's five different stages − Discover and Explore (designed for primary school aged students), and Bronze, Silver and Gold for students in secondary school and sixth form. You complete a series of activities within your chosen art form and develop a portfolio to display what you've completed during the project.
---
None of these take your fancy?
There'll also be plenty of opportunities local to you – try asking your teachers or searching the internet to see if there's anything close to you that you could get involved with.
Keep an eye on our monthly Students' newsletter for more opportunities popping up throughout the year.
If STEM is more your thing, check out our 8 activities to boost your STEM personal statement
article for specific opportunities.
Copy URL