Your child is looking at universities and courses. While it may be hard to believe how quickly time has passed, this article isn't about nostalgia. It's about embracing the exciting opportunity to guide them through one of the most crucial decisions they'll ever make – selecting the perfect degree course and university.
Students can apply to a maximum of five university courses on their UCAS application. The choices they make will shape their future, and as a parent, your guidance can help ensure they make an informed decision.
In this article, I'll outline how you can help your child explore course options and highlight some important factors to consider when deciding on universities and cities where your child would like to live.
---
Factors to consider when choosing a course
Some students will already know what they want to study. Perhaps they have a favourite subject at school and are excited to take this further at university. Or maybe they have chosen a degree that brings together multiple interests and they can't wait for a new challenge.
Others won't be so sure of what they want to do, so here are some pointers to help you explore options with your child. The aim is to find a course they're excited to pursue.
Identify your child's interests
The first step is to identify your child's interests. A degree is a minimum of three years so it's crucial they are passionate about what they want to do. Having a keen interest in a subject often leads to academic success.
What subjects do they enjoy the most at school? Encourage them to explore their passions and consider which subjects excite them the most. They can then research degrees and related fields to explore these interests further.
There are many alternative degree options your child may want to explore. Even if they enjoy a subject at A Level, it doesn't mean they must pursue a degree specifically in that subject. For example:
If your child is loving their English A Level they may wish to pursue an English BA. However, they should look at other related degree options too. Are they interested in linguistics? Do they have a passion for creative writing? They may wish to find an English degree which encompasses modules in creative writing or linguistics. Or, they could do a Linguistics BA. Or, they may wish to pursue a joint degree or a major/minor degree (read on to the next section to find out what these are).
If your child has a passion for biology they could apply for a Biology BSc. However, if they also enjoy chemistry, they could combine these two subjects by taking a Biochemistry BSc. If your child only enjoys specific modules within their Biology A Level, they may instead choose to pursue a degree that focuses on a specific field, like Molecular Biology BSc or Ecology BSc.
If your child enjoys Physics A Level but isn't particularly fond of theoretical physics, then the field of engineering could be an exciting avenue for them to go down. Engineering offers a practical application of scientific principles and there are many branches to explore including electrical, structural and aerospace engineering – the list goes on.
Consider a joint honours degree or major/minor honours degree
If your child is struggling to decide on a single degree program, they might consider exploring a joint honours degree or a major/minor honours degree.
These programs allow students to study two or more subjects simultaneously and combine them into one qualification. This can be a great option if your child has multiple interests and doesn't want to specialise just yet.
Here are the differences between the two degree types:
Joint honours degree – Your child will study the two subjects with an equal 50:50 weighting. A joint honours degree title will have 'and' in it, e.g. Architecture and Planning, Maths and Computer Science.
Major/minor honours degree – Your child will study one subject with a higher weighting (your major subject) and one with a smaller weighting (the minor subject). The split is usually around 75:25. Their degree title will have a 'with' in it. The subject with the higher rating is written first, e.g. English with Linguistics.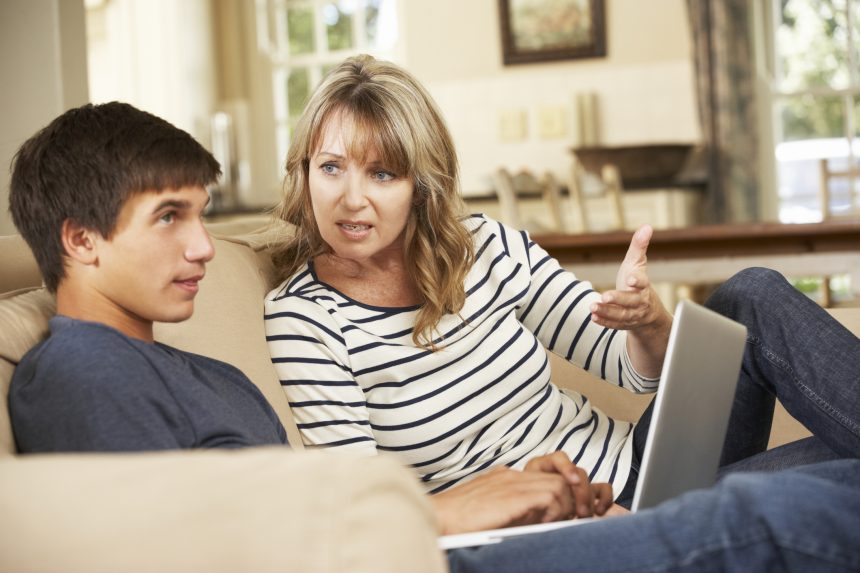 Explore career options
While some students might not be thinking about their future career yet, others may already have a specific career path in mind. For those who do, websites like Prospects can be incredibly helpful in exploring different job profiles.
Job profiles will help them gain a better understanding of the educational and skill requirements necessary for their desired career, allowing them to choose a course that aligns with their long-term goals.
Go to talks
If your child is struggling to choose between a few degree options, attending university open day talks can be an excellent way to find out more about what each course is like.
I went to Manchester University's Open day with my friend's daughter. She was stuck between pharmacy and biological sciences. Halfway through the pharmacy talk she turned to me and declared that she did not want to become a pharmacist and that was that decision made!
PMT Tips for University Open Days
Many universities require students to reserve spots for their talks. Depending on the course popularity, these can get booked up, so make sure your child is organised and books a place in plenty of time.
Make sure you arrive early for talks to guarantee entry. Oversubscribed talks will often have a queue to get in.
If a talk is oversubscribed, the university may only let students in. If you go to an open day with your child, be prepared to sit outside!
Avoid pressure
It's crucial not to pressure your child into pursuing a course or career they aren't passionate about. Students are more likely to excel when they are genuinely interested in what they are studying. Encourage open and honest discussions about their interests and goals, and respect their choices. You don't want them ringing you up after a few months saying they hate their course and want to quit!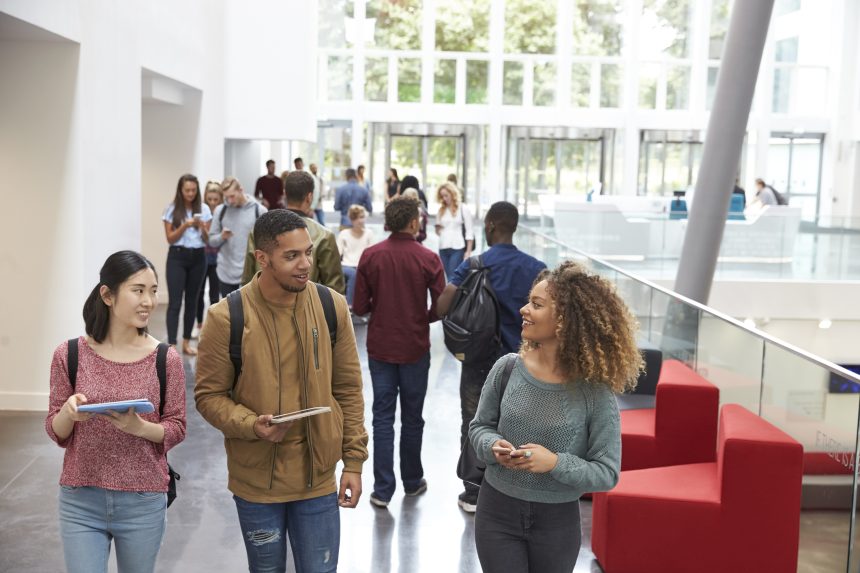 Factors to consider when choosing a university
As well as deciding on a course, your child needs to choose which universities they would like to apply to. Aside from academic aspects, it's important to remember that they are ultimately picking a home for the next three or four years. They'll need to consider the location, campus environment, cost of living, and extracurricular opportunities.
University experience
Location
Your child may dream of living far from home so they can feel truly independent. Alternatively, they may be more of a 'home bird' and prefer to live in a city close to home so they can easily pop back on weekends.
When exploring different cities, your child should research how they will get there. Is it a single train? Will they need to change multiple times? How expensive are the trains? Will they need to fly? I went to university in Belfast, Northern Ireland, and the novelty of flying there wore off pretty quickly. My EasyJet flights were cheaper than many train tickets, but I often wished I could just hop on a train!
Size of city
Some students love the hustle and bustle of a big city, in which case they may want to apply for a place at one of the larger cities in the UK (or abroad). Others may prefer somewhere more compact and could focus their sights on smaller places like Bath, Norwich, St Andrews, or Belfast.
City university vs campus
City universities are situated within the bustling city centre, with their departments spread across different areas, while campus universities have everything conveniently located in one place, usually on the city's outskirts. The choice between them boils down to the atmosphere. At a city university, your child may prefer the hustle and bustle of city life, whereas a campus university would offer them a more controlled, student-focused setting.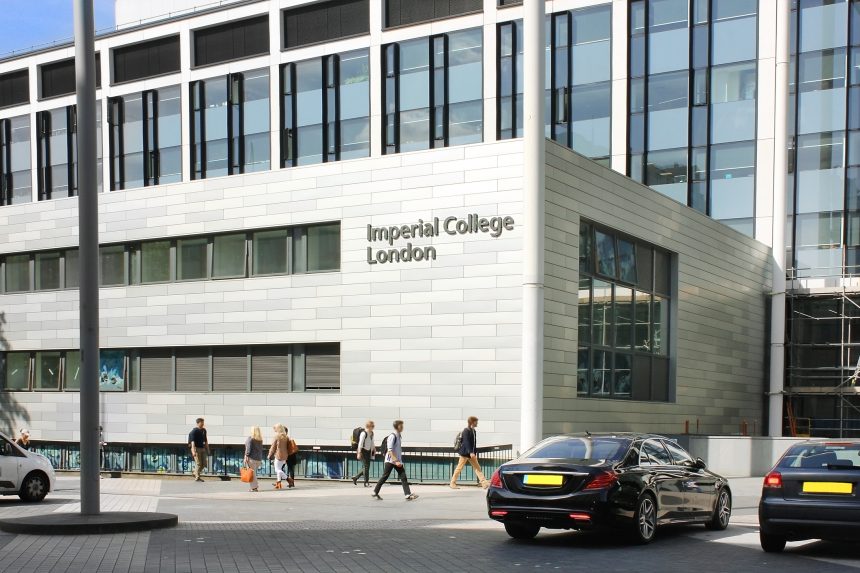 Cost of living
University is an expensive undertaking, and aside from tuition fees, there are many financial factors to consider. The cost of living can vary greatly between cities, so be realistic about how much financial support you can provide and bear in mind the following factors when weighing up the cost of living in each city:
Halls of residence
This is likely where your child will be living in first year (unless they get into Oxbridge or Cambridge where they will live in halls for the duration of their degree). Alongside tuition fees, halls will be the most expensive thing to be paid for in first year.
Here are some important things to be aware of:
Some cities are more expensive than others, for example halls in London are likely to be more expensive than halls elsewhere in the UK.
There will be fluctuations between the cost of halls within different universities in the same city. For example, KCL halls are more expensive than Queen Mary's.
There will be some variation in the costs of halls of residence options within a university. For example, an ensuite room will cost more than a room with a shared bathroom, halls closer to campus will be more expensive than halls further away, and newer buildings will be more expensive than older buildings.
Rent
When your child finishes their first year at university, it's likely they will move into private student accommodation with their friends. This is often considerably cheaper than halls. Have a Google to see what kind of price range private accommodation is so you will have an idea of accommodation options and costs for second and third year.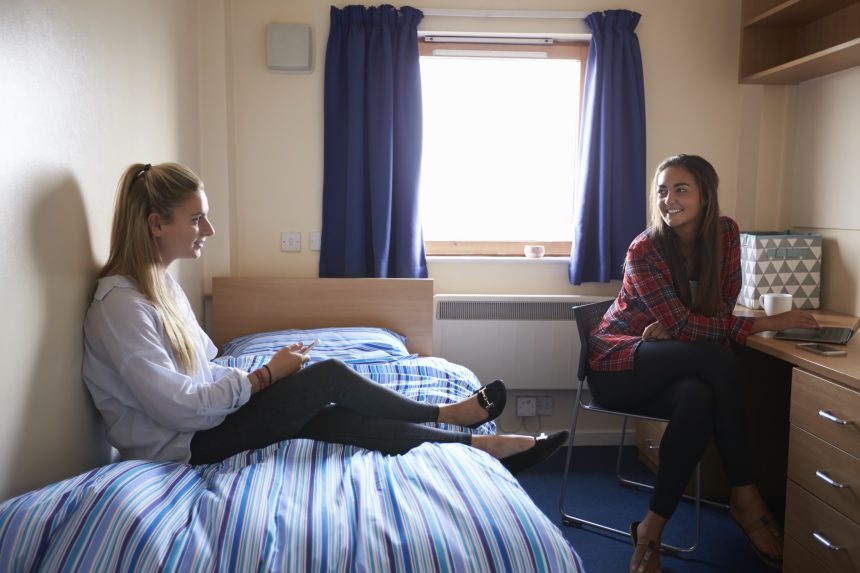 Transport
How will your child get around in their new city and go to lectures? If it's a small city or halls and accommodation is close to campus, they may walk to lectures. Perhaps your child loves cycling, a cheap mode of transport. But if the city is large or they live far from the university, they may need to take a bus, train or tram. How expensive is transport? Can they get a student card to get discounted rates?
General cost of living
Aside from rent there are many other things to pay for including food, drink, meals out, clubbing etc. You can research and get an idea of the difference in prices between cities. For example, Numbeo has a Cost of Living comparison site where you can search for different cities and compare prices of different things including groceries, transport and going out.
Extracurricular activities 
University isn't just about studying. Your child will be building a life there and it's important that the university and city they live in support their passions or gives them opportunities to try new things. 
Culture and interests
Does the city offer things which interest your child? If they enjoy arts they could look at cities with a plethora of museums, art galleries and theatres. If they are a bit of a party animal they may want a city with lots of bars and clubs. If your child enjoys the outdoors they should look for universities in locations with wide open spaces or with easy transport links out of the city. 
Hobbies and sports
Universities have hundreds of clubs and societies your child can join. These are a great way of giving new hobbies a go or furthering existing interests. Have a look at their student's union website for a list of all societies and clubs. Your child can find out more about this if they attend an open day and chat to current students.
If your child is into a particular sport then the sporting facilities on offer at a university could be an important consideration.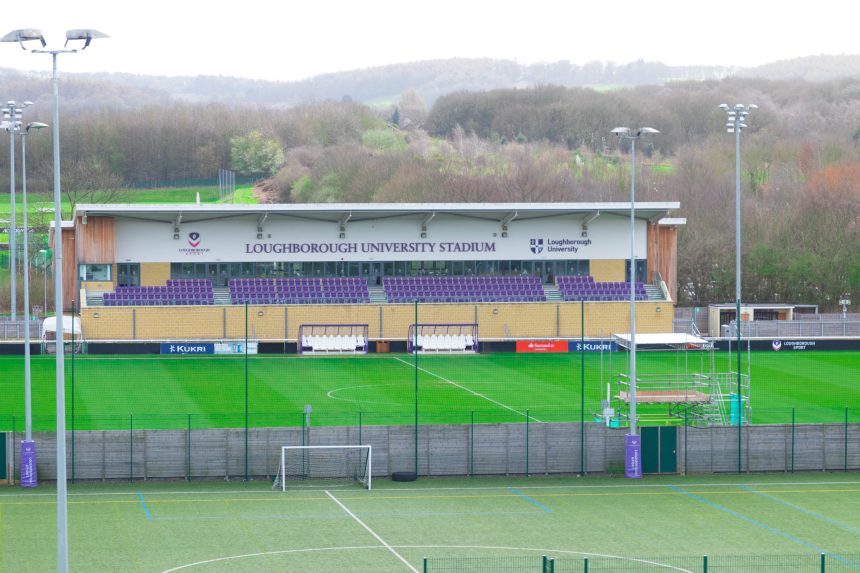 Academics
Once your child has decided they are interested in a specific university, you should look at the course they have picked to see if it is suitable. They should compare factors such as the curriculum, contact hours, assessment and entry requirements.
Attention to detail is important here, so ensure your child reads the course prospectus properly and encourage them to do wider research to ensure they understand everything.
Course content and structure
Make sure your child looks into the specifics of the course at each university, including the curriculum and assessment methods. Examining a course's content in-depth is really important: just because the course is named the same at two different universities does not mean they will cover the same content.
Do your research
If your child likes the look of the course content but doesn't understand a few of the module names, they should research what they mean so they have a better understanding of what will be covered. This may seem over the top, but a whole semester on something they absolutely hate can be challenging. Or, if the majority of the syllabus is something they struggle with, then they're unlikely to enjoy their degree. For example, a physics degree at one university may strongly emphasise theoretical physics and include little applied. If your child isn't strong in theoretical physics, then even if they love the university, the course on offer is not for them.
Course assessment
If your child struggles with a particular form of assessment, then this may be a big factor in picking one university over another.
Some courses are very coursework focused whereas others are predominantly assessed via exams. Does your child perform better in coursework or exams? If they hate revising or struggle with exam pressure then a degree which is primarily assessed with coursework may suit them better.
Contact hours
Contact hours refer to the amount of direct teaching and interaction students have with their lecturers each week. Some courses, particularly those of arts and humanities, emphasise independent study, offering fewer contact hours. Fewer contact hours can be advantageous for highly motivated students who thrive in self-directed learning environments.
On the other hand, certain courses require extensive direct instruction, with students attending lectures, labs, or seminars for a significant portion of their week. These courses may be better for students who struggle to work independently and are likely to skimp on the library and leave everything until the last minute.
Entry requirements
Different universities have varying entry requirements for courses. Ensure your child's predicted grades align with the university's criteria. Within their five options, your child should include one or two backup options with lower entry requirements in case their exams don't go to plan.
Importance of backup choices
Backup options are incredibly important, especially post-Covid as the Government is intent on restoring results to pre-pandemic levels. Lots of A Level students were left disappointed this summer when they came out with grades much lower than anticipated. We don't know what will happen next year, so ensure your child's backup options are solid or they may end up with no university place at all on results day.
Course flexibility
If your child isn't 100% certain about their chosen subject, consider universities that offer more flexibility in their programs. For example, Scottish universities often allow students to study a range of subjects in their first two years before specialising. However, their degrees are four years instead of three.
Some courses have modules which are the same for several similar degrees and will allow students to specialise or switch degrees at the end of first year. Others will have optional modules throughout their degree to allow students to specialise in modules that interest them and avoid modules they don't like.
Flexibility can be beneficial if your child isn't sure what interests them yet – they will be able to explore content at degree-level before fully committing to a major. Not all universities will offer flexibility, though.
I picked my English degree based on the flexibility of the course.
In first year, we had compulsory core modules. But in second year we were allowed to pick whichever modules we fancied. We could use these options to explore an area before deciding if we wished to specialise further in third year. If we didn't like a module in second year, we didn't have to continue it.
I loved this flexibility as it enabled me to explore linguistics without being locked in to studying it for two years if I didn't like it. If I had loved linguistics, I even had the option of changing my degree into a joint or major/minor degree (English and Linguistics, English with Linguistics).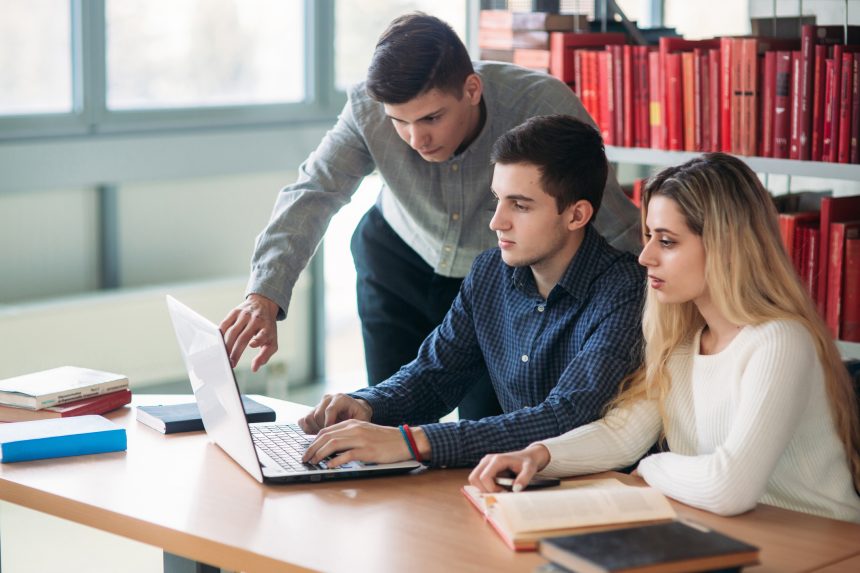 League tables
Check university league tables to get an idea of each university's ranking and reputation. This can provide insight into the quality of education and the opportunities available after graduation. Some even include information about how happy students were there which is an important factor when narrowing down your final choices.
Here are some well-known league tables to explore:
---
I'm sure this has been a lot of information to digest. Remember, picking five UCAS options is a process and will not and should not happen overnight. Keep all options open at first and then use the factors outlined in this article (and any others which are important to your child) to help narrow down choices.
By guiding your child through the process, considering their interests, and exploring all the available options, you can help them make an informed choice that sets them on the path to a successful and fulfilling university life. Your support and understanding will go a long way in helping your child make this important decision.
Copy URL