When your child leaves for university, multiple concerns may compete for your attention, from how they'll cope with leaving home and finding independence, to how you'll transport all their belongings on move-in day.
One of the biggest stressors for families is the cost of university: 82% of students surveyed by Save The Student reported worrying about money. Factors such as the pandemic and the rising cost of living have, unsurprisingly, made this issue even more pressing for families.
Money anxiety can take a serious toll on a student's wellbeing, mental health, and academic performance. More than half of students who had considered dropping out of their studies cited money difficulties as the reason. As a parent, this can be troubling and the prospect of supporting your child through university may feel like an insurmountable task.
If you're concerned about how you'll help finance your child's further education, don't panic. In this article, we'll outline all the ways in which your child can access financial support to help them fund university. Looking into these options now will put you and your child in good stead going forward.
---
Student loans
Most families rely on student loans as guaranteed income during university. Understanding what your child is entitled to is key to getting your finances in order. Once you know what is provided, you can focus on the costs you are expected to cover, which goes a long way towards ensuring you can afford to pay them.
How do student loans work?
There are two parts to the student loan: the Tuition Fee Loan and the Maintenance Loan.
Tuition Fee Loan – this covers the cost of the university course, i.e. how much the university itself charges for a place on the course
Maintenance Loan – this loan helps cover the costs of living, such as rent, utilities, and groceries
Although both contribute to your child's overall student loan and are paid back in the same way, the two types work differently.
Any UK student is eligible for a full Tuition Fee Loan. This is paid directly to the university by the government; your child never sees this money. The Tuition Fee Loan available to your child depends solely on the cost of their course (maximum £9,250 a year).
The Maintenance Loan, on the other hand, is means-tested: it depends on your household income. The money is paid in three instalments throughout the academic year and goes directly into your child's nominated bank account.
Tip: The Maintenance Loan is intended to cover the full academic year, including the summer holidays. Whatever your child's total budget for the year, make sure they remember to hold some back for the summer months!
Your child must reapply for student finance each year of their studies. This allows you to note any changes to your household income in the last full tax year. Additionally, if your household income has changed drastically, you can ask the student loan company to reassess you.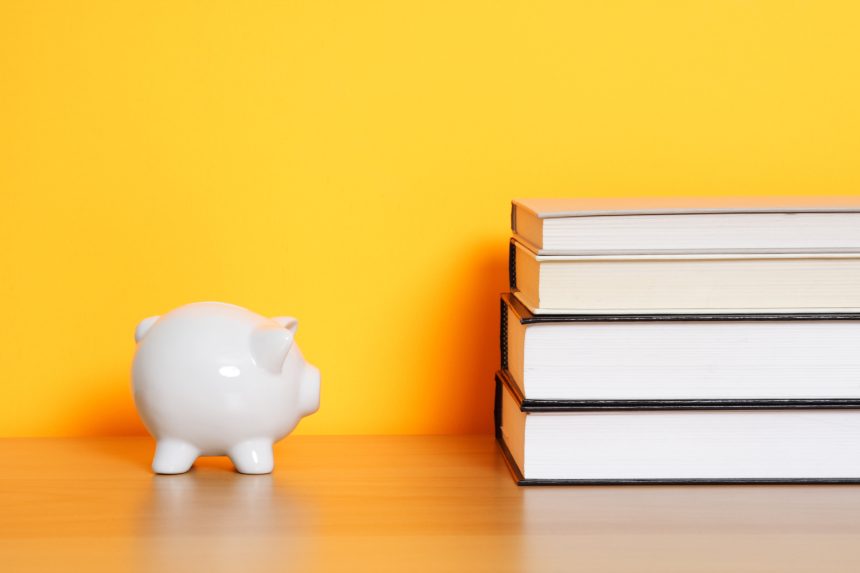 What are parents expected to contribute?
Although the government never explicitly states that parents are expected to support their children financially, the way student loans work indicates the need for parental contributions.
Your child's eligibility for the Maintenance Loan depends on your household income. If your child is starting their degree this year, the higher your household earnings above £25,000, the smaller the Maintenance Loan. It is up to you and your child to pay for any additional living costs. You can use this handy parental contribution calculator to see how much you'll be expected to cover.
Unfortunately, many households aren't in a position to make up this deficit. According to a 2022 survey by Save The Student, students receive an average of £149.80 per month from their parents, whereas the average Maintenance Loan falls short of covering all living expenses by £439 each month, leaving students to make up the remaining £289.20 a month.
While the data show that the government's model for parental contributions is unrealistic, it's a good place to start when working out how much your child's education may cost you. Calculate your expected contribution, decide how much you're comfortable with paying yourself, then work with your child to find ways to cover the remainder.
What is the Disabled Students' Allowance?
If your child has a disability, including mental health problems, learning difficulties, and chronic conditions, they can apply for the Disabled Students' Allowance (DSA).
This is a fund to help with the study-related costs of ongoing health difficulties. It may include additional support such as mentoring or specialist equipment. Like the Tuition Fee Loan, it is assessed based on your child's individual needs and not on your household income. Unlike the other loans, your child does not need to repay their DSA.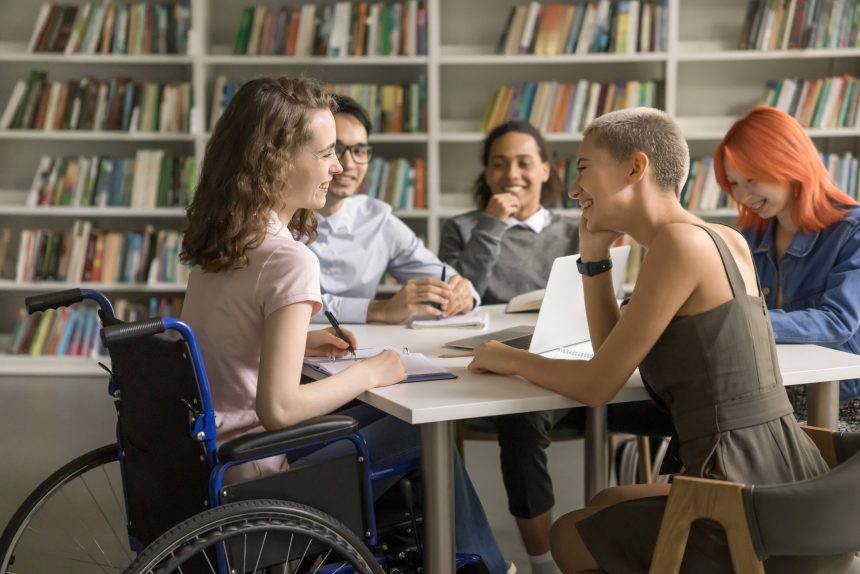 Use sites and resources like the government guide, UCAS, and Save The Student to research how student finance works. Note that there are differences depending on whether you live in England, Scotland, Wales, or Northern Ireland.
Check which repayment plan your child is on. This determines how much they are eligible for in the first place.
Calculate your expected parental contribution and how much of this you can afford to pay. Then start saving and adjusting your spending habits accordingly.
Apply for student finance as early as possible. This gives you time to start planning your finances and to deal with any problems, should they arise.
Additional support
Grants, bursaries, and scholarships
Student loans get a lot of attention, but they are by no means the only help with university costs. Bursaries, grants, scholarships, and hardship funds all provide extra money to students in need. Moreover, unlike loans, they don't need to be paid back.
These funds come with eligibility criteria or depend on your child's course and university. As a result, many students don't know what support is available or assume they won't qualify for it: 42% of students reported not feeling sufficiently informed of the funding options available to them. There's no single organisation that offers these grants, making research a bit more tricky.
The lack of awareness about grants, bursaries, and scholarships means many of these funds are undersubscribed, increasing your child's chances of making a successful application.
How do grants, bursaries, and scholarships work?
These terms are often used interchangeably so their rules and logistics will vary. You'll need to consult the terms of each specific fund to find out how they're awarded and who can apply.
Generally speaking, scholarships are awarded to students for some sort of achievement, like sport, music, or academics, though there are some scholarships for financial need or personal circumstances.
Grants and bursaries are usually given for financial need or to help students from underrepresented or disadvantaged groups. Some are awarded for incredibly niche things, such as living in a specific area or wanting to pursue a certain career – so even if you don't think your child qualifies for any, it's always worth checking!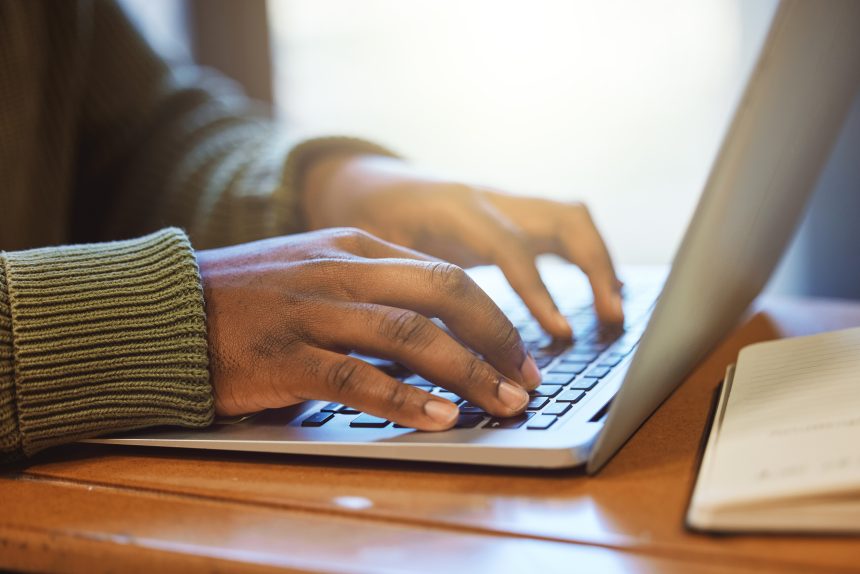 Some universities offer means-tested bursaries that use student finance data to assess students. The university will receive the information from the student loans company, so eligible students can receive the bursary automatically. Others will require students to apply directly, usually with a form that includes details of your household income or other evidence of their eligibility.
It's a common preconception that these financial aids come with strings attached. This is sometimes true – you can expect music or sports scholarships to come with an expectation that your child performs for the university, for instance – but many are awarded with little to no obligation from the recipient.
How do you find grants, bursaries, and scholarships?
Plenty of different organisations offer financial assistance for students, from universities and subject departments to local charities or businesses.
Once you know which university your child is going to, check for any bursaries they offer. You can find these by going through the university's website, usually under a 'financial support' section, or by searching "[university] bursary" in your browser. Similarly, you can search online for grants dedicated to the subject or career your child is pursuing. Local grants may also be available for your child, such as from local charities or businesses. To find these, you could contact your local council, or search for "student grants in [your county]".
Otherwise, grants pop up all over the place. It can be hard to know where to start. To guide your search, we've linked some databases and sites below that have compiled lists of available grants:
The Scholarship Hub's Find A Scholarship Database (requires free registration)
Turn2Us Grant Search
LSE's A-Z of Grant Making Bodies
SGUL's List of Charities And Funding Organisations For Undergraduates
Hardship funds
Most universities and colleges have hardship funds, which provide money to students experiencing financial hardship. They are usually viewed as 'emergency funds' to be used by those in unexpected circumstances or dire straits.
Universities will have their own requirements, but there is typically an expectation that your child has applied for all other grants available, including taking the maximum Maintenance Loan available to them (i.e. the maximum amount offered based on your household income). Your child will need to provide details of their finances, including a demonstration that they have managed them responsibly.
Their application will be considered by a committee – the money isn't guaranteed, and the exact amount is up to their discretion.
Designed for emergencies, hardship funds are generally available to all students, not just those in the lowest household income bracket. You'll need to check with your child's university to find out more about the exact rules and procedures.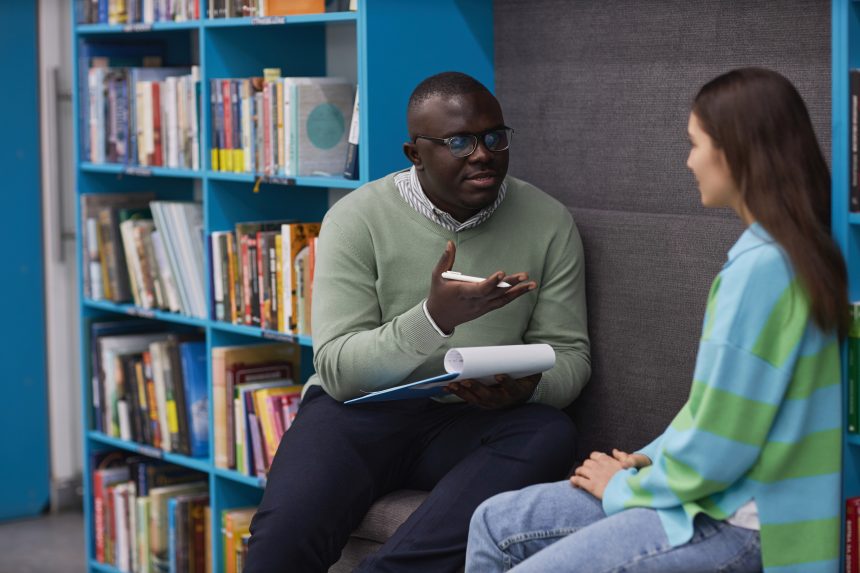 Financial advice
Universities, colleges, and student unions offer services for students outside of academic life. From careers events to counselling, these help students make the most of their university career and be confident in their transition into adulthood.
Encourage your child to seek out and access any financial advice or coaching offered by their university. This could be in the form of one-to-one sessions with an advisor, or attending a webinar on budgeting.
Doing so will give them the relevant skills and tools necessary to manage their money wisely and prepare them for any financial problems they may encounter in the future.
Student benefits
It is a truth universally acknowledged that students are strapped for cash. To help ease the load, banks and businesses offer benefits and discounts specifically for students. Those small percentages off and interest-free overdrafts can go a long way when money is tight.
Student bank accounts
All of the main high street banks offer student bank accounts. These work like your usual current account, but come with added perks such as freebies or interest-free overdrafts. Banks are always looking for ways to reel in new students with the hopes of making them customers for life, meaning the benefits can be quite impressive.
Always do your research to bag the best deal: sites like MoneySavingExpert and Save The Student offer comparisons and explain how these accounts work.
Most banks allow students to apply for a student account as soon as you have proof of acceptance to a further education course, giving you and your child plenty of time to find the right one for them. Support your child during the process of finding a student account, so they know what to look for and how they work.
The interest-free overdraft is an excellent buffer for students. With their main income arriving in the form of student loan payments only three times a year, there may be times when their bank balance is running low with no money on the horizon; the overdraft provides the necessary cash flow until the next big payment. However, it is a loan, not a grant, and must be paid back eventually. Additionally, overborrowing on multiple accounts can hurt their credit score.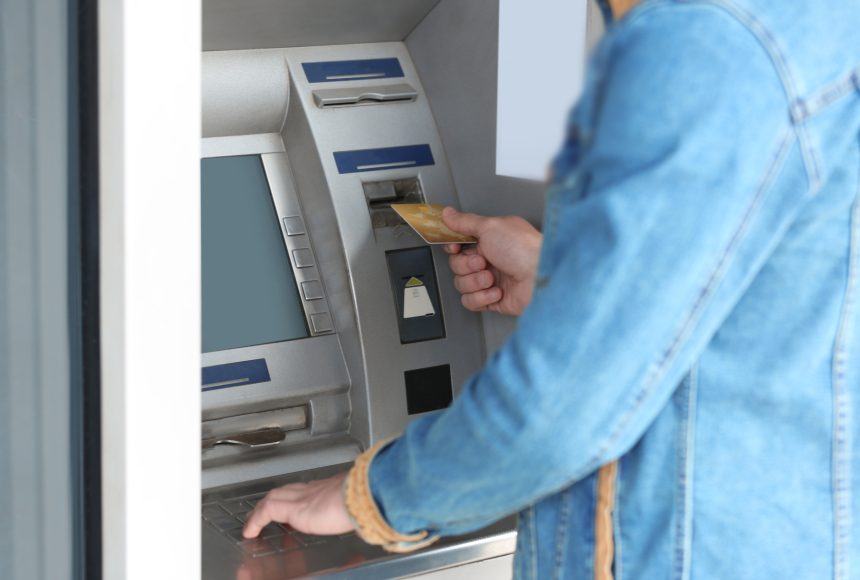 Once your child graduates, they should transfer to a graduate account. These offer similar perks as student accounts, giving students time to repay their overdraft once they have a steady income. Top graduate accounts reduce the available overdraft limit yearly, easing students into financial independence.
Students can have multiple current and savings accounts (but always read the small print!). This can help divide funds between money for rent and bills, and money for everyday spending. Any excess should be put aside in a high-interest savings account.
Tip: If your child receives more money than they think they'll need to spend over the year, encourage them to put it into a high-interest savings account right away. This will reduce the urge to overspend and make the money work for them, accruing interest over time.
Student discounts
Students can get money off or receive exclusive offers from many retailers, from fashion to food to tech. All your child needs is a valid student ID. They should also sign up for sites like UNiDAYS and Student Beans, which work with massive brands like ASOS and HP to bring great discounts to students.
Be on the lookout for student discounts for travel and transportation. For instance, Oyster offers a Student Oyster Photocard for discounted travel around London, and a 16-24 railcard gives your child ⅓ off all train fares (Santander offers a four-year railcard for free as part of their student account!). Making the most of these will help your child when it comes to travelling home for the holidays.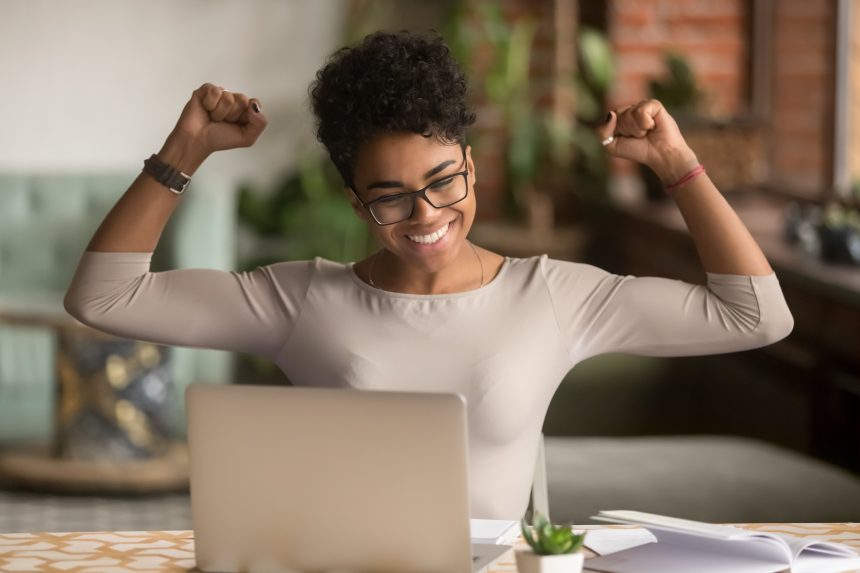 Learning how to budget
Parents often find that once their child has left for university, they end up spending more on their child than ever before. Both you and your child should set a clear budget to help you navigate this change, giving you confidence about your finances and making your money stretch further.
Together, you and your child should come up with a budget plan that you are both happy with. A basic budget should include money set aside for utilities and bills, rent, groceries, and – if possible – savings.
Introduce your child to apps and digital banking tools that help with budgeting and saving; this includes services like spending alerts or auto-saving, where your bank puts a little aside into a savings account automatically. Some banks offer these on their own mobile apps. Otherwise, you can find apps specifically for this purpose.
Talking about money
People find it difficult to talk about money, but avoiding the subject makes it harder to stretch the pennies. If you are in a position to support your child financially, be upfront about how much you are willing to contribute and if it comes with any caveats (e.g. your money should only be spent on food, transport, or rent).
Check in with your child about ideas such as banking and budgeting. Being honest about your own finances and bringing them onboard with your own experiences is a great teaching tool at your disposal. If you want more help talking to your child about money, there are loads of great resources online. Money Helper is one such resource.
---
Financing the transition to university is a daunting prospect, but it's not one you have to face alone. There are plenty of organisations and funds you can call on for financial advice and support. By understanding the intricacies of student loans, exploring grants and scholarships, and taking advantage of student benefits, you can empower your child for financial success.
Copy URL