Course Description
Our two-day Maths GCSE Easter crash courses will prepare Year 11 students for their final exams. Taught by experienced teachers, the London-based classes are suitable for all exam boards, ensuring students have the knowledge and skills to walk into the exam room with confidence.
During the course, students will revisit key areas of study, strengthening their existing knowledge and skills, and bringing them up to speed on any weaker areas. Our teachers will also assist students with their exam technique, ensuring they're well-equipped to maximise marks, whatever challenges their exam may present.
As an accompaniment to our in-person classes, students will receive an assortment of original, high-quality revision materials. These professionally printed and bound resources have been tailor-made to help students get the most out of their revision, both during and after the course.
A great way to kick-start revision, our Easter crash courses will ensure students feel fully prepared and confident to take on their summer exams.
Suitable for:
Year 11 students
Students looking to revise content
Students looking to improve exam technique
Year 10 students
Foundation tier students
If you need help deciding if you will benefit from this course you can contact us. Alternatively, you may prefer to book 1-2-1 tuition instead.
Structure of the Day
10:00am - 5:00pm
Classes are from 10am to 5pm. Registration starts from 9.45am.
There will be a 1 hour lunch break and a couple of 10 minute breaks in the morning and afternoon.
Our Tutors
Hand-picked for their exceptional academic credentials and engaging personalities, the teachers and tutors we work with are some of the most experienced and gifted in the country. While each one is as unique as our students, they all bring their infectious enthusiasm and innovative teaching style to class, ensuring every PMT lesson is fresh, challenging, and inspiring.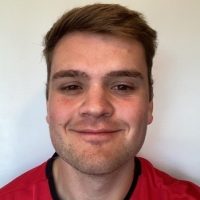 Toby W.
Toby graduated from the University of Reading with a first class degree in Mathematics in 2020. Today he teaches full-time at a secondary school in Portsmouth and tutors in his spare time. He has hundreds of hours of experience tutoring students of all levels – from key stage 3 right up to university level.
Toby is particularly passionate about his subject and many of his students find his enthusiasm infectious. He believes in keeping lessons fun and engaging, allowing the confidence of his students to thrive.