Maths A Level Summer Revision Course – Online
Course Information
Course Description
Our three-day Pure and one-day Statistics and Mechanics refresher courses are designed to ensure students are up to speed ahead of Year 13.
During these courses, our experienced maths teachers will walk students back through everything they covered in Year 12, strengthening their knowledge, polishing their mathematical technique, and helping them to identify and improve any weaker areas.
In addition to online classes, students taking these courses will receive a physical package of our unique, high-quality revision materials. Professionally printed and bound, these guides and question booklets have been carefully assembled to help make revision as digestible as possible.
Helping to develop the confidence and skills to succeed, our refresher courses are an excellent way to prepare students for the final year of their A Levels.
Suitable for:
Students entering year 13
Students looking to review year 12 subject knowledge, ready to go back to school
Students going into year 12
Students wanting to focus purely on exam technique
If you need help deciding if you will benefit from this course you can contact us. Alternatively, you may prefer to book 1-2-1 tuition instead.
Structure of the Day
9:30am - 4:30pm
Classes are from 9.30am to 4.30pm. Registration starts from 9.15am.
There will be a 1 hour lunch break and a couple of 10 minute breaks in the morning and afternoon.
Our Tutors
We're lucky to work with a fantastic team of professional tutors and teachers, many of whom have taught at some of the best state and independent schools in the country. We've hand-picked them not only for their glowing academic credentials but also for their innovative teaching styles, engaging personalities, and inspiring enthusiasm for their subjects.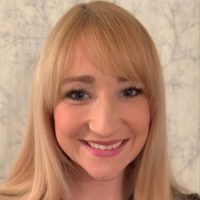 Rachel P.
Rachel has taught maths to KS3-5 students for an impressive 11 years, working across a number of schools in the North East. She has a real passion for her subject and her infectious enthusiasm shines through in every lesson she teaches.
Alongside her regular teaching job, Rachel lectures Decision Mathematics at Newcastle University. She also leads the Teach First maths course at Northumbria University – helping to inspire the next generation of maths teachers as they embark on their journey into the teaching world.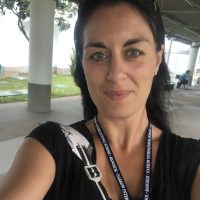 Tania D.
Tania earned her BSc in Mathematics and Management from Loughborough University in 2007. After graduating, she went immediately into teaching while also studying for her GTP qualification in Secondary Maths at the University of Wolverhampton.
Today Tania is an accomplished teacher. She's worked at Bromley High School for most of the past 15 years with a stint abroad at Harrow Bangkok and a year at Whitgift School, Croydon. She has experience teaching key stages 3 to 5 and takes satisfaction in seeing her students progress onto A Level and beyond. Tania enjoys building a rapport with her students, nurturing those penny-drop moments, supporting them through learning pits and seeing them develop an enthusiasm for maths.
If you would like 1-2-1 tuition with Tania you can find her profile on our tuition platform.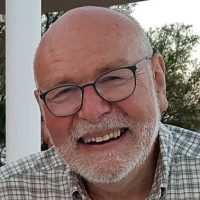 Paul W.
Paul attended Leeds University, where he gained a first class degree in Maths, followed by a master's in Pure Mathematics. After taking his PGCE at Nottingham University (in which he also achieved a first), he taught at a secondary school for four years before becoming head of maths in a sixth-form college. Today his teaching experience spans a whopping 38 years.
Paul believes that teaching is what he was made for and despite taking formal retirement, education is still very much his passion. After retiring, he continued working, training new teachers, before becoming an online tutor during the Covid-19 pandemic. These days he tutors both individuals and small classes, using his vast wealth of knowledge and experience to help his students succeed. When he's not teaching, Paul chairs a theological discussion group for adults and likes to try his hand at DIY (to varying degrees of success).
If you would like 1-2-1 tuition with Paul you can find his profile on our tuition platform.
Register Your Interest
We haven't consolidated dates for this course yet. Register your interest below and we will email you when bookings become available. Contact our team if you have any questions in the meantime.
Frequently Asked Questions
Haven't found what you're looking for? Please get in touch with our friendly team!
How do your online A Level Maths revision courses work?
Our online revision courses take place within Google Classroom, keeping everything organised in one convenient hub. From here, you'll be able to access our bespoke course resources and join the live lessons which take place on Google Meet.
Students can interact with the teacher using their microphone or the chat feature.
All sessions are recorded. The lesson recordings are uploaded after each day, allowing you to watch them back for a recap whenever you like.
When will I receive the Google Classroom link for my online revision course?
You should receive your Google Classroom link via email the day before your course starts. Sometimes these emails go to the junk folder so check there before contacting us if you haven't received it.
When will I receive my revision course handouts?
You will receive physical copies of the handouts 3-5 days before the start of your online course, as long as you book with us before the printing deadline. You can find the printing deadline in the course summary box on each booking page.
Please note: we can only send printed handouts to students in the UK.
What if my exam board isn't listed?
If you can't see your exam board then we are afraid we aren't running a course for it. However, this doesn't mean that one of our courses won't be useful for you. Contact us to see which course is more closely aligned with your exam board.
More From PMT Education
Revision Resources
Explore our collection of freely available digital materials for GCSE and A Level level pupils.
Notes, flashcards, definitions, mind maps, and videos to solidify learned material.
Questions by topic and past papers to help familiarise with the format of your exam and the content you will be tested on.
Application and entrance exam preparation for university admissions.
Start Revising
Teacher Resources
A free resource sharing platform for secondary school and sixth-form teachers.
Become part of a generous community of teachers.
High-quality resources all in one place — no subscriptions or payments required.
Verified teachers can swap and share ideas and materials.
Browse Resources
Private Tutors
Find an online or in-person tutor and get tailored one-on-one tuition.
Expert tuition unique to your specific requirements.
Enhanced DBS checked in-person instructors approved by parents and teachers.
Hand-selected experienced tutors from £20/hour.
Find a Tutor
Our ambition is to guide students from secondary school into their adult life.
PMT Education