I must admit, my main motivation to sign up for becoming an examiner was financial as I needed some extra income to pay for my wedding dress. However I soon realised I would gain much more from the experience than I had imagined.
---
Wording counts
Becoming an examiner has provided me with some of the best CPD I have undertaken and I am certain it has been of great benefit to my students and colleagues.
The main benefit has been in the discussions with the team leaders relating to why certain answers are not accepted when others are. By having access to someone who has participated in the moderation process, and the setting of the mark scheme, you are better placed to understand the nuances of why small differences in wording such as 'ions move through the membrane…' versus 'ions move into the membrane…' changes whether a mark is awarded. This means when marking work from your students you can be confident in whether their answer would have been awarded marks or not leading to a more accurate picture of how well a student is performing in assessments.
Teaching aids
Seeing real responses to questions has enabled me to write better model answers, as well as to write answers that would not score well, to show to students and use as teaching aids. Showing them why a response does not get marks awarded is as important as showing the correct answers. I have also become more aware of the common misconceptions students bring to their exams which has led to me addressing these in my own teaching.
Building confidence
Building your own confidence in preparing your students for their examinations is another positive reason to take on the role. I can now assure students that writing longer answer responses using bullet points is absolutely fine in our subject (and actually the examiner will probably be grateful for it!) but that confidence only comes from discussions held with lead examiners. I have shown students the view I see on screen as an examiner (not using real responses) – they were shocked how difficult it is to read and surprised that we don't get to see the whole page. Consequently my students are very well prepared in terms of writing where they should and making it clear to their examiner where any extended answers are to be found.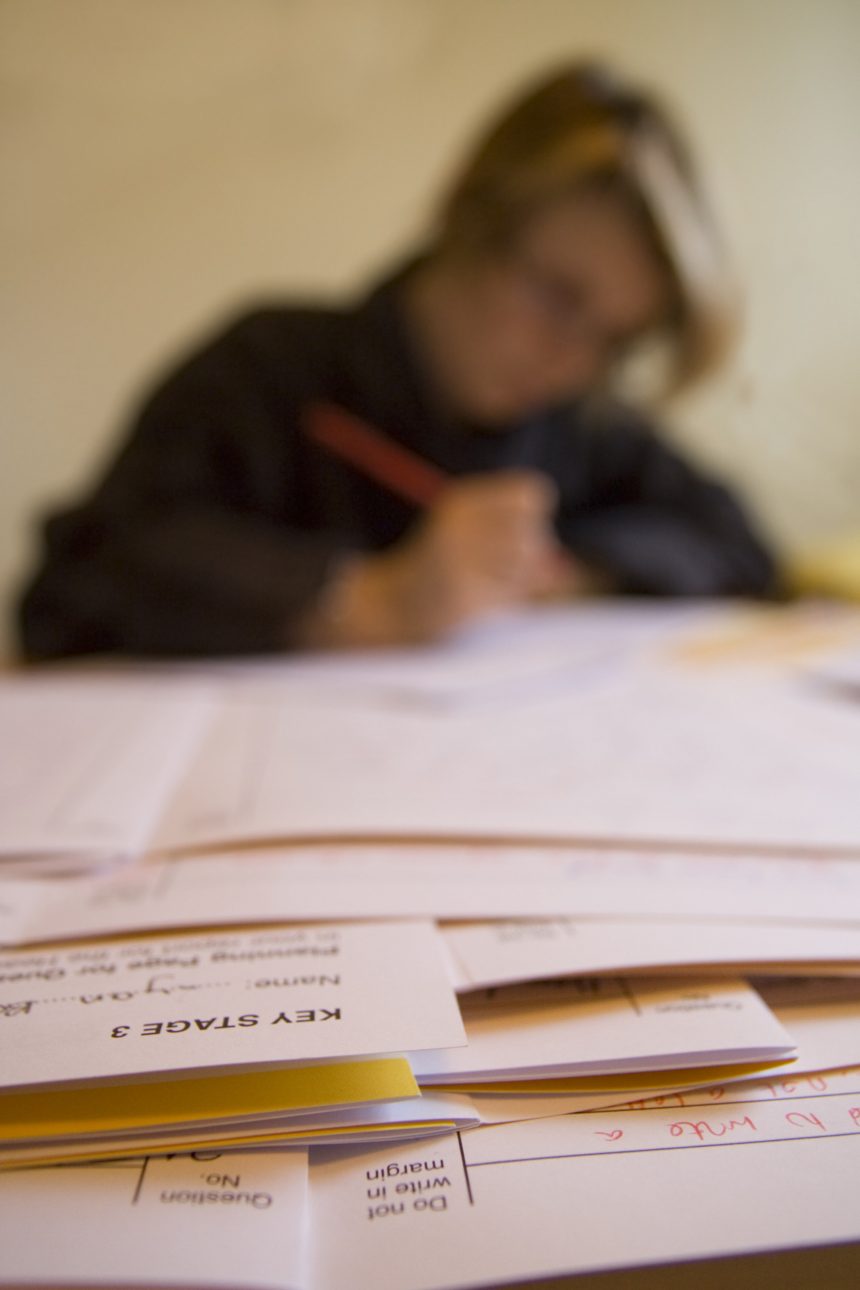 Providing parental reassurance
At promotional evenings and when talking to parents and students I think they find it reassuring to discover the teacher is also an examiner – if they are having to choose a centre to send their child to then having teachers who can demonstrate an in-depth understanding and application of the specification and assessment is comforting. Their belief that you will be an asset to their child is a great persuading factor in their choice.
Workload
Obviously there are disadvantages to most activities and examining is no different. The intense workload which falls during term time can be off putting and is certainly something to weigh up when considering whether to apply for the role. Mid-May until late June has traditionally been the main examination period for the UK so, if you are a teacher, your examining load can feel onerous at a time when you might feel you want to relax a little. All examining will have deadlines to be met, and these can be quite tight, so during those few weeks your evenings and weekends will be spent glued to a screen and it will feel very labour intensive.
Opening doors
On the plus side, taking on the role of examiner has been a very positive experience for me as it has opened other doors and led to being involved in projects that would have otherwise passed me by. By involving myself in discussions about marking and assessment (and being good at it!) I have been able to develop my own career to include providing CPD sessions for the exam board in how to prepare students for assessments as well as working with a publisher and becoming a member of the Curriculum Committee of the Royal Society for Biology.
Copy URL