A Level exams are over and you can finally breathe a sigh of relief! Now's the time to sit back, relax, and enjoy your hard-earned break. You deserve it!
September may feel like a world away, but if your next step is university, it's a good idea to start preparing. Moving to university is a big deal and there's a lot of things to consider. A little bit of research and preparation now will put you in good stead for a stress-free start. As a recent uni grad, here are my top tips to help you prepare for your new adventure!
---
1. Manage your finances
Student finance
Student finance is a loan to help cover the costs of university. It generally consists of a Tuition Fee Loan, which is paid directly to your university, as well as a Maintenance Loan, which helps you with your living expenses.
If you need government-funded student finance but haven't already applied, now is the time to do so. If you're in the UK, you'll need to apply through your relevant Student Finance body:
Applying for student finance can be quite time-consuming, so make it a priority to ensure your funding is in place for your course start date. If you've missed the full-time undergraduate student finance deadline, don't worry. You can still apply up to nine months after your course start date, although the funding may be delayed.
You may be eligible for extra support if you have a dependent or a long-term health condition, mental health condition or specific learning difficulty.
In addition to student finance, many universities offer bursaries, scholarships, and awards. To find out more about available funding, check out your university website to see what they offer.
Student bank account
You'll also want to set up a student bank account. Student bank accounts are current accounts made for those in further education which generally offer interest-free overdrafts (emergency piggy banks from which you can borrow money) and other additional perks. If you've applied for a Maintenance Loan, this can be paid directly into your student bank account.
All of the main high street banks offer student bank accounts. Do some research before opening up an account. Sites like MoneySavingExpert and Save The Student offer comparisons and explain how different accounts work.
Budget, budget, budget!
Whilst you're at university, it's important to keep on top of the money moving into and out of your bank account. This is where budgeting comes into play.
First, you'll need to establish how much money will be coming into your account. Your income may include a Maintenance Loan, bursaries, salary from a part-time job, or money from the bank of Mum and Dad. Calculate your total expected income for one semester at university, then divide by the number of weeks in a semester. Next, work out how much you'll roughly need to spend each week on rent, bills, food, travel, course costs, and other essential expenses. Then subtract your essential expenses from your income, and you'll be left with your weekly student budget. This is the amount of money you can afford to spend on luxuries, such as clothes, takeaways, and socialising!
Freshers week can be particularly spenny, so consider setting aside some extra cash for things like event tickets and student society fees!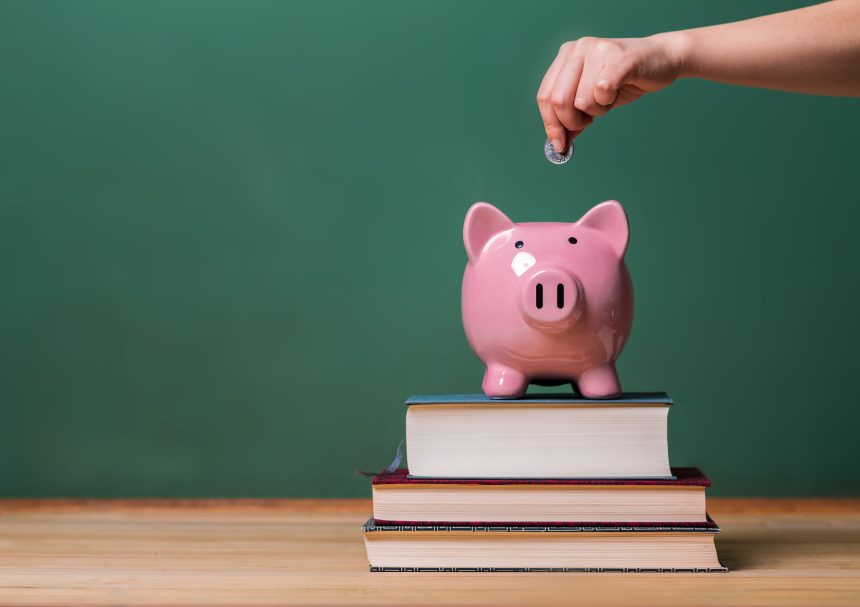 2. Find accommodation
Speaking of rent, have you sorted out your university accommodation? First-year students typically choose to stay in halls of residence, which are a great middle ground between the comforts of home and independent living. You'll meet lots of other students who are in the same boat as you and have access to a range of facilities that will make student life more comfortable. Many universities set internal deadlines for guaranteed first-year accommodation, so don't delay!
You'll need to carefully consider which type of accommodation best suits your needs. Would you prefer to be catered or self-catered? Do you want to live in single or mixed gender halls? Would you prefer to stay in alcohol-free accommodation? There's a lot to think about!
Alternatively, you may want to look into private student accommodation, or if you're attending university in your home town, you may choose to reduce costs by living at home.
Check out UCAS' accommodation search tool to explore university and private accommodation options.
3. Get chatting
Social media is a great way to connect with other freshers doing your course or staying in the same halls of residence. Try searching for "[insert your university] Freshers 2023" groups on Facebook, which are often run by your Students' Union.
If you're particularly interested in joining a specific sports team or society, you could also reach out to them on their Facebook or Instagram pages. Some sports teams may run 'pre-season' events which new recruits can attend to find out more about the club and meet future teammates.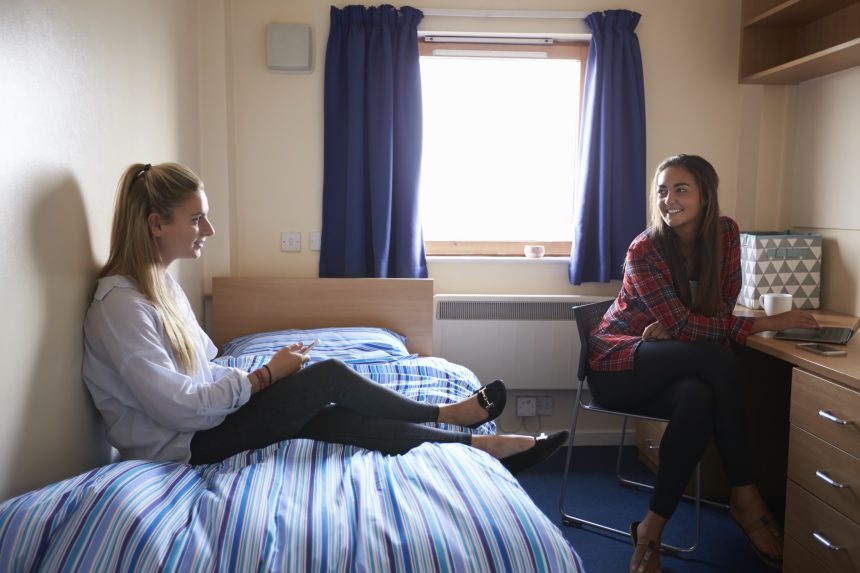 4. Visit the area
If you haven't already attended an open day, it's worth visiting the university campus and its surroundings to familiarise yourself with the area and its general layout. Keep an eye out for key locations such as the university library, students' union, halls of residence, and bus or train stations. If you know where you'll be staying, it may be helpful to pinpoint your local shops and other amenities.
5. Write a packing list
There's no two ways about it. Packing for university is stressful. You don't want to forget something important, especially if your university is at the other end of the country! This is why it's essential to make a comprehensive packing list.
The items you'll need to bring will depend on the type of accommodation you've chosen. If you're staying in self-catered accommodation, for example, you'll probably need a longer list of kitchen equipment than someone staying in catered accommodation.
It's worth checking with your accommodation provider whether there are any prohibited items, such as electric blankets, fan heaters, and mini fridges.
Check out The Student Room guide to the university essentials you'll want to pack!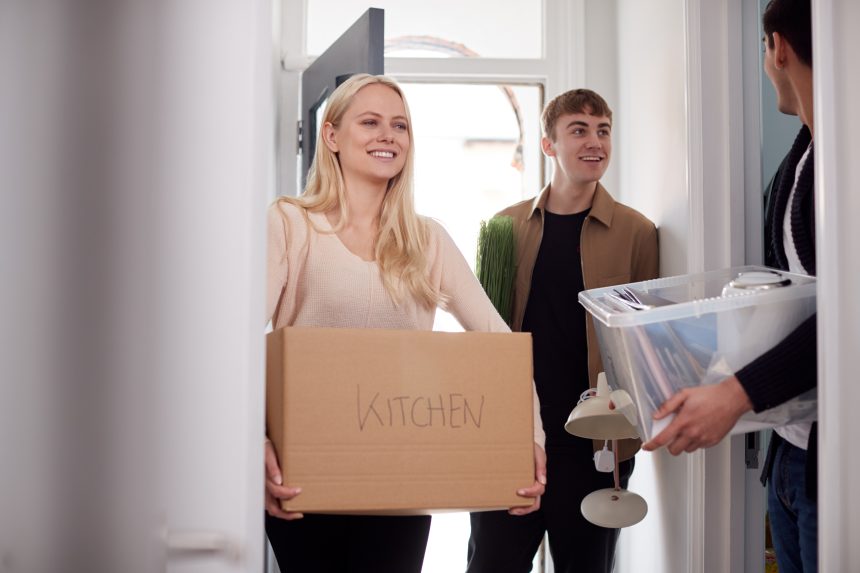 6. Medical stuff
University students are particularly susceptible to illness, so contact your GP to ensure all of your vaccinations are up to date. In particular make sure you've had the MMR and MenACWY vaccinations.
If you're currently taking any medication, it's often recommended to bring at least one extra month's supply in case of any delays when registering with your new GP.
7. Learn to cook
This one's more important if you're self-catered. Although the odd takeaway is fine, relying on ready meals and takeaways too often will be costly to both your wallet and your health. Having four or five go-to nutritious meals that can be whipped up in no time will certainly make your life easier. So make the most of your time at home and ask family and friends to teach you their favourite recipes!
Also check out websites such as BBC Good Food and The Student Food Project for simple and budget-friendly student recipes!
8. Pre-reading
Pre-reading is probably the last thing you'll want to think about after having just finished your A Level exams. However, many universities release reading lists prior to the beginning of term. It's worth taking a look to get an idea of the topics you're going to cover and perhaps do a bit of light reading to get a head start on the course contents.
Don't feel pressured, however, to read every text or to buy every book on the list. Textbooks can be very expensive. You may be able to buy them second-hand once you're at university or borrow them from your university library.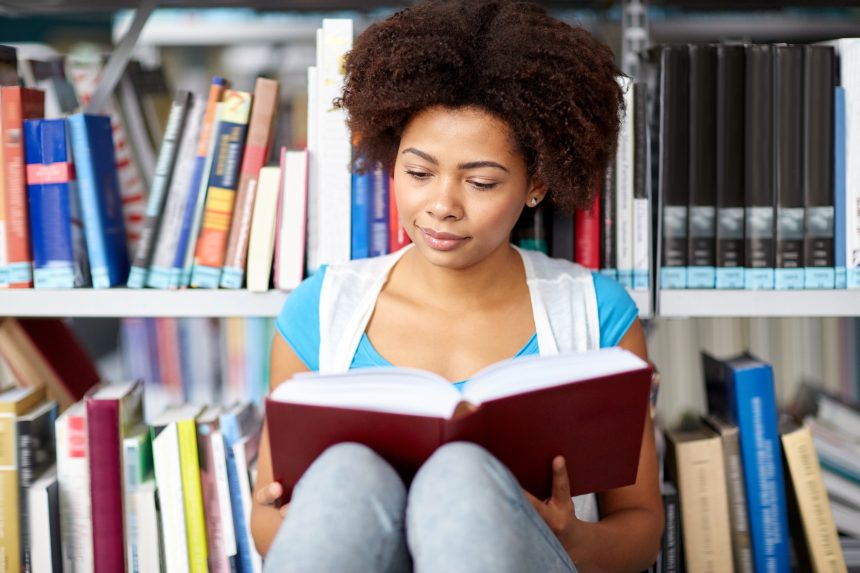 ---
Moving to university is an exciting yet nerve-wracking time. Getting organised early will help you better navigate the transition and minimise unnecessary stress along the way. University is a new chapter in your life, so embrace the adventure that lies ahead!
Copy URL