Course Description
Our online Maths GCSE Easter crash courses span two days and are designed to fully prepare Year 11 students for their final exams. The courses are exam board specific and feature online classes taught by experienced, professional maths teachers who know exactly what it takes to achieve top marks.
During the course, students will review the key areas of study, helping them to identify any weaker areas, fill in the gaps, and strengthen their overall understanding. In addition to improving their mathematical skills, our teachers will also work with students on their exam technique, ensuring they know how to maximise their marks for exam day.
In addition to the course, students will be provided with a comprehensive package of original, high-quality revision materials. These professionally printed and bound resources have been tailor-made to help students get the most out of their revision, both during and after their course.
A great way to kick-start revision, our Easter crash courses will ensure students feel fully prepared and confident to take on their summer exams.
Suitable for:
Year 11 students
Students looking to revise content
Students looking to improve exam technique
Year 10 students
Foundation tier students
If you need help deciding if you will benefit from this course you can contact us. Alternatively, you may prefer to book 1-2-1 tuition instead.
Structure of the Day
9:30am - 4:30pm
Classes are from 9.30am to 4.30pm. Registration starts from 9.15am.
There will be a 1 hour lunch break and a couple of 10 minute breaks in the morning and afternoon.
Our Tutors
Hand-picked for their exceptional academic credentials and experience working in some of the UK's best-rated schools, the teachers and tutors we work with are some of the most talented in the country. While each one is as unique as our students, their innovative teaching styles, engaging personalities and extensive subject knowledge ensure every one of our courses is productive, inspiring and rewarding.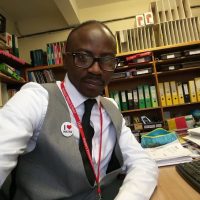 Sam A.
Sam is an experienced maths teacher who has worked extensively in schools across London and Kent. Today he's a senior mathematics teacher at Bullers Wood School for Girls in Bromley and boasts a solid track record for helping students achieve excellent exam results.
Sam teaches at key stages 3, 4, and 5, specialising in topics such as algebra, geometry, number theory, data handling and statistics. He's enthusiastic about his subject and works to inspire his students to reach their full potential as mathematicians.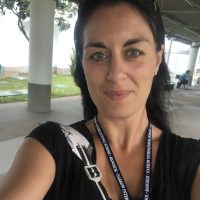 Tania D.
Tania earned her BSc in Mathematics and Management from Loughborough University in 2007. After graduating, she went immediately into teaching while also studying for her GTP qualification in Secondary Maths at the University of Wolverhampton.
Today Tania is an accomplished teacher. She's worked at Bromley High School for most of the past 15 years with a stint abroad at Harrow Bangkok and a year at Whitgift School, Croydon. She has experience teaching key stages 3 to 5 and takes satisfaction in seeing her students progress onto A Level and beyond. Tania enjoys building a rapport with her students, nurturing those penny-drop moments, supporting them through learning pits and seeing them develop an enthusiasm for maths.
If you would like 1-2-1 tuition with Tania you can find her profile on our tuition platform.