Maths AS Level May Half-term Revision Course – Online
Course Information
Course Description
Our AS Level Maths recap courses are an excellent choice for those gearing up for their end-of-year assessments or to consolidate Year 12. We offer one-day courses for statistics and mechanics and a two-day course for pure. The topics taught are universal to all exam boards, so the courses are suitable for all students. Practice questions will be taken from Edexcel past papers. You can get an idea of how Edexcel questions are worded by looking through some papers here.
During this exam technique-focused course, our professional tutors will guide students through the content they studied in Year 12. Working topic by topic, they'll study past paper questions to learn how to maximise their marks on exam day – and just as importantly – how to avoid the common pitfalls that could cost them their target grade. Along the way, our tutors will help students identify and fill in any gaps in their understanding, strengthening their overall maths skills.
In addition to giving students the confidence to succeed in their exams, this course provides an excellent round-up of Year 12 ahead of the new academic year.
Suitable for:
Year 12 students
Students preparing for summer assessments or looking to review content before year 13
Students struggling with content. We suggest booking our summer courses instead as content is covered in more depth and over more days
Students who are predicted D or below
If you need help deciding if you will benefit from this course you can contact us. Alternatively, you may prefer to book 1-2-1 tuition instead.
Structure of the Day
9:30am - 4:30pm
Classes are from 9.30am to 4.30pm. Registration starts from 9.15am.
There will be a 1 hour lunch break and a couple of 10 minute breaks in the morning and afternoon.
Our Tutors
At PMT Courses we work with a talented team of professional teachers and tutors, many of whom have worked at some of the best-rated schools in the UK. We've recruited them not only for their exceptional academic credentials but also for their innovative teaching styles, infectious enthusiasm, and wealth of experience too.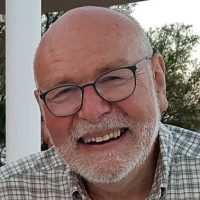 Paul W.
Paul attended Leeds University, where he gained a first class degree in Maths, followed by a master's in Pure Mathematics. After taking his PGCE at Nottingham University (in which he also achieved a first), he taught at a secondary school for four years before becoming head of maths in a sixth-form college. Today his teaching experience spans a whopping 38 years.
Paul believes that teaching is what he was made for and despite taking formal retirement, education is still very much his passion. After retiring, he continued working, training new teachers, before becoming an online tutor during the Covid-19 pandemic. These days he tutors both individuals and small classes, using his vast wealth of knowledge and experience to help his students succeed. When he's not teaching, Paul chairs a theological discussion group for adults and likes to try his hand at DIY (to varying degrees of success).
If you would like 1-2-1 tuition with Paul you can find his profile on our tuition platform.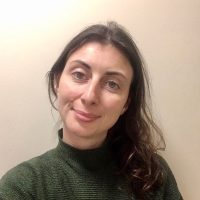 Jocelyn S.
Jocelyn studied Mathematics at the University of York before completing her PGCE at the University of Cambridge in 2010. As soon as she finished uni, she jumped right into teaching and never looked back.
Now the head of mathematics at a top independent college in London, Jocelyn is dedicated to helping her students achieve excellent results with her intuitive and encouraging teaching style. She focuses heavily on helping students understand theories behind mathematical methods and believes mastering past paper questions is vital to exam success.
If you would like 1-2-1 tuition with Jocelyn you can find her profile on our tuition platform.
Yllka E.
Yllka holds a degree in Physics and a PGCE in Physics with Maths, both of which she achieved from King's College London. She discovered her passion for teaching while working in tuition centres across London, which only grew once she became a fully qualified teacher herself. Today she's an experienced educator and has taught a wide variety of students from many different backgrounds.
Known for her friendly and approachable demeanour, Yllka has been tutoring online since the pandemic lockdowns. She enjoys using online tools and technology creatively to find fresh new ways to keep lessons engaging. Outside of teaching, Yllka enjoys baking sourdough bread, constructing Islamic patterns, and spending quality time with her two young daughters.
Register Your Interest
We haven't consolidated dates for this course yet. Register your interest below and we will email you when bookings become available. Contact our team if you have any questions in the meantime.
Frequently Asked Questions
Haven't found what you're looking for? Please get in touch with our friendly team!
How do your online A Level Maths revision courses work?
Our online revision courses take place within Google Classroom, keeping everything organised in one convenient hub. From here, you'll be able to access our bespoke course resources and join the live lessons which take place on Google Meet.
Students can interact with the teacher using their microphone or the chat feature.
All sessions are recorded. The lesson recordings are uploaded after each day, allowing you to watch them back for a recap whenever you like.
When will I receive the Google Classroom link for my online revision course?
You should receive your Google Classroom link via email the day before your course starts. Sometimes these emails go to the junk folder so check there before contacting us if you haven't received it.
When will I receive my revision course handouts?
You will receive physical copies of the handouts 3-5 days before the start of your online course, as long as you book with us before the printing deadline. You can find the printing deadline in the course summary box on each booking page.
Please note: we can only send printed handouts to students in the UK.
More From PMT Education
Revision Resources
Explore our collection of freely available digital materials for GCSE and A Level level pupils.
Notes, flashcards, definitions, mind maps, and videos to solidify learned material.
Questions by topic and past papers to help familiarise with the format of your exam and the content you will be tested on.
Application and entrance exam preparation for university admissions.
Start Revising
Teacher Resources
A free resource sharing platform for secondary school and sixth-form teachers.
Become part of a generous community of teachers.
High-quality resources all in one place — no subscriptions or payments required.
Verified teachers can swap and share ideas and materials.
Browse Resources
Private Tutors
Find an online or in-person tutor and get tailored one-on-one tuition.
Expert tuition unique to your specific requirements.
Enhanced DBS checked in-person instructors approved by parents and teachers.
Hand-selected experienced tutors from £20/hour.
Find a Tutor
Our ambition is to guide students from secondary school into their adult life.
PMT Education