Course Description
Our one-day A Level Chemistry exam technique course will get students primed and ready for exam day.
During the programme, our tutors – themselves professional examiners – will equip students with the knowledge and skills to maximise their marks and avoid the common pitfalls that cost them. They'll learn how to answer different question types effectively, from multiple choice and calculation questions to those daunting long-answer ones – which typically require careful evaluation before answering. What's more, our tutors will work with students on their time management skills, ensuring they're working at a productive pace when they sit their paper instead of racing against the clock.
Students will leave this course feeling prepared and polished, ready to take on their A Level Chemistry Exam with confidence.
Suitable for:
Year 13 students
Students looking to improve their exam technique ready for their final exams
Year 12 students
Students wanting to revise content
Students predicted D and below
If you need help deciding if you will benefit from this course you can contact us. Alternatively, you may prefer to book 1-2-1 tuition instead.
Structure of the Day
9:30am - 4:30pm
Classes are from 9.30am to 4.30pm. Registration starts from 9.15am.
There will be a 1 hour lunch break and a couple of 10 minute breaks in the morning and afternoon.
Our Tutors
Hand-picked for their exceptional academic credentials and experience working in some of the UK's best-rated schools, the teachers and tutors we work with are some of the most gifted in the country. While each one is as unique as our students, their innovative teaching styles, engaging personalities and extensive subject knowledge ensures every course is productive, inspiring and rewarding.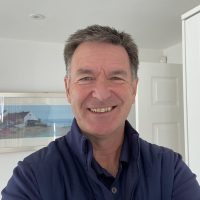 Sean C.
Sean has been teaching chemistry for an impressive 34 years. He's worked in state and independent schools throughout Yorkshire, including the nationally acclaimed Greenhead Sixth Form College, and has held positions including head of chemistry and head of science. More recently, he was a year head at The Grammar School at Leeds, where he maintained a pastoral responsibility for both GCSE and A Level students.
Sean now works part-time as a GCSE and A Level Chemistry tutor, offering both in-person and online lessons. In addition to his broad knowledge, his experience as an A Level examiner (for both AQA and Cambridge International Examinations) allows him to thoroughly prepare students for their exams while helping them to develop their independent learning skills and confidence. Outside teaching, Sean enjoys rounds of golf, cycling through the glorious Yorkshire countryside, and spending time with his family.
If you would like 1-2-1 tuition with Sean you can find his profile on our tuition platform.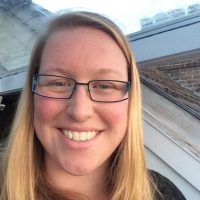 Jenny W.
Jenny has taught chemistry for an impressive 15 years, working as a classroom teacher and a private tutor. She's an expert when it comes to the OCR (A) syllabus, having taught it for seven years. She currently teaches at a private school in Buckinghamshire, using her evenings to tutor private students.
Jenny is an enthusiastic teacher who loves nothing more than seeing the confidence of her students grow. She particularly enjoys the challenges of mole calculation and relishes teaching the topic on Benzene, where she gets to draw mechanisms – something that always makes her happy. In her spare time, Jenny enjoys walking her enormous dog with her daughter, conversing with her chickens, and learning calligraphy.
If you would like 1-2-1 tuition with Jenny you can find her profile on our tuition platform.