Course Description
Our four-day Chemistry A Level Easter crash courses are designed to prepare Year 13 students for their final exams. These London-based classes are taught by experienced teachers with an in-depth knowledge of the syllabus and what it takes to succeed at A Level.
During the course, students will revisit the key sections of A Level Chemistry, crystalizing their knowledge and helping them to identify and clarify anything they don't yet fully understand. As well as guiding students on a thorough recap of the course content, our teachers will help them to develop their exam technique – ensuring they've got the skills and know-how to maximise their marks on exam day.
In addition to in-person classes, students will receive a selection of high-quality revision materials. Professionally printed and bound, these tailor-made resources provide additional support at home, during and after the course.
Our Easter crash courses are a great way to kick-start revision. Students will leave the course feeling confident and fully prepared for their summer exams.
Suitable for:
Year 13 students
Students wanting to revise content
Students looking to improve exam technique
Year 12 students
Students who are predicted D or below
If you need help deciding if you will benefit from this course you can contact us. Alternatively, you may prefer to book 1-2-1 tuition instead.
Structure of the Day
10:00am - 5:00pm
Classes are from 10am to 5pm. Registration starts from 9.45am.
There will be a 1 hour lunch break and a couple of 10 minute breaks in the morning and afternoon.
Day 1 - Physical Chemistry
Day 2 - Inorganic Chemistry
Day 3 - Organic Chemistry
Day 4 - Organic Chemistry and Practical Skills
Day 1 - Assessed on All Papers
Day 2 - Periodic Table, Elements and Physical Chemistry
Day 3 - Paper 2 Synthesis and Analytical Techniques
Day 4 - Paper 2&3 Practice Unified Chemistry
Our Tutors
At PMT Courses we're proud to work with an excellent team of passionate and professional tutors and teachers, many of whom have worked at some of the country's most esteemed academic institutions. While each teacher brings something unique to the table, they all aim to leave you feeling inspired, knowledgeable and confident.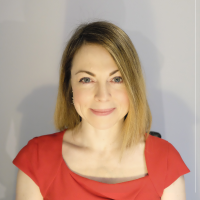 Georgina A.
Georgina has nine years of experience working as a teacher, six of which were spent teaching A Level Chemistry at sixth-form colleges across the south. She has a strong background in chemistry, including postdoctoral work at Oxford University, doctoral studies at Sussex University, and several months as a visiting researcher at both Sussex and Nottingham universities.
Today Georgina tutors GCSE, A Level and IB Chemistry to a wide range of students, while also working as a reviewer for Pearson and as an examiner for one of the main A Level Chemistry examination boards. This experience, along with her rich knowledge, creativity and resources, enables her to help students polish their study skills and exam technique. When Georgina isn't teaching, she's indulging her passion for science communication, peer reviewing scientific literature, and putting together science news features for her radio show.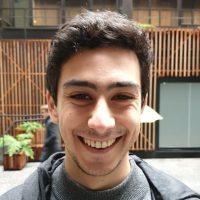 Yusuf B.
Yusuf specialises in A Level Chemistry and has four years of experience as a classroom teacher and six years of experience as a tutor. During that time he's developed an extensive knowledge of the curriculum, including common pitfalls and the areas students tend to struggle with, particularly when it comes to exam questions.
Yusuf is also well-versed in the mathematics side of chemistry. He enjoys helping students deepen their knowledge and develop their problem-solving skills, providing them with accessible frameworks and strategies that can be used across multiple topics within chemistry.