Course Description
Our online Biology A Level Easter crash courses take place over four days. Designed to prepare Year 13 students for their final exams, they feature classes taught by experienced, professional teachers dedicated to helping students reach their full academic potential.
During the course, students will revisit key sections of the syllabus, strengthening their understanding of biology and enabling them to identify and polish any areas not yet fully understood. Attention will also be given to improving students' exam technique, ensuring they have the skills to maximise their marks when they come to sit their papers.
Alongside online classes, students will receive additional support in the form of our tailor-made revision materials. Professionally printed and bound, these high-quality resources have been designed to make revision easy and digestible, both during and after the course.
Our Easter crash courses are a great way to take revision up a notch, giving students the knowledge, skills and confidence to succeed in their summer exams.
Suitable for:
Year 13 students
Students wanting to revise content
Students looking to improve exam technique
Year 12 students
Students who are predicted D or below
If you need help deciding if you will benefit from this course you can contact us. Alternatively, you may prefer to book 1-2-1 tuition instead.
Structure of the Day
9:30am - 4:30pm
Classes are from 9.30am to 4.30pm. Registration starts from 9.15am.
There will be a 1 hour lunch break and a couple of 10 minute breaks in the morning and afternoon.
Our Tutors
Our subject-specialist tutors are hand-selected for their top-notch academic credentials and unique qualities. Many of them have worked in some of the country's leading institutions, while all of them have track records for helping students achieve excellent grades. Together with their extensive subject knowledge, innovative teaching styles and engaging personalities, you can rest assured you'll be in excellent hands.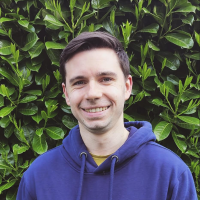 Owen B.
Owen achieved his BSc in Zoology from Newcastle University and today teaches AQA A Level Biology at a sixth-form college in West Yorkshire. He began teaching the AQA specification in 2016, which has given him a thorough knowledge of the course content and exam papers. As such, many of his students have achieved fantastic results in their exams.
Owen focuses heavily on fundamental biological principles, helping students develop a thorough understanding that enables them to apply that knowledge to unfamiliar concepts. Whether he's teaching in a classroom or tutoring privately, his engaging and motivational teaching style ensures students feel involved and supported at every stage.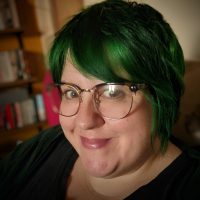 Teresa B.
Teresa, also known as Tre, holds a BSc in Biomolecular Science, an MSc in Biomedical Basis of Disease, and a PGCE in Secondary Science. She's taught biology in various settings since 2007, including online classes and a top ten-rated sixth-form college in the Midlands.
As well as teaching biology and biology-adjacent subjects, Teresa mentors other teachers in IT and works as an A Level Biology examiner for two different exam boards. The latter has given her a thorough insight into today's papers, allowing her to build teaching strategies that provide students with the knowledge, application skills and confidence to ace their exams.
If you would like 1-2-1 tuition with Tre you can find her profile on our tuition platform.