Easter A Level Revision Courses
Our A Level Easter revision courses are designed to give you the knowledge and skills to take on your summer exams with confidence. Our experienced teachers will walk you through each of the key topics within your subject using past paper questions, strengthening your existing knowledge and filling in any gaps along the way. They'll also tutor you on your exam technique, ensuring you're prepared to maximise your marks, whatever your exam throws at you.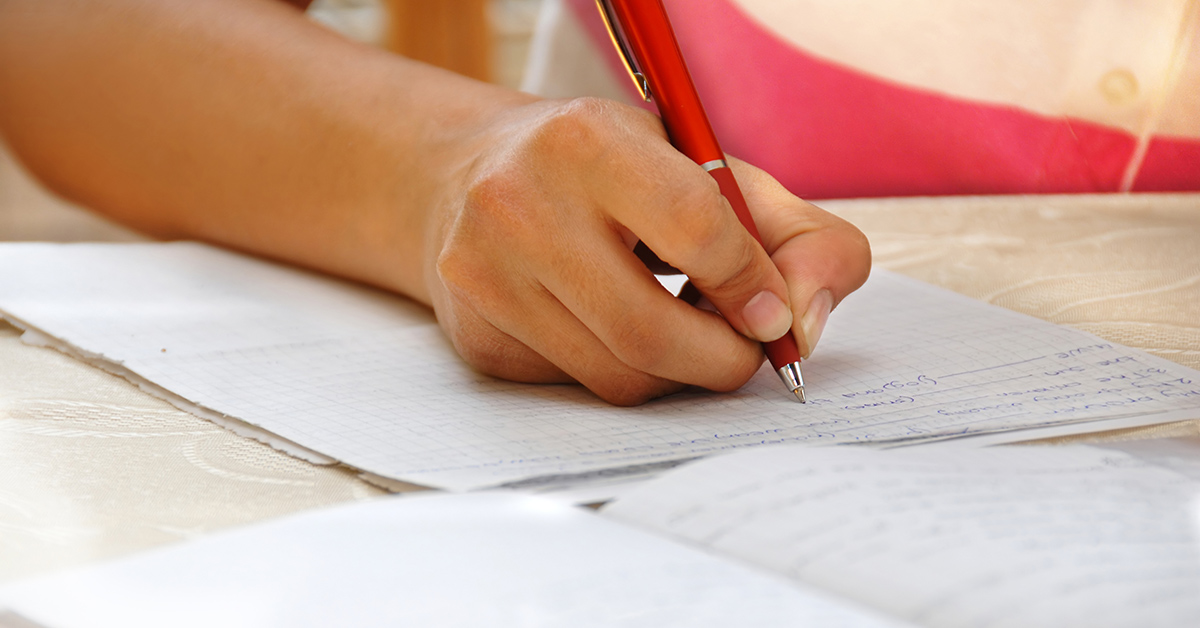 Our A Level Easter Revision Courses
Select Subject
Online
AQA Biology Easter Crash Course
TBC
A Level
9:30am – 4:30pm
£345
Our intensive four-day crash courses take revision up a notch, setting Year 13 students on the path to success.
Register Interest
Online
OCR (A) Biology Easter Crash Course
TBC
A Level
9:30am – 4:30pm
£345
Our intensive four-day crash courses take revision up a notch, setting Year 13 students on the path to success.
Register Interest
Easter A Level Revision Course Resources
Students will receive expert tuition supplemented with comprehensive resources designed to help them with independent revision.
Interactive Workbooks
Convenient and user-friendly, our interactive workbooks break down course content into manageable portions, making revision easier.
Past Paper Questions
Test your knowledge and see how your exam technique is shaping up with past exam papers.
Printed Booklets
Cut down on the screen time or revise on the go with our beautifully printed and bound revision booklets.
Course Recordings
Online lessons are recorded, which allows you to revisit them anytime you need a recap.
Meet Our Course Tutors
We're lucky to work with a fantastic team of professional tutors and teachers, many of whom have taught at some of the best state and independent schools in the country. We've hand-picked them not only for their glowing academic credentials but also for their innovative teaching styles, engaging personalities, and inspiring enthusiasm for their subjects.
Frequently Asked Questions
Haven't found what you're looking for? Please get in touch with our friendly team!
Are your A Level Easter revision courses exam board specific?
Our Easter A Level courses are tailored to specific exam boards: AQA, OCR (A) and Edexcel. If you are registered with a different exam board, please contact us so that we can advise you on the right course for you.
How do the online A Level Easter revision courses work?
Our online A Level Easter revision courses take place via Google Classroom. The day before the course starts, students will receive a link to the Classroom, where they can find copies of all the learning resources they need. Lessons are recorded and saved in the Classroom for students to revisit whenever they need.
Why should I book an Easter A Level revision course?
Our A Level Easter crash courses are designed to give you a boost in your revision and fill in any knowledge gaps. You should finish the course feeling confident and prepared to excel in your summer exams.
More From PMT Education
Revision Resources
Explore our collection of freely available revision materials for GCSE and A Level students.
Simple and effective revision that's personalised to your qualification and exam board.
A range of revision materials – from videos and flashcards to traditional notes and questions by topic.
Application and entrance exam preparation for university admissions.
Start Revising
Private Tuition
Discover a zero-fuss platform where you can search for high-calibre tutors, meet for interactive lessons and track progress – all in one place.
Choose between online and face-to-face tuition.
Passionate tutors who are personally interviewed and hand-picked by us.
Tutors to suit a variety of budgets, from £20/hour.
Find a Tutor
Teacher Resources
Download free teaching resources to save you time, and become part of a generous community of teachers.
Discover an online "staff room" where teachers can download and share free resources.
No subscriptions or payments – just high-quality, free resources all in one secure place.
Join an active community of verified secondary school and sixth-form teachers.
Browse Resources
Our ambition is to guide students from secondary school into their adult life.
PMT Education