Course Description
Our online Physics GCSE Easter crash courses are tailored to the varying specifications of the most popular exam boards. Designed to thoroughly prepare Year 11 students for their final exams, they include online classes taught by experienced teachers, dedicated to helping students achieve their target grades.
During the two-day course, students will review the key areas of study, strengthening their understanding of the concepts presented in GCSE Physics and bringing them up to speed on any weaker areas. Attention will also be given to exam technique, ensuring students are well-equipped to maximise their marks come exam day.
As well as online classes, the course also includes a comprehensive package of original, high-quality revision materials. These professionally printed and bound resources have been tailor-made to help students get the most out of their revision, both during and after their course.
A great way to kick-start revision, our Easter crash courses will ensure students feel fully prepared and confident to take on their summer exams.
Suitable for:
Year 11 students
Students looking to revise content
Students looking to improve exam technique
Year 10 students
Foundation tier students
If you need help deciding if you will benefit from this course you can contact us. Alternatively, you may prefer to book 1-2-1 tuition instead.
Structure of the Day
9:30am - 4:30pm
Classes are from 9.30am to 4.30pm. Registration starts from 9.15am.
There will be a 1 hour lunch break and a couple of 10 minute breaks in the morning and afternoon.
Our Tutors
At PMT Courses we're proud to work with an excellent team of passionate and professional tutors and teachers, many of whom have worked at some of the country's most esteemed academic institutions. While each teacher brings something unique to the table, they all aim to leave you feeling inspired, knowledgeable and confident.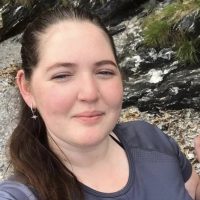 El H.
El earned her BSc in Biochemistry from the University of Wolverhampton. After setting her sights on becoming a teacher, she took her PGCE in Secondary Science at the University of Reading during the height of the pandemic lockdowns. Because remote schooling was at its peak, she quickly developed her skills as an online tutor and became invested in the success of her students at such a crucial time.
While her degree is in Biochemistry, El has had a particular passion for physics since taking it for her A Levels ­– attending the renowned Institute of Physics to further her knowledge. Today she teaches the subject to A Level students at her current school and has more than five years of experience tutoring all three sciences up to A Level too – with a good track record of helping her students achieve high grades. When El isn't teaching or tutoring, she's keeping busy with her menagerie of animals, which includes chickens, ducks, six horses, a hamster and a dog.
If you would like 1-2-1 tuition with El you can find her profile on our tuition platform.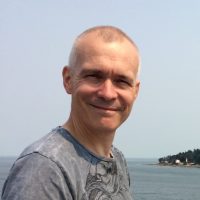 Noel D.
Noel graduated from Manchester University with a BSc (Hons) in Chemistry before completing his PGCE at Girton College, Cambridge. Since then, he's racked up over 34 years of experience teaching in various settings, including independent boarding and state schools. For the last 25 of those, he's also worked as a GCSE and A Level moderator and examiner, specialising in chemistry and physics.
Approachable, adaptable and empathetic, Noel believes in keeping lessons relaxed but purposeful, ensuring his students have an enjoyable learning environment in which to thrive. He enjoys bringing science to life for his students, using everyday applications to illustrate physical and chemical concepts to enrich their understanding.
If you would like 1-2-1 tuition with Noel you can find his profile on our tuition platform.