English GCSE Macbeth Revision Course – Online
Course Information
Course Description
This one-day course will break down this daunting text into easily comprehensible chunks. Students will gain an understanding of the social, cultural and historical context in which Macbeth was written in order to better appreciate the motivations behind Shakespeare's writings and the messages he was trying to convey to his audience. Our tutor will guide students through the key scenes, characters and themes, refreshing their knowledge and deepening their understanding of the text. Together, students will explore how the plot, characterisation and setting combine to create a particular effect on the audience. Students will develop their ability to critically evaluate scenes and critically analyse language, and will leave with increased confidence in their ability to make informed personal responses to the text. The day will end with an essay writing workshop which will teach students how to plan, structure and write essays in a coherent and sophisticated manner.
Learners are supported beyond the course through the provision of high-quality, comprehensive and original material including notes, guides and question booklets. These resources have been specially designed and created to supplement the learning experience. Students will leave the course with a deeper understanding of Macbeth and with the skills and material they need to excel in this section of the course.
Suitable for:
Year 11 students
Year 10 students
Students who have studied all or most of the text
Students who haven't started learning Macbeth yet
Foundation tier students
If you need help deciding if you will benefit from this course you can contact us. Alternatively, you may prefer to book 1-2-1 tuition instead.
Structure of the Day
9:30am - 4:30pm
Classes are from 9.30am to 4.30pm. Registration starts from 9.15am.
There will be a 1 hour lunch break and a couple of 10 minute breaks in the morning and afternoon.
Our Tutors
Our subject-specialist tutors are hand-selected for their top-notch academic credentials and unique qualities. Many of them have worked in some of the country's leading institutions, while all of them have track records for helping students achieve excellent grades. Together with their extensive subject knowledge, innovative teaching styles and engaging personalities, you can rest assured you'll be in excellent hands.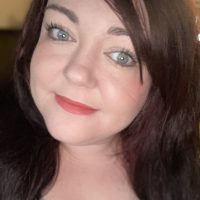 Amy C.
Amy has over 12 years of teaching experience and holds a Chartered Teacher Status from the National Qualification in Leading Teacher Development. She specialises in teaching English (literature and language), media and film studies to key stage 3, 4 and 5 students. Amy also has five years of experience working as an examiner for AQA and Eduqas – giving her excellent knowledge of what it takes to earn a top grade.
Amy is passionate about teaching and believes in helping her students cultivate a love of learning, challenging them to excel and reach their goals, and helping them to develop a strong exam technique. As a tutor, she fully embraces modern technology as an effective learning tool.
If you would like 1-2-1 tuition with Amy you can find her profile on our tuition platform.
Frequently Asked Questions
Haven't found what you're looking for? Please get in touch with our friendly team!
How do your online GCSE Macbeth revision courses work?
Our online revision courses take place within Google Classroom, keeping everything organised in one convenient hub. From here, you'll be able to access our bespoke course resources and join the live lessons which take place on Google Meet.
Students can interact with the teacher using their microphone or the chat feature.
All sessions are recorded. The lesson recordings are uploaded after each day, allowing you to watch them back for a recap whenever you like.
When will I receive the Google Classroom link for my online revision course?
You should receive your Google Classroom link via email the day before your course starts. Sometimes these emails go to the junk folder so check there before contacting us if you haven't received it.
When will I receive my revision course handouts?
You will receive physical copies of the handouts 3-5 days before the start of your online course, as long as you book with us before the printing deadline. You can find the printing deadline in the course summary box on each booking page.
Please note: we can only send printed handouts to students in the UK. 
More From PMT Education
Revision Resources
Explore our collection of freely available digital materials for GCSE and A Level level pupils.
Notes, flashcards, definitions, mind maps, and videos to solidify learned material.
Questions by topic and past papers to help familiarise with the format of your exam and the content you will be tested on.
Application and entrance exam preparation for university admissions.
Start Revising
Teacher Resources
A free resource sharing platform for secondary school and sixth-form teachers.
Become part of a generous community of teachers.
High-quality resources all in one place — no subscriptions or payments required.
Verified teachers can swap and share ideas and materials.
Browse Resources
Private Tutors
Find an online or in-person tutor and get tailored one-on-one tuition.
Expert tuition unique to your specific requirements.
Enhanced DBS checked in-person instructors approved by parents and teachers.
Hand-selected experienced tutors from £20/hour.
Find a Tutor
Our ambition is to guide students from secondary school into their adult life.
PMT Education