A level exams are over and you can finally breathe a sigh of relief! Now's the time to sit back, relax, and enjoy your hard-earned break. You deserve it!
September may feel like a world away, but if your next step is university, it's a good idea to start preparing. Moving to university is a big deal and there's a lot of things to consider. A little bit of research and preparation now will put you in good stead for a stress-free start. As a recent uni grad, here are my top tips to help you prepare for your new adventure!
---
1. Manage your finances
Student finance
Student finance is a loan to help cover the costs of university. It generally consists of a Tuition Fee Loan, which is paid directly to your university, as well as a Maintenance Loan, which helps you with your living expenses.
If you need government-funded student finance but haven't already applied, now is the time to do so. If you're in the UK, you'll need to apply through your relevant Student Finance body:
Applying for student finance can be quite time-consuming, so make it a priority to ensure your funding is in place for your course start date. If you've missed the full-time undergraduate student finance deadline, don't worry. You can still apply up to nine months after your course start date, although the funding may be delayed.
You may be eligible for extra support if you have a dependent or a long-term health condition, mental health condition or specific learning difficulty.
In addition to student finance, many universities offer bursaries, scholarships, and awards. To find out more about available funding, check out your university website to see what they offer.
Student bank account
You'll also want to set up a student bank account. Student bank accounts are current accounts made for those in further education which generally offer interest-free overdrafts (emergency piggy banks from which you can borrow money) and other additional perks. If you've applied for a Maintenance Loan, this can be paid directly into your student bank account.
All of the main high street banks offer student bank accounts. Do some research before opening up an account. Sites like MoneySavingExpert and Save The Student offer comparisons and explain how different accounts work.
Budget, budget, budget!
Whilst you're at university, it's important to keep on top of the money moving into and out of your bank account. This is where budgeting comes into play.
First, you'll need to establish how much money will be coming into your account. Your income may include a Maintenance Loan, bursaries, salary from a part-time job, or money from the bank of Mum and Dad. Calculate your total expected income for one semester at university, then divide by the number of weeks in a semester. Next, work out how much you'll roughly need to spend each week on rent, bills, food, travel, course costs, and other essential expenses. Then subtract your essential expenses from your income, and you'll be left with your weekly student budget. This is the amount of money you can afford to spend on luxuries, such as clothes, takeaways, and socialising!
Freshers week can be particularly spenny, so consider setting aside some extra cash for things like event tickets and student society fees!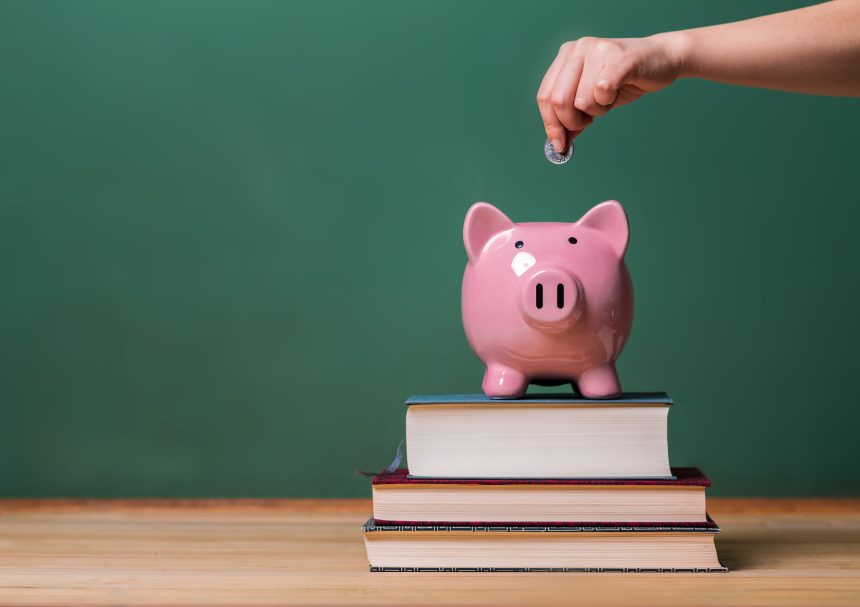 2. Find accommodation
Speaking of rent, have you sorted out your university accommodation? First-year students typically choose to stay in halls of residence, which are a great middle ground between the comforts of home and independent living. You'll meet lots of other students who are in the same boat as you and have access to a range of facilities that will make student life more comfortable. Many universities set internal deadlines for guaranteed first-year accommodation, so don't delay!
You'll need to carefully consider which type of accommodation best suits your needs. Would you prefer to be catered or self-catered? Do you want to live in single or mixed gender halls? Would you prefer to stay in alcohol-free accommodation? There's a lot to think about!
Alternatively, you may want to look into private student accommodation, or if you're attending university in your home town, you may choose to reduce costs by living at home.
Check out UCAS' accommodation search tool to explore university and private accommodation options.
3. Get chatting
Social media is a great way to connect with other freshers doing your course or staying in the same halls of residence. Try searching for "[insert your university] Freshers 2023" groups on Facebook, which are often run by your Students' Union.
If you're particularly interested in joining a specific sports team or society, you could also reach out to them on their Facebook or Instagram pages. Some sports teams may run 'pre-season' events which new recruits can attend to find out more about the club and meet future teammates.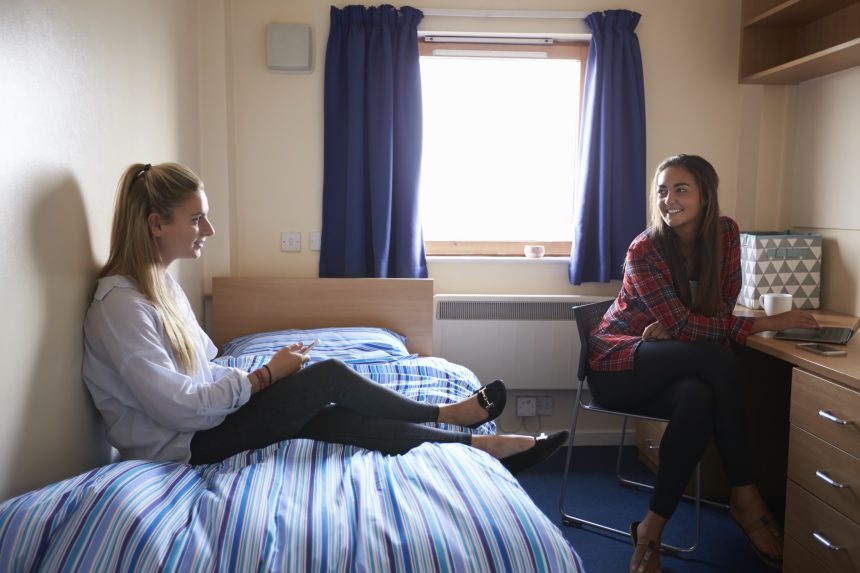 4. Visit the area
If you haven't already attended an open day, it's worth visiting the university campus and its surroundings to familiarise yourself with the area and its general layout. Keep an eye out for key locations such as the university library, students' union, halls of residence, and bus or train stations. If you know where you'll be staying, it may be helpful to pinpoint your local shops and other amenities.
5. Write a packing list
There's no two ways about it. Packing for university is stressful. You don't want to forget something important, especially if your university is at the other end of the country! This is why it's essential to make a comprehensive packing list.
The items you'll need to bring will depend on the type of accommodation you've chosen. If you're staying in self-catered accommodation, for example, you'll probably need a longer list of kitchen equipment than someone staying in catered accommodation.
It's worth checking with your accommodation provider whether there are any prohibited items, such as electric blankets, fan heaters, and mini fridges.
Check out The Student Room guide to the university essentials you'll want to pack!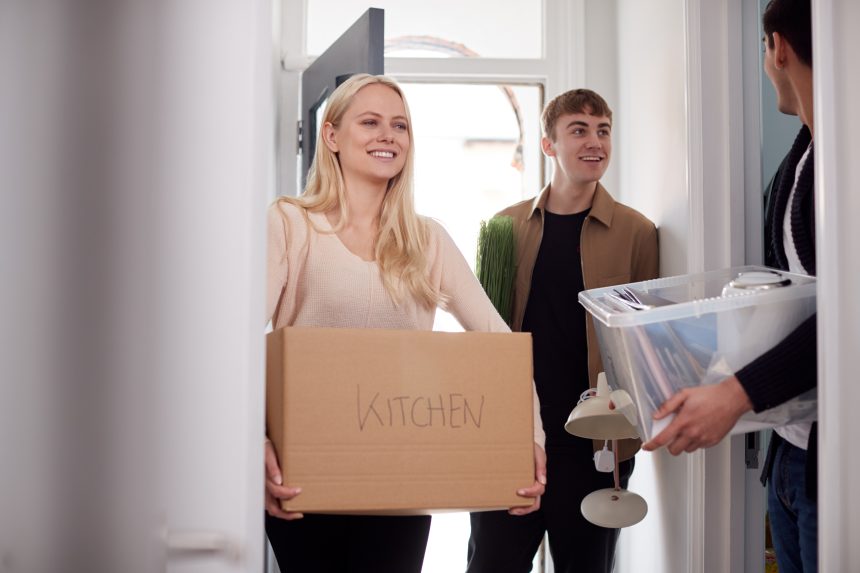 6. Medical stuff
University students are particularly susceptible to illness, so contact your GP to ensure all of your vaccinations are up to date. In particular make sure you've had the MMR and MenACWY vaccinations.
If you're currently taking any medication, it's often recommended to bring at least one extra month's supply in case of any delays when registering with your new GP.
7. Learn to cook
This one's more important if you're self-catered. Although the odd takeaway is fine, relying on ready meals and takeaways too often will be costly to both your wallet and your health. Having four or five go-to nutritious meals that can be whipped up in no time will certainly make your life easier. So make the most of your time at home and ask family and friends to teach you their favourite recipes!
Also check out websites such as BBC Good Food and The Student Food Project for simple and budget-friendly student recipes!
8. Pre-reading
Pre-reading is probably the last thing you'll want to think about after having just finished your A level exams. However, many universities release reading lists prior to the beginning of term. It's worth taking a look to get an idea of the topics you're going to cover and perhaps do a bit of light reading to get a head start on the course contents.
Don't feel pressured, however, to read every text or to buy every book on the list. Textbooks can be very expensive. You may be able to buy them second-hand once you're at university or borrow them from your university library.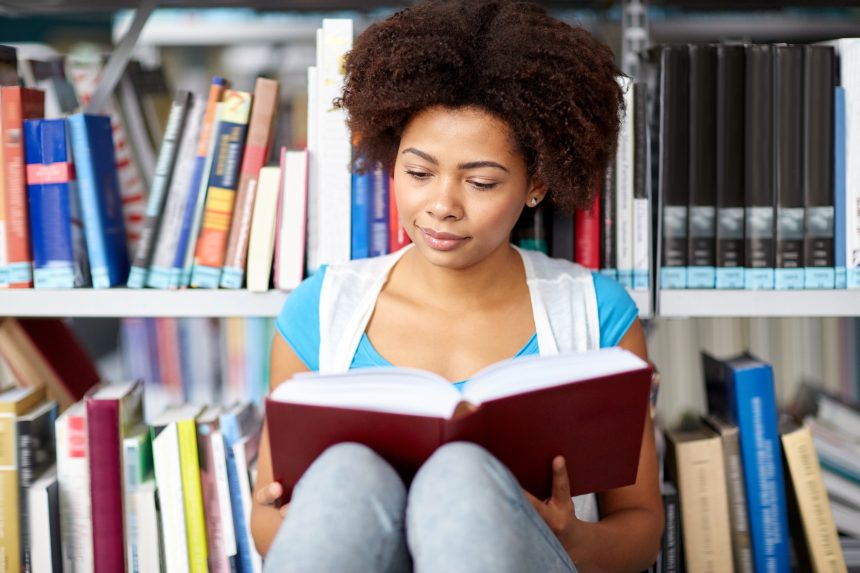 ---
Moving to university is an exciting yet nerve-wracking time. Getting organised early will help you better navigate the transition and minimise unnecessary stress along the way. University is a new chapter in your life, so embrace the adventure that lies ahead!
When your child leaves for university, multiple concerns may compete for your attention, from how they'll cope with leaving home and finding independence, to how you'll transport all their belongings on move-in day.
One of the biggest stressors for families is the cost of university: 82% of students surveyed by Save The Student reported worrying about money. Factors such as the pandemic and the rising cost of living have, unsurprisingly, made this issue even more pressing for families.
Money anxiety can take a serious toll on a student's wellbeing, mental health, and academic performance. More than half of students who had considered dropping out of their studies cited money difficulties as the reason. As a parent, this can be troubling and the prospect of supporting your child through university may feel like an insurmountable task.
If you're concerned about how you'll help finance your child's further education, don't panic. In this article, we'll outline all the ways in which your child can access financial support to help them fund university. Looking into these options now will put you and your child in good stead going forward.
---
Student loans
Most families rely on student loans as guaranteed income during university. Understanding what your child is entitled to is key to getting your finances in order. Once you know what is provided, you can focus on the costs you are expected to cover, which goes a long way towards ensuring you can afford to pay them.
How do student loans work?
There are two parts to the student loan: the Tuition Fee Loan and the Maintenance Loan.
Tuition Fee Loan – this covers the cost of the university course, i.e. how much the university itself charges for a place on the course
Maintenance Loan – this loan helps cover the costs of living, such as rent, utilities, and groceries
Although both contribute to your child's overall student loan and are paid back in the same way, the two types work differently.
Any UK student is eligible for a full Tuition Fee Loan. This is paid directly to the university by the government; your child never sees this money. The Tuition Fee Loan available to your child depends solely on the cost of their course (maximum £9,250 a year).
The Maintenance Loan, on the other hand, is means-tested: it depends on your household income. The money is paid in three instalments throughout the academic year and goes directly into your child's nominated bank account.
Tip: The Maintenance Loan is intended to cover the full academic year, including the summer holidays. Whatever your child's total budget for the year, make sure they remember to hold some back for the summer months!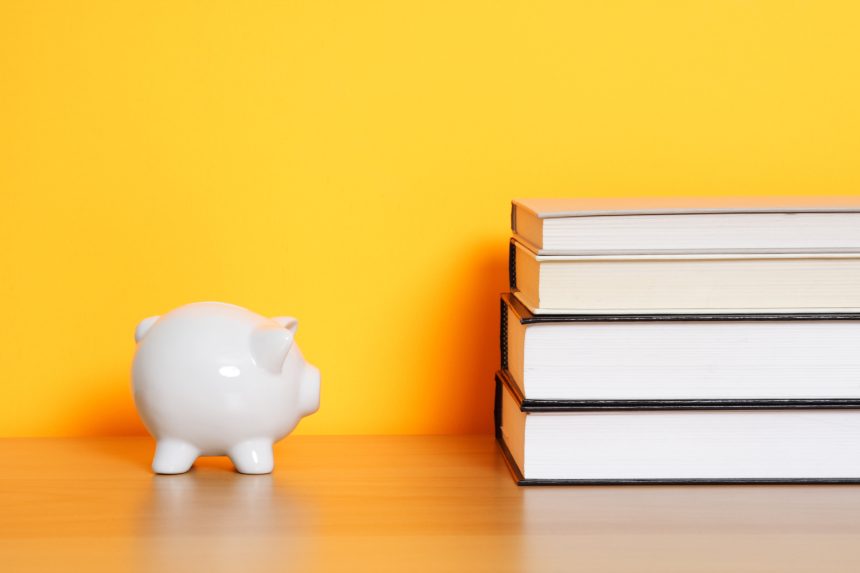 Your child must reapply for student finance each year of their studies. This allows you to note any changes to your household income in the last full tax year. Additionally, if your household income has changed drastically, you can ask the student loan company to reassess you.
What are parents expected to contribute?
Although the government never explicitly states that parents are expected to support their children financially, the way student loans work indicates the need for parental contributions.
Your child's eligibility for the Maintenance Loan depends on your household income. If your child is starting their degree this year, the higher your household earnings above £25,000, the smaller the Maintenance Loan. It is up to you and your child to pay for any additional living costs. You can use this handy parental contribution calculator to see how much you'll be expected to cover.
Unfortunately, many households aren't in a position to make up this deficit. According to a 2022 survey by Save The Student, students receive an average of £149.80 per month from their parents, whereas the average Maintenance Loan falls short of covering all living expenses by £439 each month, leaving students to make up the remaining £289.20 a month.
While the data show that the government's model for parental contributions is unrealistic, it's a good place to start when working out how much your child's education may cost you. Calculate your expected contribution, decide how much you're comfortable with paying yourself, then work with your child to find ways to cover the remainder.
What is the Disabled Students' Allowance?
If your child has a disability, including mental health problems, learning difficulties, and chronic conditions, they can apply for the Disabled Students' Allowance (DSA).
This is a fund to help with the study-related costs of ongoing health difficulties. It may include additional support such as mentoring or specialist equipment. Like the Tuition Fee Loan, it is assessed based on your child's individual needs and not on your household income. Unlike the other loans, your child does not need to repay their DSA.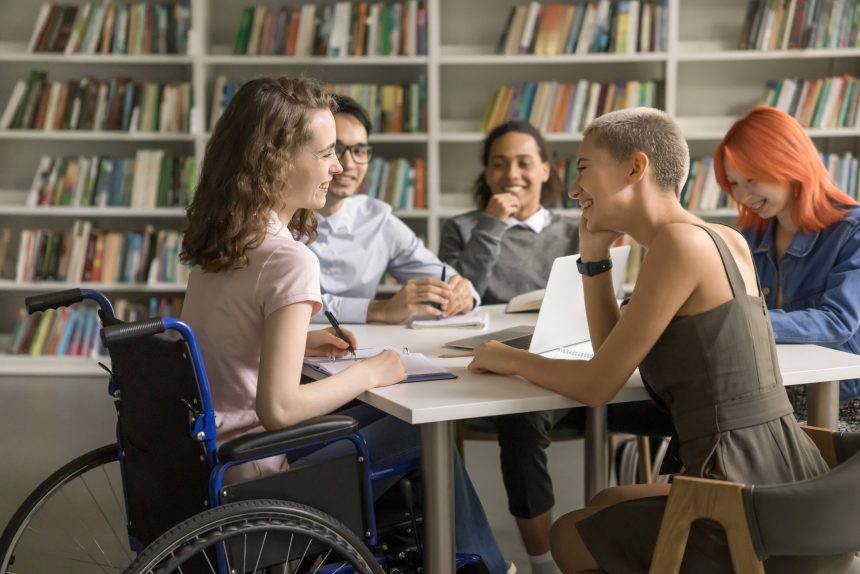 Tips for navigating Student Finance
Use sites and resources like the government guide, UCAS, and Save The Student to research how student finance works. Note that there are differences depending on whether you live in England, Scotland, Wales, or Northern Ireland.
Check which repayment plan your child is on. This determines how much they are eligible for in the first place.
Calculate your expected parental contribution and how much of this you can afford to pay. Then start saving and adjusting your spending habits accordingly.
Apply for student finance as early as possible. This gives you time to start planning your finances and to deal with any problems, should they arise.
Additional support
Grants, bursaries, and scholarships
Student loans get a lot of attention, but they are by no means the only help with university costs. Bursaries, grants, scholarships, and hardship funds all provide extra money to students in need. Moreover, unlike loans, they don't need to be paid back.
These funds come with eligibility criteria or depend on your child's course and university. As a result, many don't know what support is available or assume they won't qualify for it: 42% of students reported not feeling sufficiently informed of the funding options available to them. There's no single organisation that offers these grants, making research a bit more tricky.
The lack of awareness about grants, bursaries, and scholarships means many of these funds are undersubscribed, increasing your child's chances of making a successful application.
How do grants, bursaries, and scholarships work?
These terms are often used interchangeably so their rules and logistics will vary. You'll need to consult the terms of each specific fund to find out how they're awarded and who can apply.
Generally speaking, scholarships are awarded to students for some sort of achievement, like sport, music, or academics, though there are some scholarships for financial need or personal circumstances.
Grants and bursaries are usually given for financial need or to help students from underrepresented or disadvantaged groups. Some are awarded for incredibly niche things, such as living in a specific area or wanting to pursue a certain career – so even if you don't think your child qualifies for any, it's always worth checking!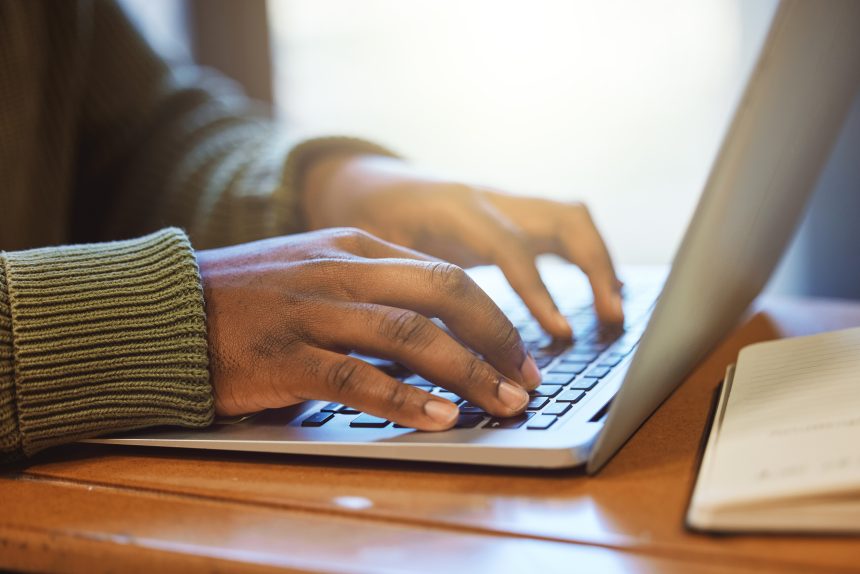 Some universities offer means-tested bursaries that use student finance data to assess students. The university will receive the information from the student loans company, so eligible students can receive the bursary automatically. Others will require students to apply directly, usually with a form that includes details of your household income or other evidence of their eligibility.
It's a common preconception that these financial aids come with strings attached. This is sometimes true – you can expect music or sports scholarships to come with an expectation that your child performs for the university, for instance – but many are awarded with little to no obligation from the recipient.
How do you find grants, bursaries, and scholarships?
Plenty of different organisations offer financial assistance for students, from universities and subject departments to local charities or businesses.
Once you know which university your child is going to, check for any bursaries they offer. You can find these by going through the university's website, usually under a 'financial support' section, or by searching "[university] bursary" in your browser. Similarly, you can search online for grants dedicated to the subject or career your child is pursuing. Local grants may also be available for your child, such as from local charities or businesses. To find these, you could contact your local council, or search for "student grants in [your county]".
Otherwise, grants pop up all over the place. It can be hard to know where to start. To guide your search, we've linked some databases and sites below that have compiled lists of available grants:
Hardship funds
Most universities and colleges have hardship funds, which provide money to students experiencing financial hardship. They are usually viewed as 'emergency funds' to be used by those in unexpected circumstances or dire straits.
Universities will have their own requirements, but there is typically an expectation that your child has applied for all other grants available, including taking the maximum Maintenance Loan available to them (i.e. the maximum amount offered based on your household income). Your child will need to provide details of their finances, including a demonstration that they have managed them responsibly.
Their application will be considered by a committee – the money isn't guaranteed, and the exact amount is up to their discretion.
Designed for emergencies, hardship funds are generally available to all students, not just those in the lowest household income bracket. You'll need to check with your child's university to find out more about the exact rules and procedures.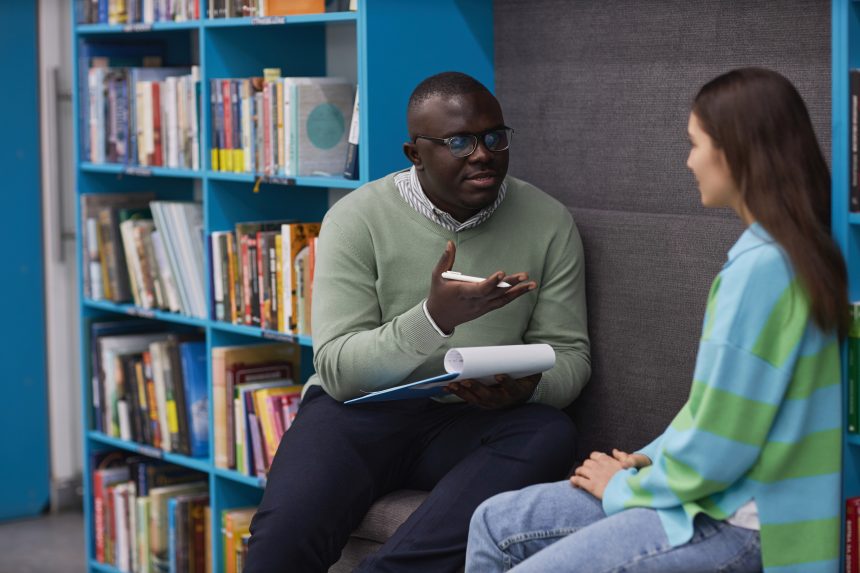 Financial advice
Universities, colleges, and student unions offer services for students outside of academic life. From careers events to counselling, these help students make the most of their university career and be confident in their transition into adulthood.
Encourage your child to seek out and access any financial advice or coaching offered by their university. This could be in the form of one-to-one sessions with an advisor, or attending a webinar on budgeting.
Doing so will give them the relevant skills and tools necessary to manage their money wisely and prepare them for any financial problems they may encounter in the future.
Student benefits
It is a truth universally acknowledged that students are strapped for cash. To help ease the load, banks and businesses offer benefits and discounts specifically for students. Those small percentages off and interest-free overdrafts can go a long way when money is tight.
Student bank accounts
All of the main high street banks offer student bank accounts. These work like your usual current account, but come with added perks such as freebies or interest-free overdrafts. Banks are always looking for ways to reel in new students with the hopes of making them customers for life, meaning the benefits can be quite impressive.
Always do your research to bag the best deal: sites like MoneySavingExpert and Save The Student offer comparisons and explain how these accounts work.
Most banks allow students to apply for a student account as soon as you have proof of acceptance to a further education course, giving you and your child plenty of time to find the right one for them. Support your child during the process of finding a student account, so they know what to look for and how they work.
The interest-free overdraft is an excellent buffer for students. With their main income arriving in the form of student loan payments only three times a year, there may be times when their bank balance is running low with no money on the horizon; the overdraft provides the necessary cash flow until the next big payment. However, it is a loan, not a grant, and must be paid back eventually. Additionally, overborrowing on multiple accounts can hurt their credit score.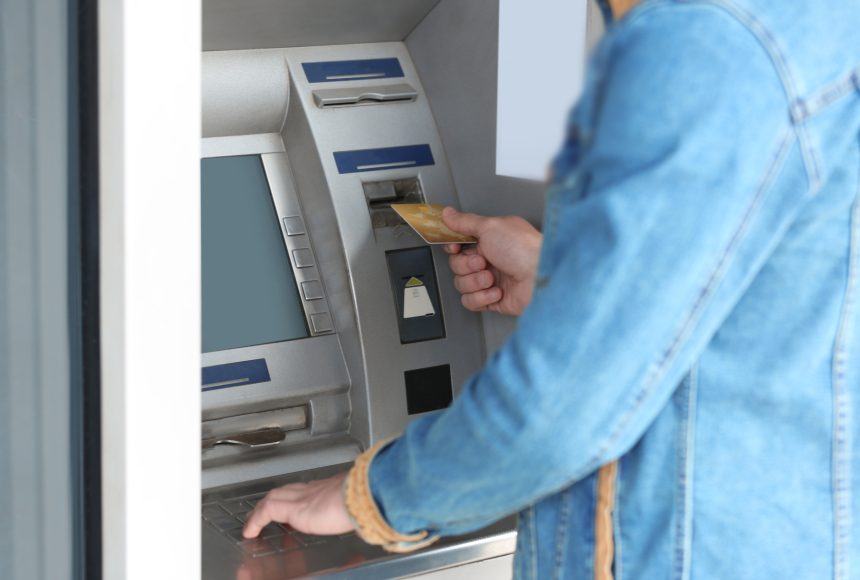 Once your child graduates, they should transfer to a graduate account. These offer similar perks as student accounts, giving students time to repay their overdraft once they have a steady income. Top graduate accounts reduce the available overdraft limit yearly, easing students into financial independence.
Students can have multiple current and savings accounts (but always read the small print!). This can help divide funds between money for rent and bills, and money for everyday spending. Any excess should be put aside in a high-interest savings account.
Tip: If your child receives more money than they think they'll need to spend over the year, encourage them to put it into a high-interest savings account right away. This will reduce the urge to overspend and make the money work for them, accruing interest over time.
Student discounts
Students can get money off or receive exclusive offers from many retailers, from fashion to food to tech. All your child needs is a valid student ID. They should also sign up for sites like UNiDAYS and Student Beans, which work with massive brands like ASOS and HP to bring great discounts to students.
Be on the lookout for student discounts for travel and transportation. For instance, Oyster offers a Student Oyster Photocard for discounted travel around London, and a 16-24 railcard gives your child ⅓ off all train fares (Santander offers a four-year railcard for free as part of their student account!). Making the most of these will help your child when it comes to travelling home for the holidays.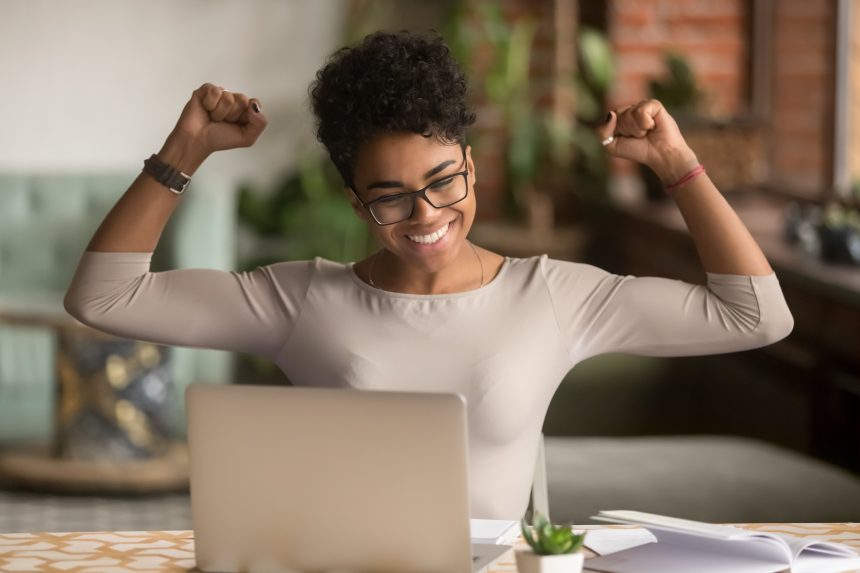 Learning how to budget
Parents often find that once their child has left for university, they end up spending more on their child than ever before. Both you and your child should set a clear budget to help you navigate this change, giving you confidence about your finances and making your money stretch further.
Together, you and your child should come up with a budget plan that you are both happy with. A basic budget should include money set aside for utilities and bills, rent, groceries, and – if possible – savings.
Introduce your child to apps and digital banking tools that help with budgeting and saving; this includes services like spending alerts or auto-saving, where your bank puts a little aside into a savings account automatically. Some banks offer these on their own mobile apps. Otherwise, you can find apps specifically for this purpose.
Talking about money
People find it difficult to talk about money, but avoiding the subject makes it harder to stretch the pennies. If you are in a position to support your child financially, be upfront about how much you are willing to contribute and if it comes with any caveats (e.g. your money should only be spent on food, transport, or rent).
Check in with your child about ideas such as banking and budgeting. Being honest about your own finances and bringing them onboard with your own experiences is a great teaching tool at your disposal. If you want more help talking to your child about money, there are loads of great resources online. Money Helper is one such resource.
---
Financing the transition to university is a daunting prospect, but it's not one you have to face alone. There are plenty of organisations and funds you can call on for financial advice and support.
If you submitted your UCAS application by 25th January 2023, you should have heard back from the universities you applied to. Hopefully, it's good news and you received the offers you were looking for. If you were unsuccessful, however, and didn't get any offers, don't despair. It may not seem like it, but there are still plenty of options available for you to consider.
---
1. Ask for feedback
Admissions staff will read through countless student applications, so try not to take rejections too personally. There could be any number of reasons why your application was unsuccessful, so your first port of call could be to contact the universities you applied to to ask for feedback.
Although they are not required to give you a reason, it's always worth asking, and any feedback received will be valuable.
2. Appeal a university's decision
If you feel that a university has not fairly considered your application, then it may be possible to appeal their decision. However, appealing shouldn't be taken lightly and you need to think carefully before doing this. The process can be complex and universities will usually only consider appeals in the following exceptional circumstances:
The university has not adhered to its admission policy
New information in support of your application has emerged which may have affected the initial decision, had it been available at the time the decision was made
There is evidence of bias or prejudice in the decision-making process
The appeal is made directly to the university in question. Each university will have its own applicant appeal procedure which can be found on their website or by contacting the admissions team.
It's worth noting that appeals must be submitted within a specific time frame determined by the university.
3. Find a course through UCAS Extra
If you applied to five courses in your original UCAS application* and you aren't holding any offers, then you can apply to further courses using UCAS Extra. This runs from 23rd February to 4th July, and is essentially another opportunity for you to get a university offer.
Although there is no limit to the number of choices you can make using UCAS Extra before the deadline, you can only apply to one course at a time, so think carefully about the course you're applying for.
If you accept an offer, you won't be able to make any more applications in UCAS Extra. If you decline an offer, or you don't hear back within 21 days, you can add an alternative choice.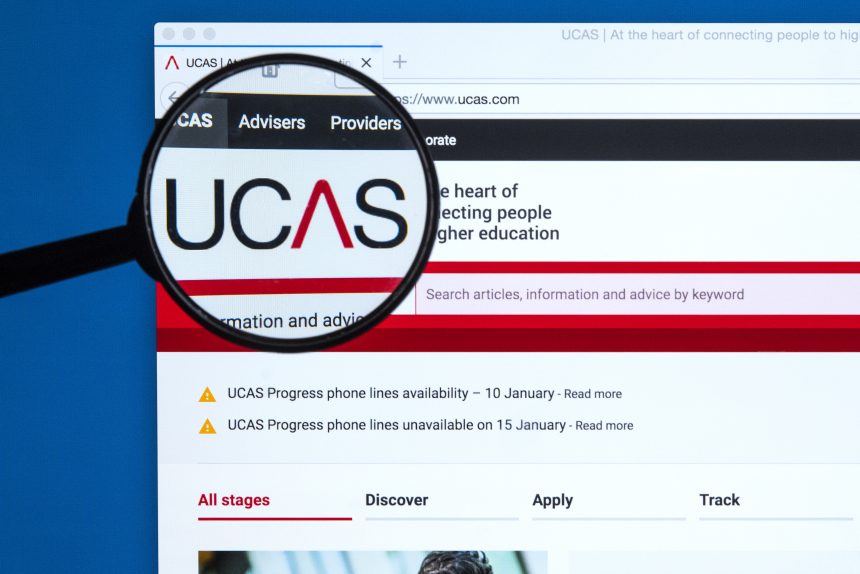 It may be helpful to reflect on why your initial application was unsuccessful.
Are your predicted grades lower than the entry requirements of the courses you applied to? You can't change any of the information you submitted in your initial application, so if you feel that it doesn't reflect your true potential, UCAS Extra may not be the best option for you.
The same goes if you're considering applying for a different subject. How relevant is your personal statement to the new choice of course? You may be able to call up the university you're applying to and offer to send them a new personal statement directly, but there are no guarantees that they'll accept this.
If you still have questions, check out these handy UCAS Extra FAQs.
*If you didn't use all five choices in your original application, there's no need to go through UCAS Extra. Simply add a further choice in the UCAS Hub before 30th June. Note that if you originally applied to a single course, you'll need to pay an additional £4.50 application fee.
4. Find a course through UCAS Clearing
If you haven't managed to secure a university place through UCAS Extra, you still have time. UCAS Clearing provides another opportunity for students to find a place on a course with vacancies.
Although Clearing is open from 5th July to 17th October, most university places become available in August with the release of A level results. It's important to note that you are only eligible for Clearing if you have paid the multiple choice application fee.
Thousands of students apply through Clearing every year. Over 66,000 students were accepted through Clearing in 2022. Don't be put off by rumours that only unpopular courses are available through Clearing − plenty of great universities offer popular courses, such as Engineering and Law, each year!
From 5th July, you can find a list of all Clearing courses with vacancies using the UCAS Clearing search tool. If you find yourself in Clearing, UCAS will also provide a customised list of courses that you're likely to be accepted on through Clearing Plus.
If you find a course that you're interested in, you'll need to contact the prospective university through their Clearing hotline to enquire about vacancies. Make sure you have your UCAS ID and unique Clearing ID number to hand.
If you're offered a place and choose to accept it, you can add this as your Clearing choice in the UCAS Hub. You're only allowed one Clearing choice at a time, so if you change your mind you will be unable to select another unless you call up the initial university and request that your place is cancelled.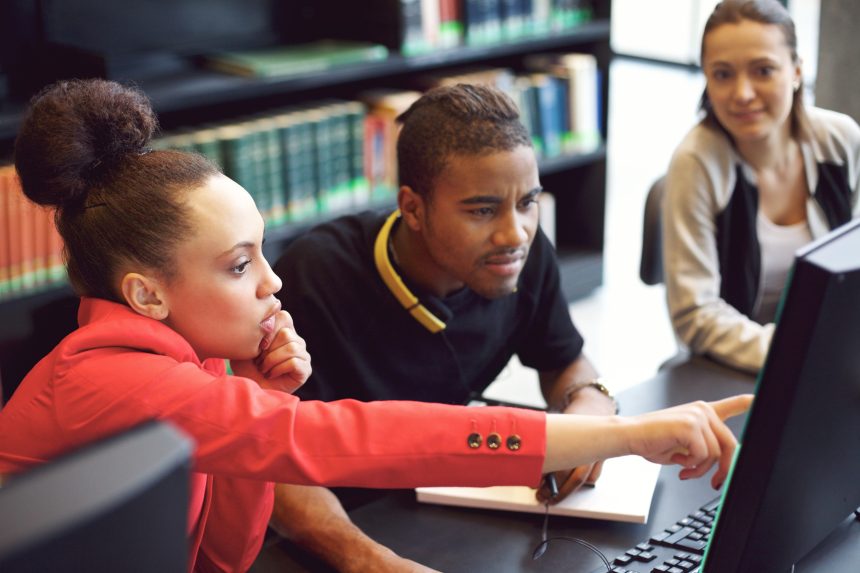 UCAS Clearing can be a stressful process. Check out our Surviving A level Results Day and Top Tips for A level Results Day blog posts to learn more about how you can best prepare for Clearing.
5. Take a gap year and reapply
If your heart is set on a particular university or course, then you may decide to take a gap year and reapply for next year's entry. This will allow you time to improve your application, as well as time to gain additional experience in your chosen field. When submitting your new application, it's important to highlight how you intend to use this time to build on your knowledge, skills, or work experience.
Remember, there's no guarantee you'll be offered a place the second time around, so make sure you have a backup plan!
6. Consider alternative pathways
If you're unsure whether the traditional university route is right for you, you may want to consider undertaking a vocational qualification, such as a higher or degree apprenticeship.
These qualifications typically involve more hands-on learning, teaching students knowledge and skills relating to specific career areas and applying them within a work-based setting. You'll be employed by a company and paid for the work you do.
Application times and methods vary. Check out the UK government's Find an apprenticeship search tool or contact the National Apprenticeship Helpdesk on 0800 015 0400 or by email for further information.
---
Which of the above options you decide to take will depend on your chosen university course. For example, students applying to medicine, veterinary medicine, veterinary science, or dentistry cannot use UCAS Extra to apply to additional medical courses. Moreover, due to their high demand, it is unlikely that these courses will be available through UCAS Clearing.
If you aren't holding any university offers, try not to panic. Remember, there are countless paths to success and a whole variety of options available to you. Use this setback to consider other opportunities, such as applying to a different university or course, taking time to travel and explore your passions, or undertaking vocational training.
Getting started on your personal statement can be daunting; it's a key part of your UCAS Undergraduate application, so it's no surprise if you're feeling the pressure.
The personal statement is an opportunity to show your passion, enthusiasm, and dedication to your subject, as well as to highlight the attributes you can bring to university life. If this isn't nerve wracking enough, you're limited to just 4,000 characters.
Whether or not you have already started your personal statement, check out our ten top tips below to help you achieve success.
---
1. Plan, plan, plan
Before you jump straight into writing, spend some time thinking about the key points you want to include:
What subject have you chosen to study and why?
Do you have any relevant skills or experiences? How are they relevant to your course?
What are your ambitions and future plans?
Do you have any other hobbies, interests, or achievements?
It may be helpful to note down your ideas using bullet points or a mindmap, which you can refer back to or add to when inspiration comes. Perhaps rank your list of skills, experiences, and achievements from most to least relevant, so that when it comes to writing, you know what to prioritise.
2. Demonstrate your enthusiasm
Admissions Tutors are looking for students who demonstrate passion, enthusiasm, and excitement for their chosen course.
Instead of using stock phrases such as "I've always had a fascination for biology", explain precisely what it is about this course that motivates you and provide relevant examples of effort and experience to support this.
For example, if you're an aspiring biologist with a fascination for natural selection, talk about an article or book you have read and refer to the concepts or ideas that particularly resonated with you.
Show how you have gone above and beyond the curriculum to develop your interests and expand your subject knowledge. Perhaps you have undertaken work experience or volunteering, or conducted an independent project. What did you learn from this experience and how did it help you to develop the skills necessary for your course?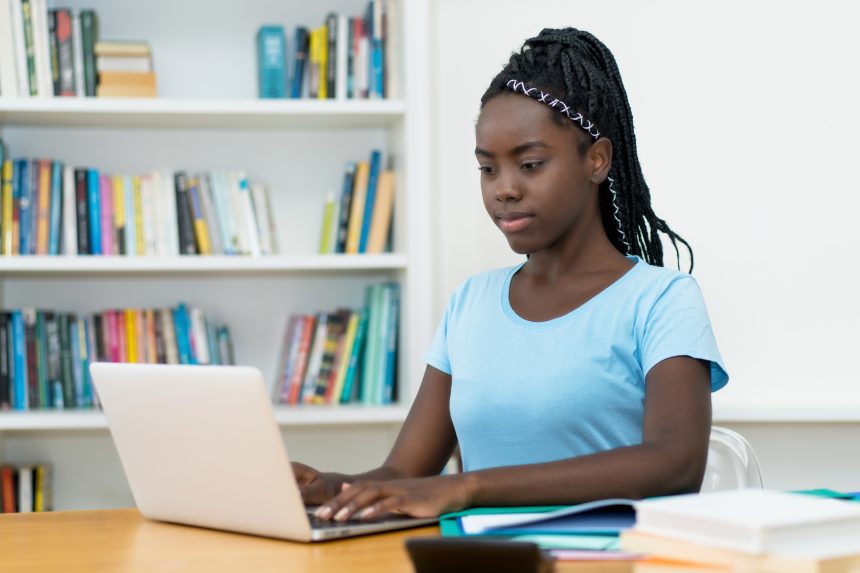 3. Don't just list experiences
Following on from the last tip, Admissions Tutors would much rather read about a few of your experiences, accomplishments, and hobbies in depth, than be presented with a long list.
Be analytical; reflect on your experiences and the insights you have gained from them. For example, what lessons did you take away from your work experience in a primary school? How did this experience shape your desire to become a teacher?
4. Be honest
Never over-exaggerate or be tempted to lie in your personal statement. For example, don't say you're fluent in a language if you only know a few basic phrases. Similarly, don't claim to have read The Selfish Gene if you haven't. The truth will come out eventually, and the last thing you'll want to be asked in an interview is to give your rendition of the book.
But equally, don't be self-critical and waste characters writing "I attempted to read the Selfish Gene but I found it too challenging." You're trying to sell yourself so remember to focus on your strengths!
5. Don't just stick to academics
Universities want to know that you're a well-rounded student who will positively contribute to university life. It's therefore important to describe relevant hobbies and extracurricular activities you enjoy, as well as any non-academic accomplishments you may have, such as the Duke of Edinburgh Award.
Select an interest/experience and clearly demonstrate the impact it had on your personal development. For example "This summer I successfully applied to be a DiscoverEU ambassador, a unique opportunity affording me the chance to travel across Europe. Not only was this experience a great chance to discover new people, cultures and lifestyles, but it also enabled me to develop my interpersonal skills, self-confidence and assertiveness."
Although they may not directly relate to your subject, wider interests demonstrate your talents and highlight transferable skills key to succeeding at university.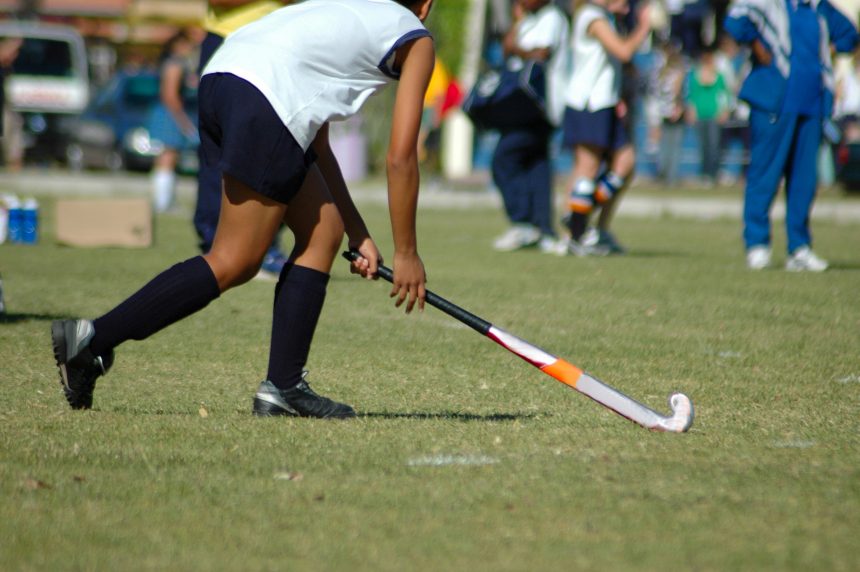 6. Avoid clichés and quotes
Make your personal statement your own. Admissions Tutors will be reading through scores of personal statements. Originality is key, so try to avoid using common phrases such as:
I have always had a passion for…
Since I was a child, I have always been interested in…
I have always dreamed about a career in…
Reflecting on my educational experiences…
I am applying for this course because…
Academically, I have always…
Equally, don't use quotations unless they're particularly relevant and can be used in a way which enhances your story. Personal statements are supposed to be 'personal' and by overusing quotations, you risk losing your own voice.
7. Mention personal circumstances
It's important to briefly mention any extenuating circumstances which may impact, or have already impacted, your academic performance, for example serious illness, bereavement, caring responsibilities, or financial hardship. How did they affect you and your ability to study?
Additionally, extra information regarding your personal circumstances will be required if you are an international student, a mature student, or are applying for deferred entry. For more information, check out PMT's Personal Statement Advice Page.
8. Draft, re-draft, and re-draft again!
You (probably) aren't going to write a perfect personal statement the first time around − hats off to you if you can! Initially, write down everything you want to say without worrying too much about the character count. From there on, you can begin to cut-out the less important stuff.
Take your time; it could take five or more re-drafts before you reach perfection. It may be helpful to wait a few days before reading through your final version with fresh eyes.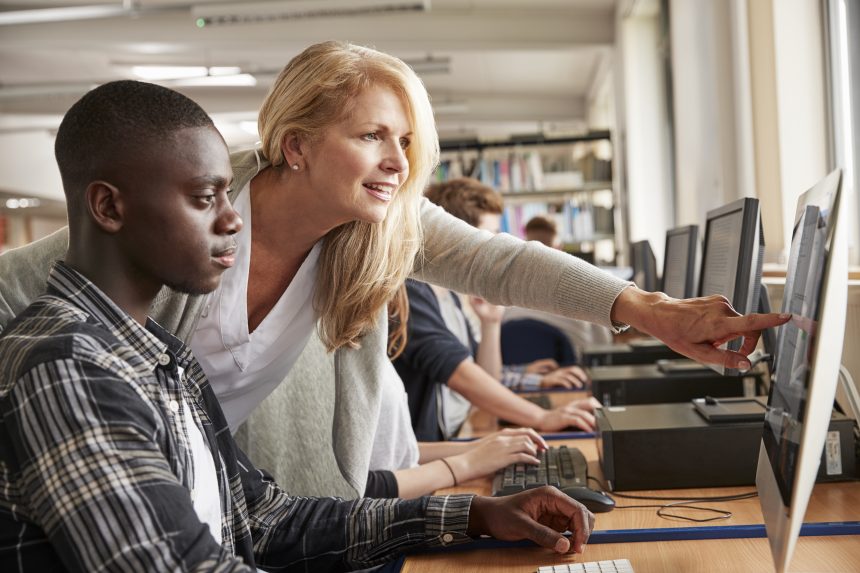 9. Proofread
Get someone else, or a few people, to proofread the final draft of your personal statement. Perhaps ask a family member, teacher, or friend. The more feedback you receive, the better your final version is likely to be. Of course, there is a fine balance between asking enough people and asking too many − and only implement feedback you believe to be beneficial in improving your statement.
Spelling and grammar do matter. It may be helpful to use tools such as Microsoft Word's free Read Aloud function to help you spot mistakes which are easily missed by eye.
10. Use the UCAS form 
Your personal statement is limited to either 4,000 characters or 47 lines of 95 characters, including spaces. The character or line count on programs such as Microsoft Word may not completely align with those of the online UCAS form, so don't be tempted to leave to the last minute pasting the final version of your statement into the form.
If entering your personal statement draft into the UCAS form is too anxiety-inducing, test out Studential's personal statement length checker − however, note that the results may differ slightly from that of the final UCAS application.
---
If you take anything away from reading this blog post, then remember that the personal statement is your chance to sell yourself and convince an Admissions Tutor that you are the right person for their course. Demonstrate your enthusiasm, be honest about your experiences, and highlight the skills and attributes you possess that will make you a successful student.
There are tonnes of great STEM extracurricular opportunities you can get stuck into, both locally and nationally.
Getting involved in schemes such as research placements, mentoring, and project awards gives you a chance to work out which areas of STEM may interest you the most, gain skills to help you in a STEM career, and meet new, like-minded people!
These experiences will also look great on your STEM personal statement!
We've compiled a list of different opportunities to boost your STEM personal statement, along with handy links and information about what each programme is like. They can all fit in alongside your studies and other priorities!
---
1. Youth STEMM Awards
You can register to work towards a Bronze (45 hours), Silver (90 hours), or Gold (150 hours) Youth STEMM Award.
You make up the hours by logging time spent participating in extracurricular activities involving science, technology, engineering, maths, or medicine (STEMM).
Activities can be carried out at school, online, or at home and can involve trips, visits, and after school clubs. Almost anything counts, including projects and work experience, so long as they are over and above normal lessons (and homework).
When you reach the hours, you will receive a medal and certificate. You also get a downloadable personalised e-portfolio capturing all the activities undertaken during the course of the Award.
You can sign up as an individual award taker (if your school doesn't offer the scheme). Register your interest here!
2. Nuffield Research Placements
Nuffield offers UK-based Year 12 students a 4-6 week supervised research placement relating to an area of science, quantitative social science, computing, technology, engineering or maths.
As part of the programme, you can be eligible for a £200 bursary to help you participate and pay for travel costs.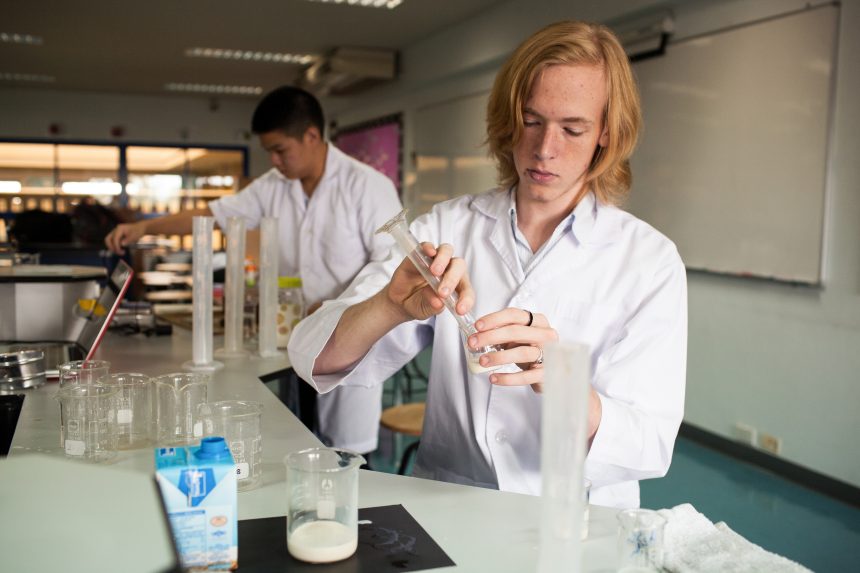 3. STEMETTES
The STEMETTES scheme is free to sign up to and offers you the chance to be matched with a mentor within a STEM field.
It provides you with work experience, access to industry events, and the chance to meet other like-minded young women interested in pursuing a career in STEM.
4. 1000 Girls 1000 Futures
The New York Academy of Sciences offer a free mentorship programme for girls aged 13-17.
The experience matches you with a mentor in a relevant STEM field and offers you the chance to complete modules in career preparation and understanding your strengths and interests.
You'll also get to network with other young women interested in STEM.
5. Bright Green Future
Bright Green Future is a scheme organised by the Centre for Sustainable Energy. It is an environmental training scheme for young people aged 14-19 who want to create a more sustainable future for our planet.
You get involved in a work placement and summer school, as well as training opportunities.
Applications for the year-long scheme open each year in April.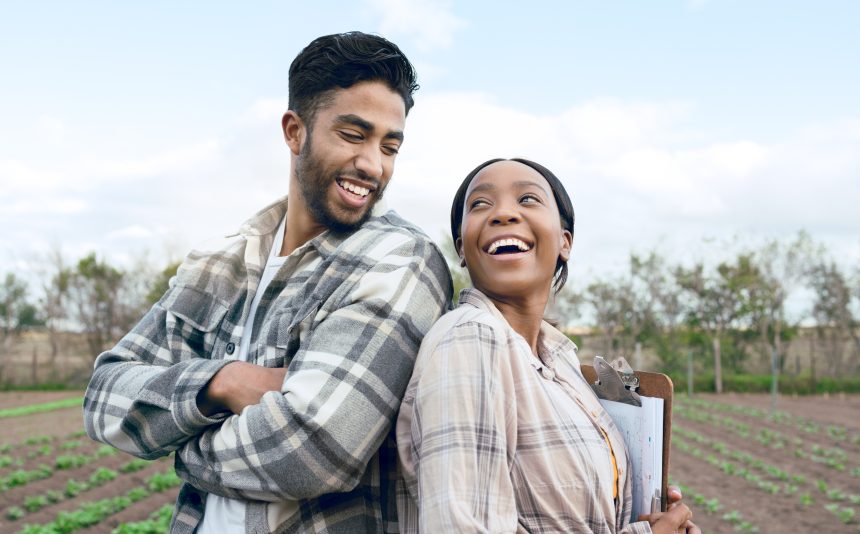 6. CREST Awards
The CREST Award scheme helps school students engage with STEM beyond the classroom. Work on your own project, and achieve one of their Bronze, Silver or Gold Awards.
You may be involved through your school. If your school currently doesn't offer the scheme, ask your science teacher if they'd be interested in running it for you and your classmates.
7. The Big Bang Fair
The Big Bang UK Young Scientists & Engineers Fair is the largest celebration of science, technology, engineering and maths for young people in the UK.
They offer the chance for students aged 11-19 to submit a project into their STEM competition, with the opportunity to present at the event and potentially win big prizes!
8. NYAS' Junior Academy
The New York Academy of Sciences' youth scheme allows you to connect with other young people interested in STEM from across the globe, and gives you the chance to participate in competitions sponsored by big companies and organisations.
Applications for the scheme open twice a year.
---
None of these take your fancy?
There'll also be plenty of opportunities local to you – try asking your teachers or searching the internet to see if there's anything close to you that you could get involved with.
Keep an eye on our monthly Students' newsletter for more opportunities popping up throughout the year.
If arts and humanities are more your thing, check out our How to Boost your Personal Statement for Arts & Humanities article for specific opportunities.