The start of a new school year is an exciting time, but for many children and young people, returning to school after a long break can be stressful. With the start of the academic year comes a host of new routines, challenges, and anxieties.
Some students are more prone to back-to-school anxiety than others, particularly if they're moving to a new school or have an exam ridden year ahead.
It's normal for parents to feel anxious too. You'll need to support your child in their new environment and adapt to a new schedule.
Here, we'll provide some useful tips to help you tackle your child's back-to-school anxiety.
---
Signs of back-to-school anxiety
But first, how can you tell if your child is suffering from back-to-school anxiety? Whilst young people may express anxiety in different ways, here are some general symptoms to look out for in the weeks leading up to the beginning of term:
Mood swings
Changes in behaviour (e.g. becoming withdrawn or hyperactive)
Loss of interest in activities they usually enjoy
Changes in sleep patterns (e.g. over-sleeping or having trouble falling asleep)
Changes in appetite
Physical symptoms (e.g. stomach aches, headaches, nausea)
Excessive worrying and seeking of reassurance
Listing reasons why they can't or don't want to return to school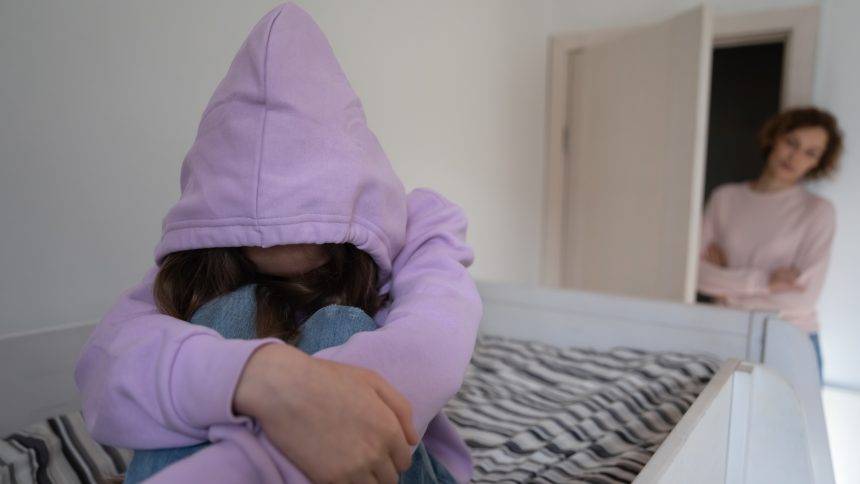 Tackling back-to-school anxiety
If you think your child is suffering from back-to-school anxiety, it can be difficult to know how best to support them. As a parent, there are a number of things you can do to help ease their worries.
1. Talk to your child
You can't help your child if you don't fully understand how they're feeling. Sit down with them and encourage them to share their concerns.
Are they worried about something in particular (e.g. starting a new class, making new friends, or exam pressures) or are they suffering from a more generalised anxiety? Reassure your child that back-to-school anxiety is common, but equally acknowledge their emotions.
Together, talk through different scenarios and come up with ways of dealing with them. For example, if they're worried about upcoming exams, discuss the steps they can take to ensure that they are prepared and keep on top of their work from the beginning of term. If they're concerned they won't make friends, help them come up with conversation starters to get talking.
Encourage them to spot negative thinking patterns and explore ways in which they can deal with them. Are their thoughts realistic or are they catastrophising? Help them to reframe their thoughts. For example, in response to "I'm going to fail my GCSEs", you could say "You've done well in exams before and with hard work, there's no reason why you shouldn't succeed".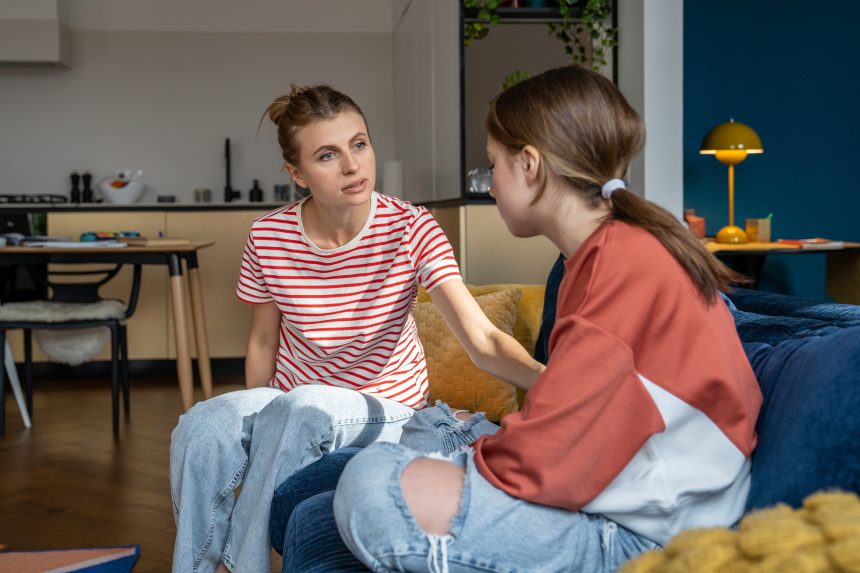 2. Model healthy ways of dealing with anxiety
Think carefully about the type of behaviour you're modelling for your child. If you're stressing about all of the things that need to be done before the new term begins, then it's no surprise if your child starts displaying signs of school-related anxiety.
Be aware of the language you use around your child and, although it can be difficult, try to use more positive self-talk.
3. Get in a routine
A couple of weeks before the start of term, try to reinstate school routines. Regular routines often go out of the window during the holidays, so re-establishing them now will ease both your and your child's transition from 'summer holiday mode' to term-time routine.
Encourage your child to head to bed earlier and at the same time each night. Similarly, wake them up at the same time every morning and try to create a more structured meal schedule.
4. Prepare for the start of school
Your child will feel more confident returning to school if they feel prepared.
A few days before the start of term, help them to organise their school uniform, school bag, and pencil case. There's nothing worse than last-minute rummaging around the house for a calculator or pencils! Or, finding out that their school uniform no longer fits!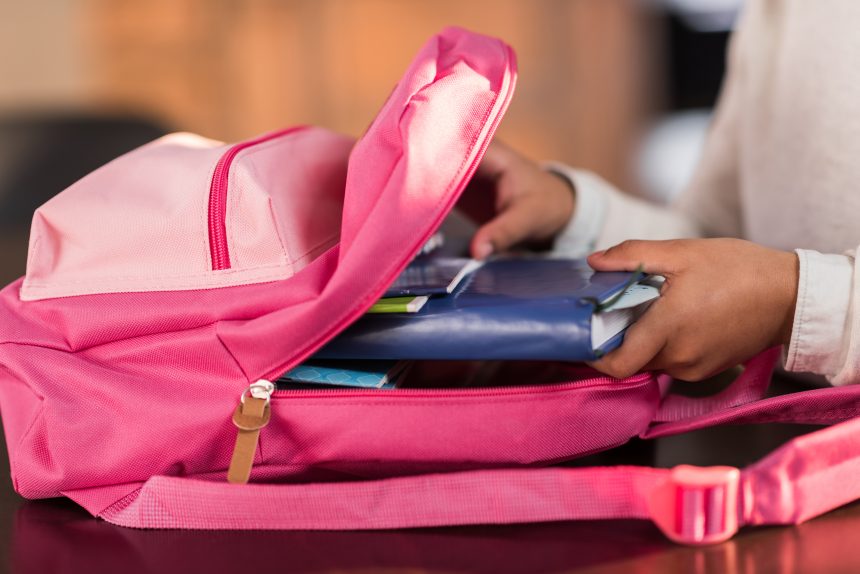 If they have summer school work to complete, now's the time to do so. If they're going into Year 11 or 13, encouraging them to briefly read over last year's notes may help them get back into the swing of studying. If you think they would benefit from more structured support then our GCSE and A Level Refresher courses are a great way to get ahead with the new school year.
5. Catch up with friends
Encourage your child to meet up and reconnect with friends before heading back to school. Your child may be so focused on their worries that they forget the positive aspects of school life. Meeting up with friends enables them to make plans and get excited about the term ahead.
Their friends may also be feeling a similar way and meeting up will provide them with an opportunity to talk through any worries they may have with others in the same boat. There's only so much you, as a parent, can say to alleviate your child's worries, and you might be surprised how beneficial a chat with their friends can be.
This block is currently empty. Please add some content.
---
As the new school year approaches, it's normal for your child to experience some back-to-school anxiety. By recognising the signs of anxiety, engaging in open conversations, modelling healthy coping mechanisms, and gradually re-establishing routines, you lay the foundation for a smoother transition.
If you're concerned that your child's back-to-school anxiety is severely impacting their day-to-day life, then let someone know. You can reach out to their school who can provide additional advice and support. You may also want to seek help from your child's GP.
When your child leaves for university, multiple concerns may compete for your attention, from how they'll cope with leaving home and finding independence, to how you'll transport all their belongings on move-in day.
One of the biggest stressors for families is the cost of university: 82% of students surveyed by Save The Student reported worrying about money. Factors such as the pandemic and the rising cost of living have, unsurprisingly, made this issue even more pressing for families.
Money anxiety can take a serious toll on a student's wellbeing, mental health, and academic performance. More than half of students who had considered dropping out of their studies cited money difficulties as the reason. As a parent, this can be troubling and the prospect of supporting your child through university may feel like an insurmountable task.
If you're concerned about how you'll help finance your child's further education, don't panic. In this article, we'll outline all the ways in which your child can access financial support to help them fund university. Looking into these options now will put you and your child in good stead going forward.
---
Student loans
Most families rely on student loans as guaranteed income during university. Understanding what your child is entitled to is key to getting your finances in order. Once you know what is provided, you can focus on the costs you are expected to cover, which goes a long way towards ensuring you can afford to pay them.
How do student loans work?
There are two parts to the student loan: the Tuition Fee Loan and the Maintenance Loan.
Tuition Fee Loan – this covers the cost of the university course, i.e. how much the university itself charges for a place on the course
Maintenance Loan – this loan helps cover the costs of living, such as rent, utilities, and groceries
Although both contribute to your child's overall student loan and are paid back in the same way, the two types work differently.
Any UK student is eligible for a full Tuition Fee Loan. This is paid directly to the university by the government; your child never sees this money. The Tuition Fee Loan available to your child depends solely on the cost of their course (maximum £9,250 a year).
The Maintenance Loan, on the other hand, is means-tested: it depends on your household income. The money is paid in three instalments throughout the academic year and goes directly into your child's nominated bank account.
Tip: The Maintenance Loan is intended to cover the full academic year, including the summer holidays. Whatever your child's total budget for the year, make sure they remember to hold some back for the summer months!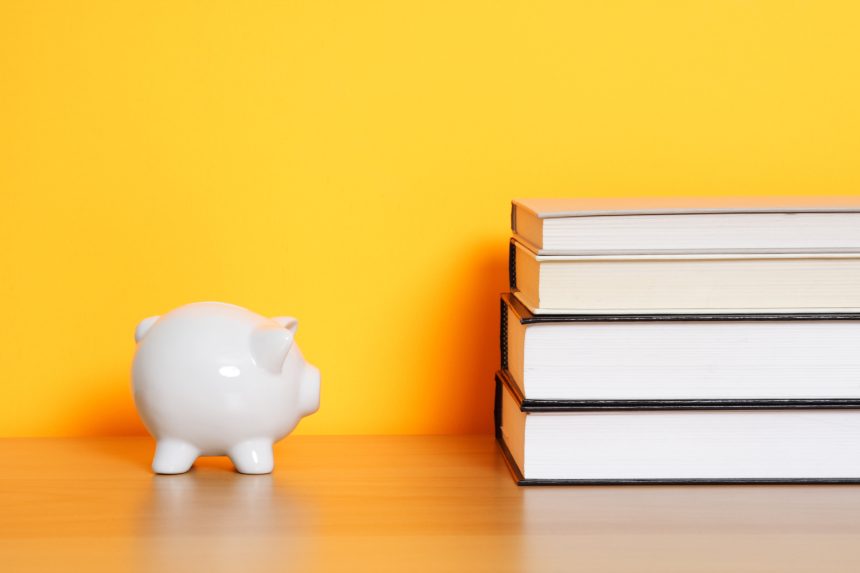 Your child must reapply for student finance each year of their studies. This allows you to note any changes to your household income in the last full tax year. Additionally, if your household income has changed drastically, you can ask the student loan company to reassess you.
What are parents expected to contribute?
Although the government never explicitly states that parents are expected to support their children financially, the way student loans work indicates the need for parental contributions.
Your child's eligibility for the Maintenance Loan depends on your household income. If your child is starting their degree this year, the higher your household earnings above £25,000, the smaller the Maintenance Loan. It is up to you and your child to pay for any additional living costs. You can use this handy parental contribution calculator to see how much you'll be expected to cover.
Unfortunately, many households aren't in a position to make up this deficit. According to a 2022 survey by Save The Student, students receive an average of £149.80 per month from their parents, whereas the average Maintenance Loan falls short of covering all living expenses by £439 each month, leaving students to make up the remaining £289.20 a month.
While the data show that the government's model for parental contributions is unrealistic, it's a good place to start when working out how much your child's education may cost you. Calculate your expected contribution, decide how much you're comfortable with paying yourself, then work with your child to find ways to cover the remainder.
What is the Disabled Students' Allowance?
If your child has a disability, including mental health problems, learning difficulties, and chronic conditions, they can apply for the Disabled Students' Allowance (DSA).
This is a fund to help with the study-related costs of ongoing health difficulties. It may include additional support such as mentoring or specialist equipment. Like the Tuition Fee Loan, it is assessed based on your child's individual needs and not on your household income. Unlike the other loans, your child does not need to repay their DSA.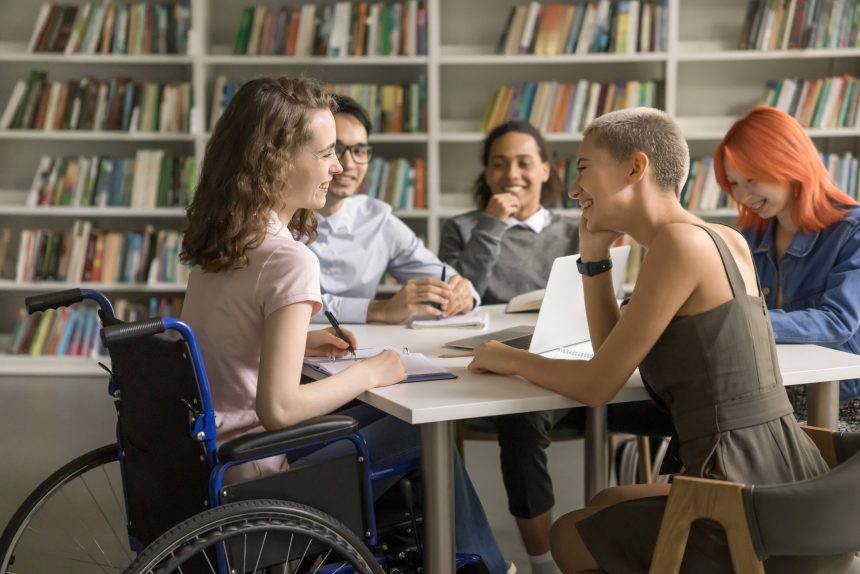 Tips for navigating Student Finance
Use sites and resources like the government guide, UCAS, and Save The Student to research how student finance works. Note that there are differences depending on whether you live in England, Scotland, Wales, or Northern Ireland.
Check which repayment plan your child is on. This determines how much they are eligible for in the first place.
Calculate your expected parental contribution and how much of this you can afford to pay. Then start saving and adjusting your spending habits accordingly.
Apply for student finance as early as possible. This gives you time to start planning your finances and to deal with any problems, should they arise.
Additional support
Grants, bursaries, and scholarships
Student loans get a lot of attention, but they are by no means the only help with university costs. Bursaries, grants, scholarships, and hardship funds all provide extra money to students in need. Moreover, unlike loans, they don't need to be paid back.
These funds come with eligibility criteria or depend on your child's course and university. As a result, many don't know what support is available or assume they won't qualify for it: 42% of students reported not feeling sufficiently informed of the funding options available to them. There's no single organisation that offers these grants, making research a bit more tricky.
The lack of awareness about grants, bursaries, and scholarships means many of these funds are undersubscribed, increasing your child's chances of making a successful application.
How do grants, bursaries, and scholarships work?
These terms are often used interchangeably so their rules and logistics will vary. You'll need to consult the terms of each specific fund to find out how they're awarded and who can apply.
Generally speaking, scholarships are awarded to students for some sort of achievement, like sport, music, or academics, though there are some scholarships for financial need or personal circumstances.
Grants and bursaries are usually given for financial need or to help students from underrepresented or disadvantaged groups. Some are awarded for incredibly niche things, such as living in a specific area or wanting to pursue a certain career – so even if you don't think your child qualifies for any, it's always worth checking!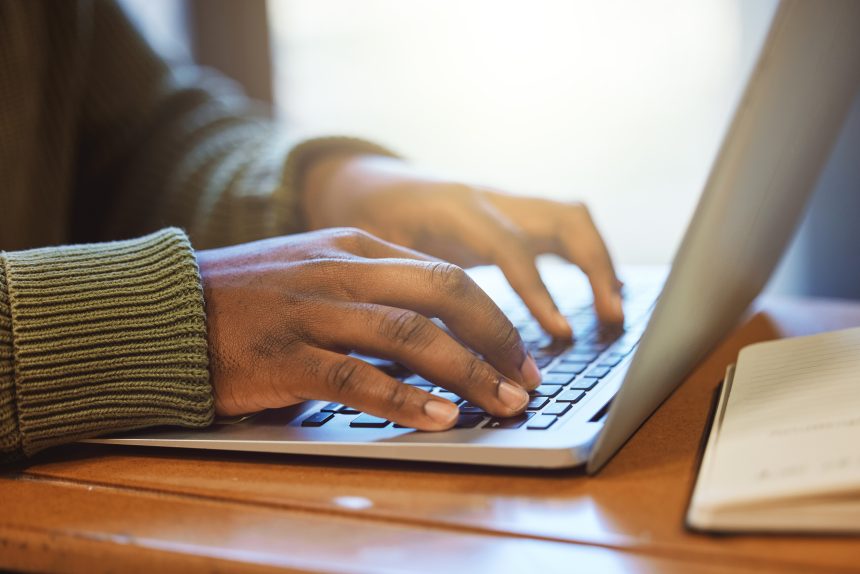 Some universities offer means-tested bursaries that use student finance data to assess students. The university will receive the information from the student loans company, so eligible students can receive the bursary automatically. Others will require students to apply directly, usually with a form that includes details of your household income or other evidence of their eligibility.
It's a common preconception that these financial aids come with strings attached. This is sometimes true – you can expect music or sports scholarships to come with an expectation that your child performs for the university, for instance – but many are awarded with little to no obligation from the recipient.
How do you find grants, bursaries, and scholarships?
Plenty of different organisations offer financial assistance for students, from universities and subject departments to local charities or businesses.
Once you know which university your child is going to, check for any bursaries they offer. You can find these by going through the university's website, usually under a 'financial support' section, or by searching "[university] bursary" in your browser. Similarly, you can search online for grants dedicated to the subject or career your child is pursuing. Local grants may also be available for your child, such as from local charities or businesses. To find these, you could contact your local council, or search for "student grants in [your county]".
Otherwise, grants pop up all over the place. It can be hard to know where to start. To guide your search, we've linked some databases and sites below that have compiled lists of available grants:
Hardship funds
Most universities and colleges have hardship funds, which provide money to students experiencing financial hardship. They are usually viewed as 'emergency funds' to be used by those in unexpected circumstances or dire straits.
Universities will have their own requirements, but there is typically an expectation that your child has applied for all other grants available, including taking the maximum Maintenance Loan available to them (i.e. the maximum amount offered based on your household income). Your child will need to provide details of their finances, including a demonstration that they have managed them responsibly.
Their application will be considered by a committee – the money isn't guaranteed, and the exact amount is up to their discretion.
Designed for emergencies, hardship funds are generally available to all students, not just those in the lowest household income bracket. You'll need to check with your child's university to find out more about the exact rules and procedures.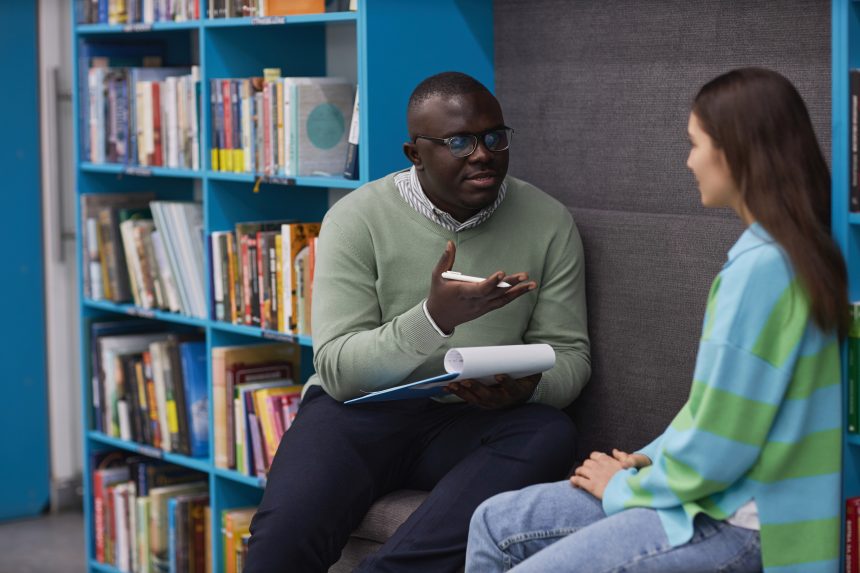 Financial advice
Universities, colleges, and student unions offer services for students outside of academic life. From careers events to counselling, these help students make the most of their university career and be confident in their transition into adulthood.
Encourage your child to seek out and access any financial advice or coaching offered by their university. This could be in the form of one-to-one sessions with an advisor, or attending a webinar on budgeting.
Doing so will give them the relevant skills and tools necessary to manage their money wisely and prepare them for any financial problems they may encounter in the future.
Student benefits
It is a truth universally acknowledged that students are strapped for cash. To help ease the load, banks and businesses offer benefits and discounts specifically for students. Those small percentages off and interest-free overdrafts can go a long way when money is tight.
Student bank accounts
All of the main high street banks offer student bank accounts. These work like your usual current account, but come with added perks such as freebies or interest-free overdrafts. Banks are always looking for ways to reel in new students with the hopes of making them customers for life, meaning the benefits can be quite impressive.
Always do your research to bag the best deal: sites like MoneySavingExpert and Save The Student offer comparisons and explain how these accounts work.
Most banks allow students to apply for a student account as soon as you have proof of acceptance to a further education course, giving you and your child plenty of time to find the right one for them. Support your child during the process of finding a student account, so they know what to look for and how they work.
The interest-free overdraft is an excellent buffer for students. With their main income arriving in the form of student loan payments only three times a year, there may be times when their bank balance is running low with no money on the horizon; the overdraft provides the necessary cash flow until the next big payment. However, it is a loan, not a grant, and must be paid back eventually. Additionally, overborrowing on multiple accounts can hurt their credit score.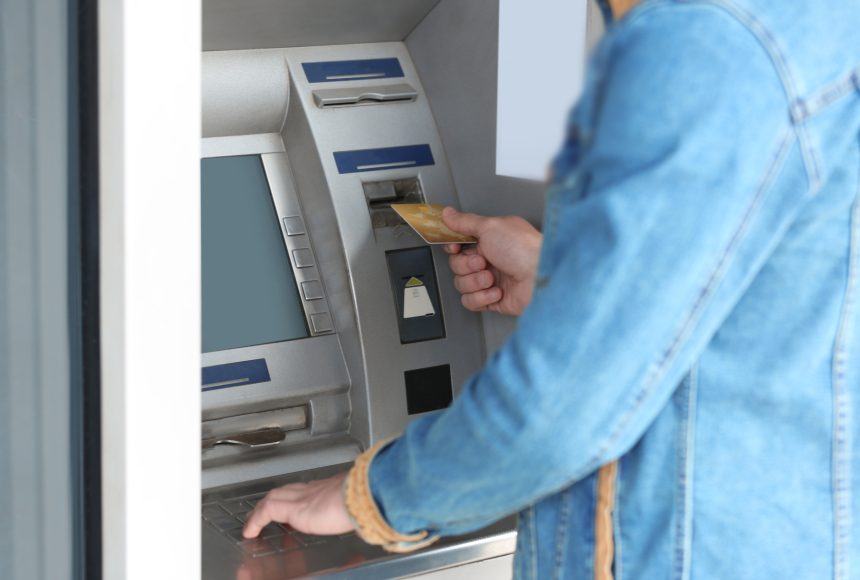 Once your child graduates, they should transfer to a graduate account. These offer similar perks as student accounts, giving students time to repay their overdraft once they have a steady income. Top graduate accounts reduce the available overdraft limit yearly, easing students into financial independence.
Students can have multiple current and savings accounts (but always read the small print!). This can help divide funds between money for rent and bills, and money for everyday spending. Any excess should be put aside in a high-interest savings account.
Tip: If your child receives more money than they think they'll need to spend over the year, encourage them to put it into a high-interest savings account right away. This will reduce the urge to overspend and make the money work for them, accruing interest over time.
Student discounts
Students can get money off or receive exclusive offers from many retailers, from fashion to food to tech. All your child needs is a valid student ID. They should also sign up for sites like UNiDAYS and Student Beans, which work with massive brands like ASOS and HP to bring great discounts to students.
Be on the lookout for student discounts for travel and transportation. For instance, Oyster offers a Student Oyster Photocard for discounted travel around London, and a 16-24 railcard gives your child ⅓ off all train fares (Santander offers a four-year railcard for free as part of their student account!). Making the most of these will help your child when it comes to travelling home for the holidays.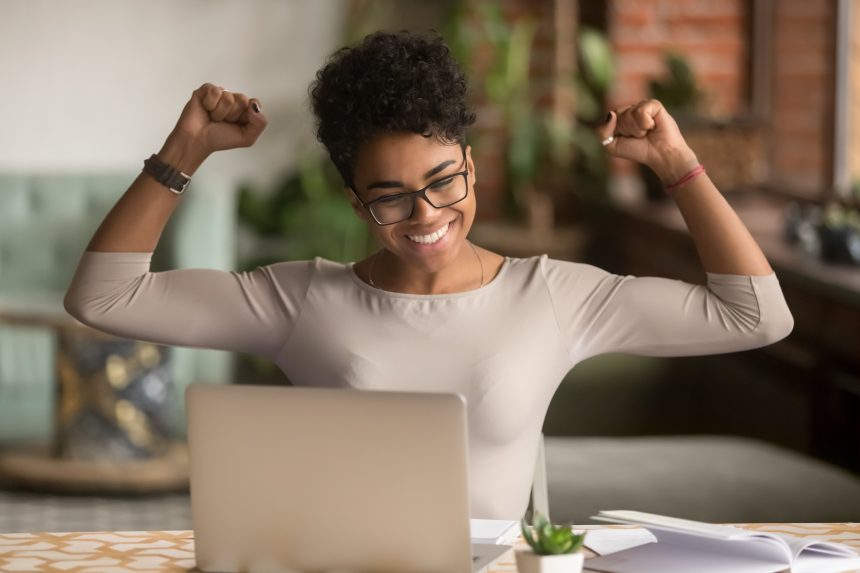 Learning how to budget
Parents often find that once their child has left for university, they end up spending more on their child than ever before. Both you and your child should set a clear budget to help you navigate this change, giving you confidence about your finances and making your money stretch further.
Together, you and your child should come up with a budget plan that you are both happy with. A basic budget should include money set aside for utilities and bills, rent, groceries, and – if possible – savings.
Introduce your child to apps and digital banking tools that help with budgeting and saving; this includes services like spending alerts or auto-saving, where your bank puts a little aside into a savings account automatically. Some banks offer these on their own mobile apps. Otherwise, you can find apps specifically for this purpose.
Talking about money
People find it difficult to talk about money, but avoiding the subject makes it harder to stretch the pennies. If you are in a position to support your child financially, be upfront about how much you are willing to contribute and if it comes with any caveats (e.g. your money should only be spent on food, transport, or rent).
Check in with your child about ideas such as banking and budgeting. Being honest about your own finances and bringing them onboard with your own experiences is a great teaching tool at your disposal. If you want more help talking to your child about money, there are loads of great resources online. Money Helper is one such resource.
---
Financing the transition to university is a daunting prospect, but it's not one you have to face alone. There are plenty of organisations and funds you can call on for financial advice and support.
Frustrated that your teenager seems to spend more time under the covers than out of them? Teenagers often get bad press for oversleeping and staying in bed past noon, and this can be a common cause of family conflict. However, maybe you should leave them to doze.
Read on to find out why adequate sleep is vital during adolescence and how you can ensure your teen gets a good night's rest.
---
The sleep cycle
Let's begin by looking at the sleep cycle: what happens at each stage and why is it so important?
The sleep cycle is made up of four stages. The first three stages form non-rapid eye movement (NREM) sleep, and the fourth forms rapid eye movement (REM) sleep. During a typical night's sleep, you'll cycle through each of these stages numerous times.
Stages of the sleep cycle
Stage 1: The lightest stage of sleep, typically lasting a few minutes. As you start to drop off, your mind and body begin to unwind. Your heart rate, breathing, and eye movements slow down, and your muscles relax.
Stage 2: A lighter sleep stage during which you become less aware of your surroundings, but can still be easily awakened. This stage generally lasts 10 to 25 minutes. Your heart rate and breathing continue to slow. Your eye movements stop and your core body temperature falls.
Stage 3: The deepest stage of sleep, typically lasting 20 to 40 minutes. During this stage, the body is fully relaxed and undergoes physical repair. This stage is crucial for keeping the immune system healthy and ensuring you wake up refreshed and ready for the day ahead. Memory consolidation also takes place.
Stage 4: REM sleep can last a few minutes to an hour. In this stage, your brain is most active. Your heart rate and breathing increase, and eye movements become more rapid. This stage is vital for the processing and storage of memories and emotions. Most dreaming occurs during this stage.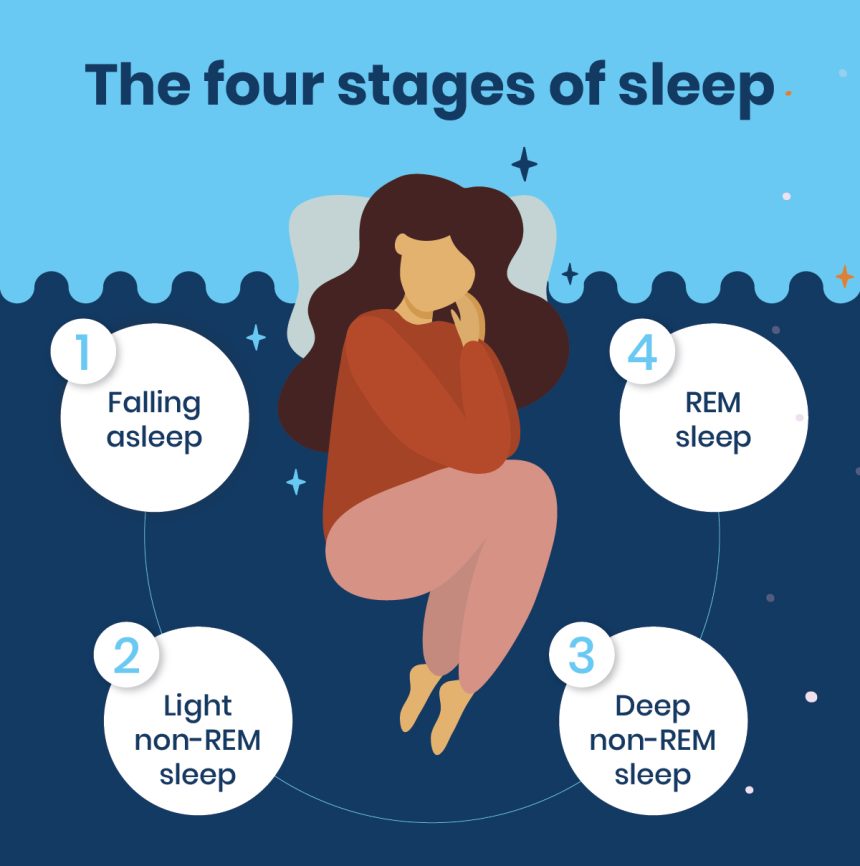 Why is sleep so important for teenagers?
Looking at the stages of the sleep cycle, it's clear that sleep plays a crucial role in both physical and mental rejuvenation. Sleep is especially important for teenagers as they are undergoing profound developmental and emotional changes.
Quality sleep in teens promotes:
Good mental and emotional health
Mood regulation and maintenance of healthy relationships
Maintenance of healthy habits
Better physical health and a stronger immune system
Improved cognitive function
Greater academic performance
Better decision-making
With the onset of physical changes during puberty, the trials and tribulations of teenage friendships, and the pressures of school examinations, your teen already has a lot to contend with. A poor sleep routine on top of this will exacerbate any problems your teen is already facing and inevitably cause them to struggle.
How much sleep should your teenager get?
The recommended amount of sleep for teenagers between the ages of 13 and 18 is 8 to 10 hours per night, although some will require more or less than others.
However, many teens fall short of this, for any one of a number of reasons:
Time demands such as pressure to complete homework and revision
Worries related to friendships, relationships, or home life
Use of electronic devices and social media late into the evening
Excessive caffeine consumption
Lack of exercise
Sleep disorders e.g. insomnia, sleep apnoea
Mental health conditions e.g. anxiety, depression
Neurodevelopmental conditions e.g. ADHD, ASD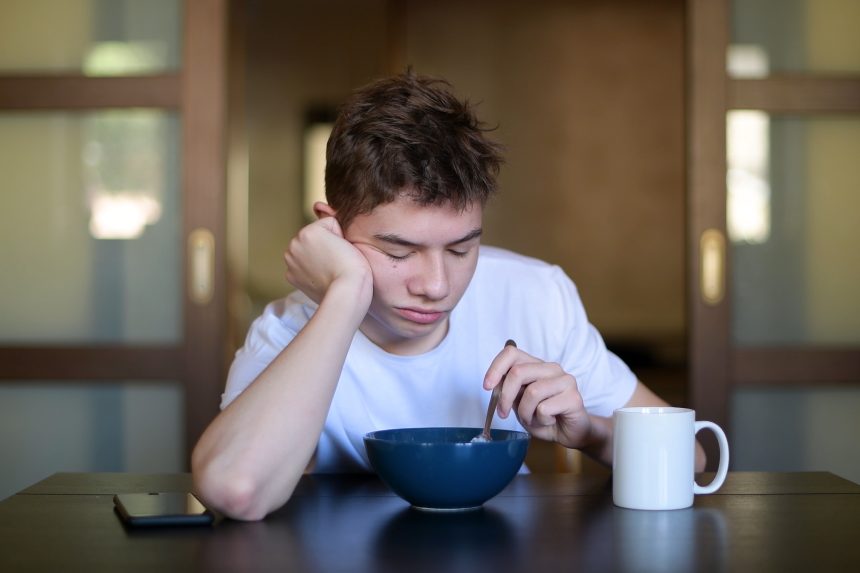 How can you help improve your teenager's sleep?
If your teenager is to get a great night's sleep, then they need to develop good sleep habits. Try out the following tips to help your teen establish a consistent sleep routine:
Encourage them to head to bed at the same time each night. Help them to develop a sleep ritual that will allow them to wind down before bed. They could try taking a shower, running a bubble bath, reading a book, listening to a podcast, or writing in a journal.
Reduce evening screen time. Electronic devices emit blue light which can disrupt the production of melatonin, a hormone that prepares the body for sleep.
Encourage your teen to swap caffeine for a herbal tea in the late afternoon and evening. Research shows that drinking caffeine as early as six hours before bedtime can disrupt sleep.
Create a safe, comfortable, and quiet sleep environment.
Promote regular exercise and healthy eating habits.
Help your teen to stay organised and keep on top of their workload. The last thing they need before settling down is to remember that they have a two page essay due the next day!
---
It's entirely natural (and necessary!) for teenagers to spend more time in bed than the average adult. However, if you've tried out these tips and are still concerned that your teen's sleeping habits are having a significant impact on their day-to-day life, reach out to their GP for additional advice and support.
It goes without saying that exam season can be a stressful and challenging time for students. As a parent, it's natural to want your child to perform to their full potential. Supporting your child without adding to the pressure they're already feeling can be a balancing act.
Here are eight things you can do to minimise stress, optimise wellbeing, and help your child to succeed during exam season.
---
1. Engage in conversation
Encourage your child to talk openly about how they're feeling and to share any worries or concerns. Actively listen and try to avoid criticism. Reassure them that feeling anxious or nervous is completely normal.
Rather than telling your child that "everything will be fine", work with them to come up with strategies to help cope with feelings of anxiety. For example, practise simple breathing techniques together, which they might find useful when entering the exam hall.
If your child is feeling anxious or upset, it will undoubtedly be stressful for you too, but remember to stay positive and try not to empower their anxieties.
2. Keep perspective
Yes, exams are an important part of your child's education, but they aren't the be-all and end-all. High grades aren't the only route to a successful career.
Qualities such as self-confidence, resilience, and having a positive attitude are just as crucial for success in life. Remind your child that the most important thing is that they try their best, and don't forget to tell them how proud you are of their hard work and perseverance!
3. Encourage a healthy diet
Exam stress can lead to unhealthy eating habits, whether it be bingeing on sugary food and drink, or under-eating and skipping meals.
It's not always easy, but try to keep an eye on what your child is eating, and encourage them to choose healthier options.
Prepare them a nutritious breakfast or healthy packed lunch prior to exams − the last thing they'll need is a rumbling stomach in a quiet exam hall! You could also involve them in the weekly food shop and let them pick some healthy snacks.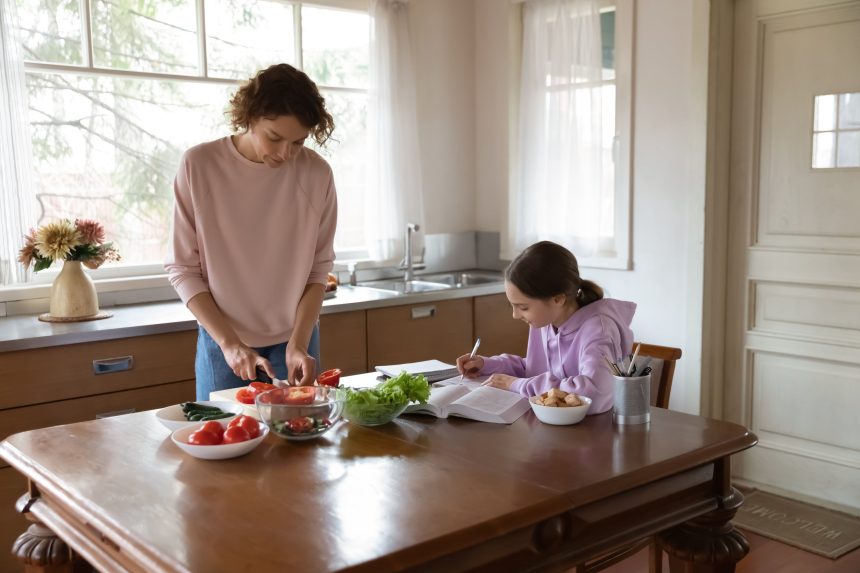 4. Keep fit
Physical activity, such as cycling, swimming, or even walking the dog, has proven benefits for academic performance. It can boost energy levels, release tension, and clear the mind. It's also a great way to have fun with your child. Why not take up a new hobby, such as yoga, jogging, or following some YouTube dance workouts!
5. Get an early night
Maintaining a regular sleep schedule (with at least 7-8 hours of sleep each night) is crucial if your child is to perform their best in the build up to, and on, exam days.
Exam season is a marathon, not a sprint. Staying up late to cram for one exam may leave your child feeling exhausted and on edge for the next few days.
Research shows that sleep impacts memory, concentration, and problem-solving skills. An early night will help them feel more relaxed, refreshed, and ready to focus on the task in hand.
If your child is struggling to settle down and go to sleep, encourage them to try out one or more of the following strategies before bed:
Reduce screen time
Take a shower or run a bubble bath
Listen to a relaxing playlist, podcast, or audiobook
Swap caffeine for herbal tea in the late afternoon and evening
Write in a diary or journal
6. Create a safe study space
Set up a designated study area in your home where your child can revise without any disruption from noisy siblings (or the dog!).
If there isn't enough space for a desk in their bedroom, agree on the use of a shared space at set times for study. For example, make the dining table a 'study zone' from 18:00 to 19:30 each day. This is especially important if your child is on study leave.
In busy households, finding a workspace free from disruption or distraction can be tricky. If this is the case, you may want to consider taking your child to the local library. Many have desks available for study, plus power sockets and internet access. Its guaranteed calm space can reduce anxiety and help with concentration.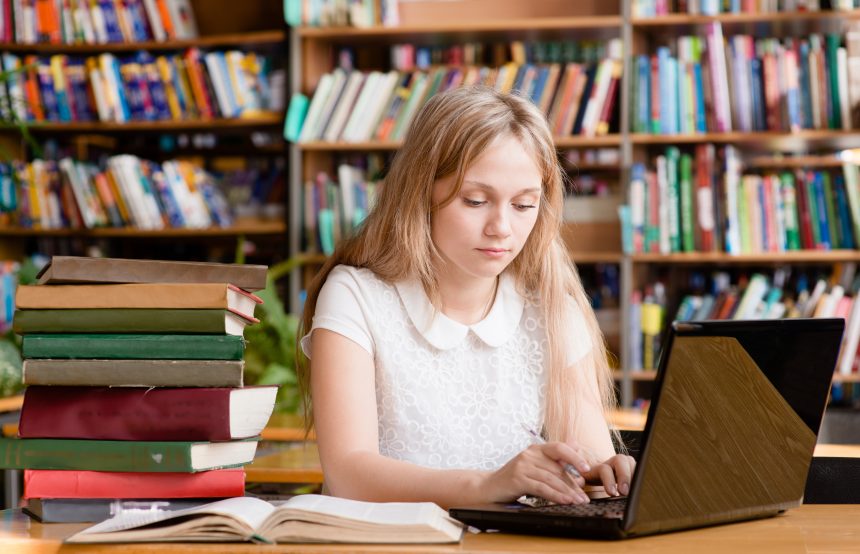 7. Ensure they take breaks
Whilst it's important that your child is devoting sufficient time to revision, it's arguably more important that they set aside enough time for rest and relaxation.
Little rewards, such as watching an episode of their favourite Netflix series or preparing their favourite snack, can help with motivation and mood.
It could also be beneficial to plan an end-of-exams activity or treat to give them something to look forward to.
8. Don't stress out
Young people tend to pick up on the behaviours modelled by those around them. A parent who is constantly stressed and fearful will inadvertently transmit such negative behaviours to their child.
Even if you're feeling the pressure, try to maintain a calm, positive attitude around them − in other words, tear your hair out once they've gone to bed − and implement practical strategies to manage your stress.
---
It's common for young people to experience heightened anxiety and stress around exam season. However, if you're concerned that your child's anxiety is having a detrimental impact on their day-to-day life, reach out to their school or your GP for additional advice and support.
If you're the parent of a child in Sixth Form or College, you may have heard talk of the EPQ. But what exactly is it, and why should your child consider doing one?
In short, the EPQ is an independent project that allows students to plan and conduct research on a topic of their choice. It is generally taken in Year 12 or Year 13, alongside other A-levels, and provides students with the opportunity to develop crucial skills, applicable to university and beyond.
This blog post will tell you everything you need to know about the EPQ, so that you can best support your child if they're considering taking one.
---
What is the EPQ?
The Extended Project Qualification (EPQ) is a Level 3 standalone qualification that your child can take alongside their choice of A-level, BTEC, or T-level courses. It is worth up to 28 UCAS points (half an A-level).
Students select a topic that particularly interests them and plan, conduct, and deliver an independent project.
The topic of choice can be on pretty much anything, from an investigation into the ethical issues surrounding the use of stem cells, to the design and production of bespoke kitchen cabinets! The only condition is that their chosen topic is not directly covered by their other A-level courses.
What are the main stages of the EPQ?
So, what does the EPQ actually involve? Here's a brief outline of the key stages:
1.  Choose a topic
Students must decide on their chosen topic. Topic areas are generally selected by the end of Year 12, with the help of an assigned supervisor. This will allow them to get a head start on research over the summer, if they wish.
2.  Choose a project type
Students must decide on the form their project will take. This could be a piece of writing, such as a report or dissertation, typically around 5,000 words. Alternatively, they may opt for a practical project, with the final piece taking the form of a design, artefact or performance, alongside a short 1,000-word report.
This enables them to play to their strengths and do something they enjoy. If your child is a budding fashion designer, perhaps they may choose to design and create a sustainable handbag. If science is more their thing, they may prefer to conduct a field experiment and to analyse, write-up, and evaluate their results.
3.  Complete a production log
No matter what form your child's project takes, they'll need to complete a production log. This is similar to a diary that details the entirety of their EPQ journey, from their initial project ideas to their subsequent project proposal, as well as continuous self-reflection and evaluation of their project.
4.  Presentation
The final component is a short ten-minute presentation about their project to a small group of non-specialists (often a teacher and a few classmates). This is generally followed by a five- to ten-minute question and answer session.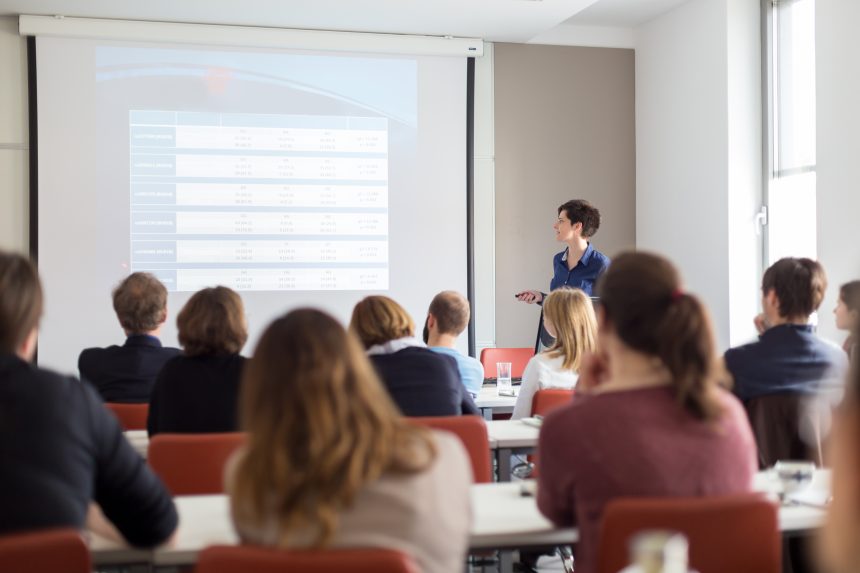 Overall, your child will be expected to spend around 120 hours on their EPQ. It's a lot of work, but they'll receive a tonne of support and guidance along the way from their assigned supervisor.
How is the EPQ assessed?
The EPQ is marked internally by teaching staff, but is subject to external moderation by the examination board. Although marking schemes will vary across exam boards, students are typically assessed against four main objectives:
Project planning and time management skills
Using resources, research skills, and data analysis
Developing an idea and achieving planned outcomes
Self-evaluation and presentation skills
What key skills will your child develop?
Taking the EPQ will provide your child with the opportunity to develop a range of transferable skills, applicable to both higher education and the workplace. According to AQA, the EPQ enables students to:
Become more critical, reflective, and independent learners
Develop and apply decision-making and problem-solving skills
Increase their planning, research, analysis, synthesis, evaluation, and presentation skills
Develop creativity, initiative, and enterprise
What are the other benefits of taking an EPQ?
1.  Preparation for university
The EPQ is excellent preparation for the more self-directed learning expected of students at university. They'll have to be highly self-motivated, organised, and good at managing their time − all skills that the EPQ helps to develop.
Taking the EPQ will give your child a real taste of what university studies might be like. Unlike a traditional A-level, the lack of a set syllabus and directed timetable will require them to become more independent and take initiative.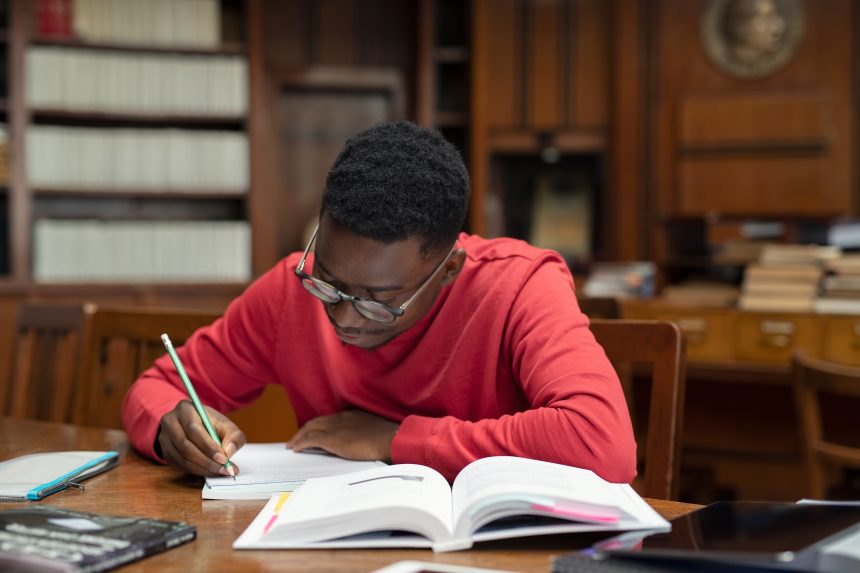 2.  Reduced entry requirements
Universities recognise the benefits of doing the EPQ and, depending on the university and course your child is applying to, applicants who take the EPQ may be offered lower entry requirements.
For example, the standard offer for a course may be ABB, but if your child takes the EPQ, some universities may give a second offer of BBB plus an A in the EPQ.
3.  UCAS application
Top universities recognise the value of the EPQ in preparation for university-level study.
If your child is applying to a highly competitive university with low admission rates, it's likely that many other applicants will have similar predicted grades to them. Taking the EPQ will help their application to stand out and will give them a lot to talk about in their personal statement and interview.
If they undertake an EPQ relevant to their chosen course, it demonstrates commitment to their subject and shows Admission tutors that their interest goes beyond the A-level curriculum. Even if their EPQ topic isn't directly related to the course they're applying for, it will still provide clear evidence that they have the critical thinking and independent research skills that universities are looking for.
These benefits also extend to apprenticeship and job applications!
4.  Rewarding experience
Academic benefits aside, completing the EPQ can be a truly rewarding experience. It can provide an opportunity for students to immerse themselves in a topic or project they truly enjoy. You never know, your child might just discover a real passion that they want to pursue beyond school.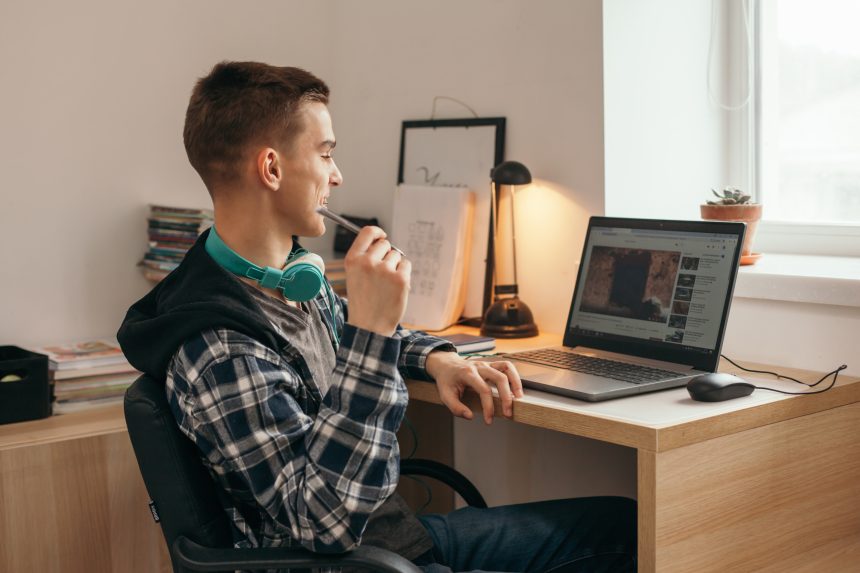 Can my child take the EPQ if they're studying four A-levels?
Whether or not your child can take the EPQ alongside four other A-levels will depend on their school or college. It certainly can be done, but it's important that your child recognises the sheer amount of work that will be involved. Sitting four A-levels is already more than enough to get into a good university, so they shouldn't feel pressured to take on the EPQ as well.
If your child is adamant on pursuing the EPQ, it's always worth discussing it with their school. You could also enquire as to whether any adjustments could be made, with regard to timetables and deadlines, in order to make their workload more manageable.
---
The EPQ is an exciting opportunity for students to explore their interests, develop transferable skills, and stand out to universities and prospective employers.
Navigating the EPQ can be a daunting, but rewarding experience. We hope that this guide has given you a better understanding of the ins and outs of the EPQ process, so that you can offer informed guidance and support to your child.
Switch on your TV or radio, or scroll through your social media feed, and you'll increasingly come across news stories, articles, or posts about the rise in prevalence of mental health issues among students.
Whether it be the result of social pressures, academic demands, fear or failure, or uncertainty about the future, low self-esteem (and the accompanying anxiety) can be debilitating.
Supporting a child with anxiety can be daunting, but there are many ways in which you can promote your child's mental well-being. As a parent, here are some of my tried and tested tips for fostering self-belief in your child.
---
Encourage a growth mindset
Help your child to develop effective learning strategies. Instead of focusing on an outcome (e.g. praising good results) or purely on effort (e.g. you tried so hard…) encourage your child to develop a growth mindset.
Focus on the learning process and encourage your child to view challenges in a positive light. If your child is disappointed with an exam result, for example, ask questions such as:
What can we learn from this experience?

Is there anything we could have done differently?

What next steps should we take?

Is extra support in this area required?
A growth mindset recognises failure as a fundamental part of any learning experience. It will enable your child to develop greater resilience and to 'bounce back' more quickly after setbacks.
Persistence, increased effort, and a willingness to try different strategies will lead to greater academic performance, as well as improved mental health.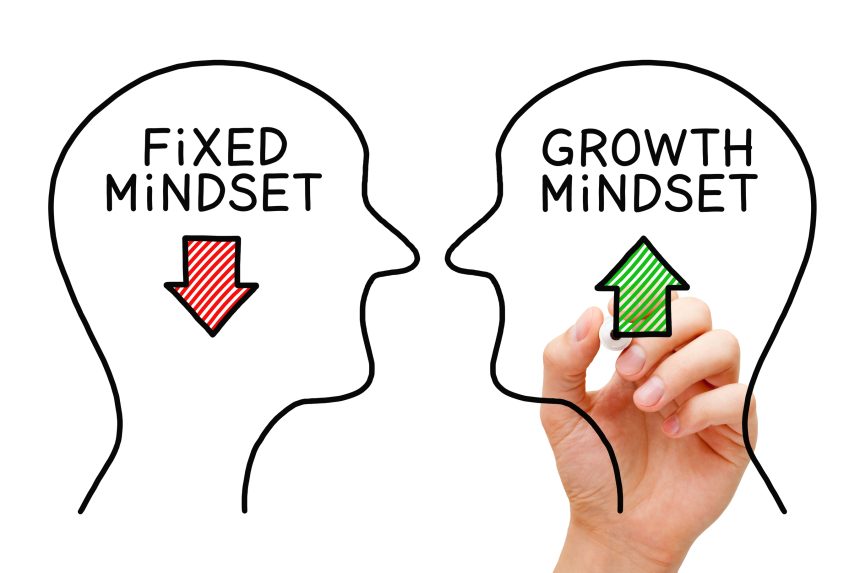 Let your child make mistakes 
As a parent, it's natural to want to support and protect your child. However, it's equally important to give your child the opportunity to reflect on and learn from their own mistakes.
It's all too easy to take over and try to fix potential problems − but by acting in this way, you're actually doing your child a disservice. They need the opportunity to develop their coping strategies and resilience.
By all means provide your child with guidance and reassurance but encourage them to take responsibility for their actions and to find their own solutions.
Listen to and value what they have to say
If your child is feeling stressed or upset, be open and available to talk. Listen to what they have to say and try to be accepting of their feelings.
Rather than telling them that "everything will be alright" − which may inadvertently come across as dismissive − repeat their concerns and explain that it's natural for them to sometimes feel this way. Be careful, however, not to empower their anxieties.
Be empathetic and encourage them to face their fears. Just talking through different scenarios together and coming up with different outcomes can help your child to manage their anxiety. For example, if they are worried about an upcoming class test, discuss the steps they can take to alleviate their worries, such as making a revision timetable or asking their teacher for extra support.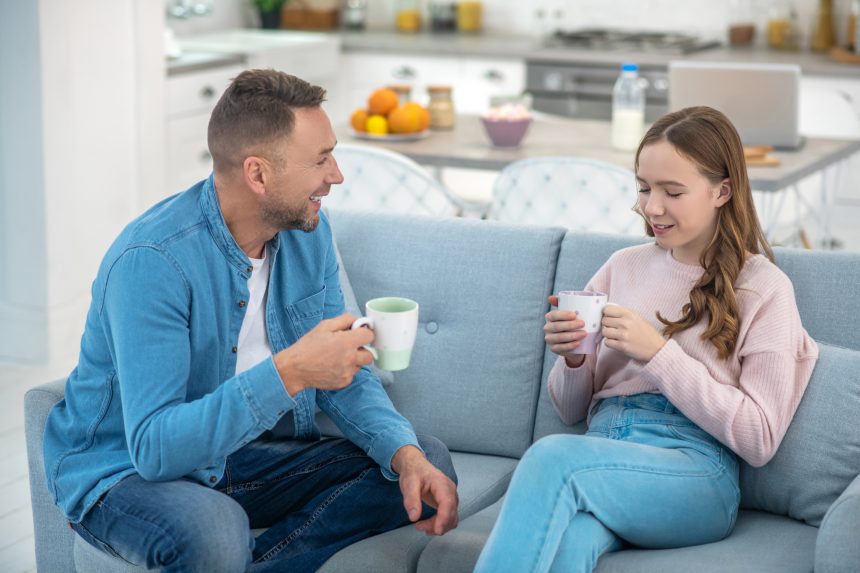 Establish a self-care routine
It's a well-established fact that the benefits of a self-care routine are crucial to both physical and mental well-being. Encourage your child to establish a routine which may include:
Eating healthily and staying hydrated
Getting a good night's sleep
Regular physical activity
Socialising with friends or family
Doing something they enjoy e.g. watching a movie, listening to a podcast
Setting goals and priorities
Of course, this is easier said than done − but even implementing one or two self-care steps will be beneficial.
Model healthy ways of dealing with anxiety
Think carefully about the type of behaviour you're modelling for your child. A parent who is constantly stressed and fearful will inadvertently transmit such negative behaviours.
Try to implement positive thinking and practical strategies to help manage your stress. If your car won't start on a Monday morning, rather than ranting and raving, step back from the situation, take a breath, and call your local garage. If your child sees you calmly working through a problem and not letting stress take over, they will mimic this behaviour in their own life. Be more aware of the language you use around your child.
Do you find yourself saying "I can't cope with…" or "I'm not very good at…"? If so, try to include more positive self-talk.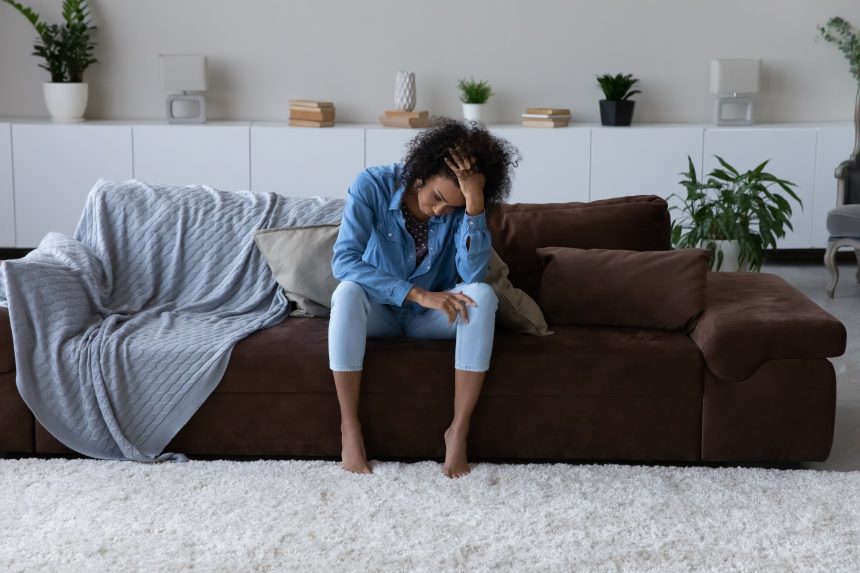 Create a safe home environment 
Having an area of the home to which your child can safely retreat at the end of the school day is important for their mental well-being, allowing them the space to recharge and de-stress. However, providing a calm and relaxed home environment where your child feels confident talking through their worries is equally, if not more, important.
---
It's common for children to experience periods of low self-esteem and it can be difficult for you as a parent to know how best to support them.
There's a fine balance between providing emotional support and allowing them the opportunity to make their own choices.
If you're concerned that your child's anxiety or low self-esteem is impacting their day-to-day life, then perhaps it's worth reaching out to their school or your GP.
Your child may have just started their first term of Year 11, but it will soon be time to begin thinking about the next step in their education. They can apply to as many sixth forms or colleges as they like; the possibilities are endless. But how can you and your child narrow down the options? And how can you best support your child with one of their biggest decisions yet?
Your role as a parent is to help your child gather all the information they can about the options available to them, so that they can make an informed decision. It's important to offer support, but equally important that your child feels in charge of the decision-making process.
This article will help you to navigate the maze of options available to your child. You can use it to determine which factors are most important to consider when making your decision together, and to help you weigh up the pros and cons of any sixth form or college you're considering.
---
Your child wants to stay at their current school
Your child may have already set their heart on staying at their current school and, for some students, this is a good option.
Sixth form is a mere two years and some students may take a while to settle into a new environment. The anxiety of a new place, teachers they don't know, and the stress of making new friends could detract from their studies. For some, familiarity is preferable, allowing them to focus on their studies from the very start.
However, it's important that your child doesn't make this decision solely because it's the easiest or because their best friend is staying. Here are some factors to consider when making your decision:
Results − What are the school's results like for the subjects they intend to study? Their school might top the league tables for Maths, but if your child wants to study English Literature and the English department is underperforming, then you may want to consider other options.
Teachers − It's important to find out which teachers will be teaching your child. Whilst they may love their current biology teacher (which is why they've decided to pursue the subject at A-level), a different teacher may teach them in sixth form. If you know their teaching style didn't work for your child in the past, this could hinder their performance.
Entry Requirements − What are the entry requirements for the sixth form or college and will they safely get in? It's important to know the exact grades your child needs to pursue their chosen A-level subjects. If they are on the borderline, it may be a wise decision to pick a backup option; they don't want to be left high and dry on results day.
It's also a good idea to look at a few other alternatives, even if it's only to consolidate their decision. You and your child can do this by looking at other sixth form's prospectuses or heading to an open day.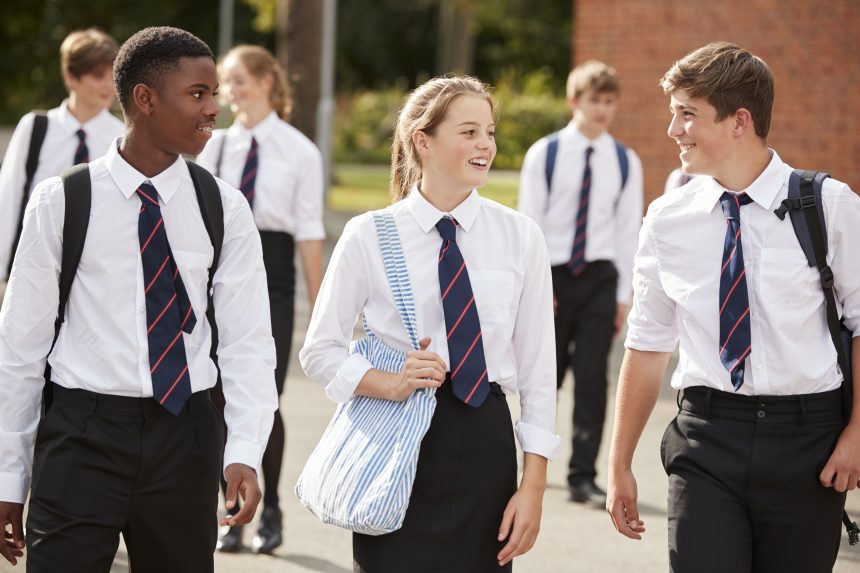 Factors to consider when picking a sixth form or college
Maybe their current school doesn't have a sixth form, or perhaps they think a fresh start in a new environment is preferable. Here are some possible aspects to consider while searching for the perfect place for your child.
Sixth form vs college
A sixth form is connected to a school, while a college is an institution solely specialising in further education. Although the services they offer are broadly the same, they often have different approaches to the way in which they support students, both academically and pastorally. Which one is most suitable depends entirely on your child and what kind of environment they feel they will do best in at this stage of their life.
Colleges are usually bigger than sixth forms and have a more hands-off approach to learning. Students are encouraged to take responsibility for their own education and there is often less supervision.
A college environment would best suit students who enjoy working independently and relish their freedom. Moreover, the hands-off approach that colleges take may better prepare students for university, where contact hours are minimal, and success depends on a student's ability to organise and motivate themselves, and on their capacity for independent study.
Not all students suit this approach so early in their academic journey. If your child requires closer supervision in their studies and does better with a more fixed support structure around them, then a sixth form may be a more appropriate option. Sixth forms are often smaller than colleges and some students do better in this more intimate setting.
The social environment is something that should be taken into account when choosing a sixth form or college. If your child is a social butterfly and enjoys an ever-changing set of faces, then a college environment will likely be ideal. If, on the other hand, your child is more introverted, the smaller, more intimate environment of a sixth form may be preferable.
Is one type of institution ultimately better than the other? Not really − it all depends on your child's character and on what conditions suit them the most.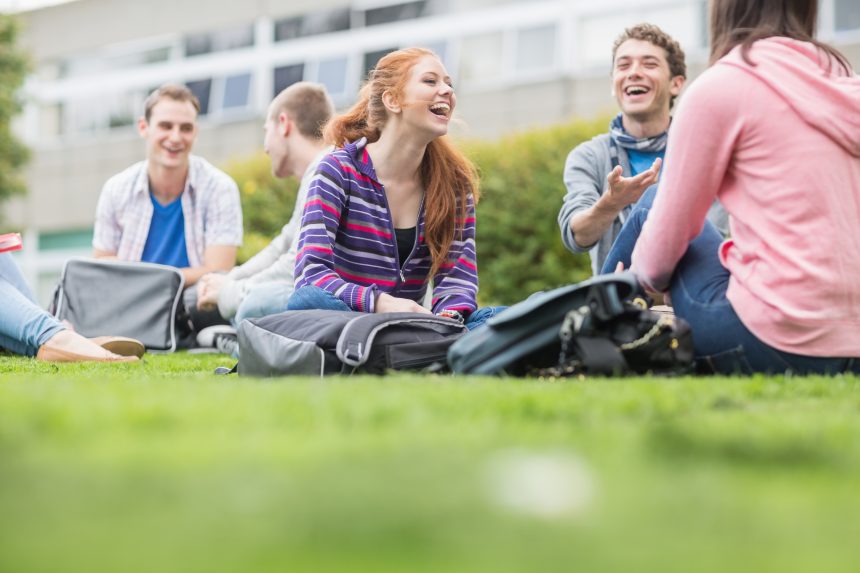 Subjects
Does the sixth form or college offer all the A-levels your child wants to study and can they timetable their subjects in?
This sounds like an obvious one, but what happens if your child is set on a place that doesn't offer one of the subjects they have picked for their A-levels? Or maybe the centre's timetabling decisions mean two of their subjects will clash.
In this instance, your child is faced with a tricky decision. Should they substitute their dream subject for one they are less passionate about, so that they can attend their first-choice institution? Or is it better to pursue their academic interests at a sixth form or college that caters to their needs, even if the place doesn't feel as good a fit for them?
Location
How far away is the college or sixth form from your home and how will your child get there?
The journey time may look achievable on Google Maps, however, it's always a good idea to have your child try out the journey there and back themselves to determine whether or not it will be feasible on a daily basis. It's especially useful to do this at the times they're most likely to be travelling so that they can get an idea of traffic, frequency of public transport, and overall busyness; if they're unlikely to get a seat on the bus or train, the journey will feel a lot longer!
Travelling is tiring and can be stressful, so this is an important factor to take into consideration.
Results 
The weighting you put on the importance of the centre's results may depend entirely upon your child's ambitions beyond sixth form. If your child's academic future relies upon high A-level results, then you may consider a centre's results table to be one of the most important factors when narrowing down your choices. Here are some ways in which you can assess a centre's results.
Average A-level results
The quickest way of determining which sixth forms or colleges should be shortlisted is by comparing their average A-level results to what your child is aiming for. If they need all As, then it's not advisable for them to go to a centre where the average A-level results are a C. Hoping your child will outperform the average is a high-risk strategy.
The government provides a tool allowing individuals to access A-level results data for different institutions. You can, for example, find out the mean grade achieved by A-level students in a particular year.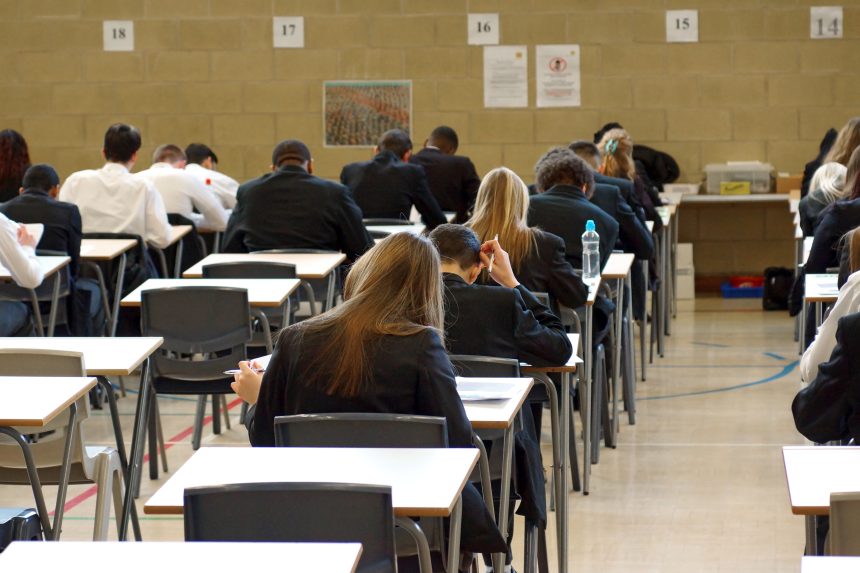 How do they compare to the national average?
Many centres publish their results on their website; these are usually found in either the prospectus or a results section. If they are difficult to find or non-existent, this could be a red flag.
Results will usually be in the form of a table. You will often find that a centre's performance is broken down into the percentage of students who have achieved certain grades. Typical examples are the percentage of pupils who have achieved an A*/A, A*−B, and a grade C or above. The centre will have an overall percentage which can be compared to the national average (see the bottom of the table below).
Results by subject
Some centres may also give a more detailed breakdown of their results, showing results by subject. This will enable you to get a better idea of the performance of certain departments. If you can't find this breakdown on a centre's website, you can email and ask for one.
Below is the Joint Council for Qualifications results table for A-levels, published by Ofqual in 2020, which shows the percentage of students who achieved each grade or above, broken down by subject. You can compare this table to that of the sixth forms or colleges you are considering.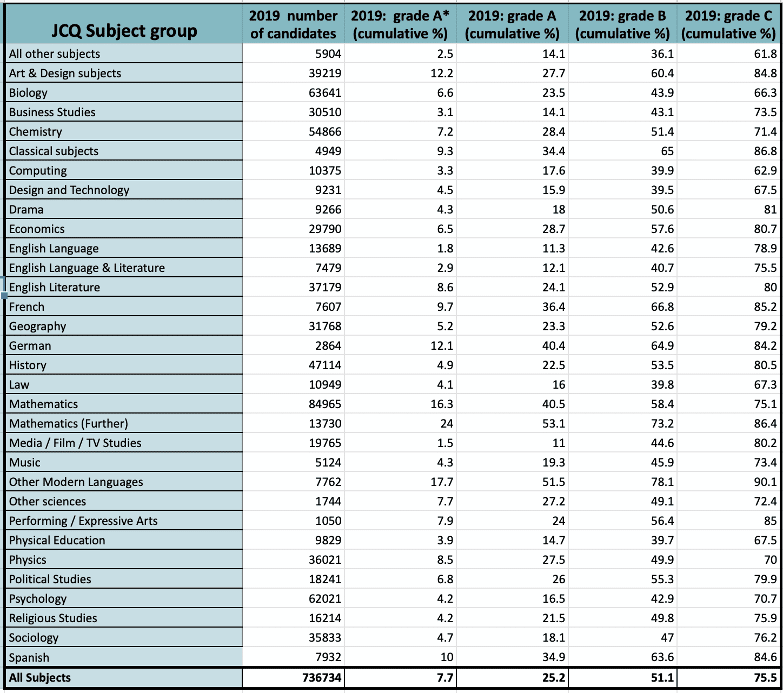 In addition to the above, Ofqual have also published a more detailed breakdown of A*/A achievement.
Extracurricular and pastoral considerations
While academic results are important, your child's wellbeing should be a major factor in the decision-making process.
Sixth form or college isn't just a place for further education; it's also a place where your child will develop psychologically, socially, and emotionally, and as such should be a supportive, accepting environment.
Extracurricular activities
The sixth form or college should provide opportunities for students to develop and explore their passions.
Extracurricular activities may also play a leading role in your child's personal statement if they choose to go into Higher Education. Universities accept students not only on the basis of their academic abilities, but also on the assumption that they will contribute to university life. The personal statement is a space where students can provide evidence of their engagement with hobbies, sports, or their community, and show that they are a well-rounded individual.
Thus, it is important that a sixth form or college offers a wide range of extracurricular activities for your child to explore − not only for their fulfilment and development, but also for university admission success.
Extracurricular activities a sixth form or college may offer:
Sport

Music

Extended Project Qualification
Clubs e.g. chess, debating, art
Facilities
A-level timetables are dramatically different from KS3 or KS4 timetables. Sixth form students have free periods and this time should (for the most part) be used for independent study.
Your child will be more motivated to study during these periods if there is a well-equipped environment to support their learning.
It's a good idea to find out what facilities the centre provides for independent study. Is there a library? How well stocked is it? Is there a sixth form study area? Will your child have access to computers? If not, it's likely they will need their own laptop.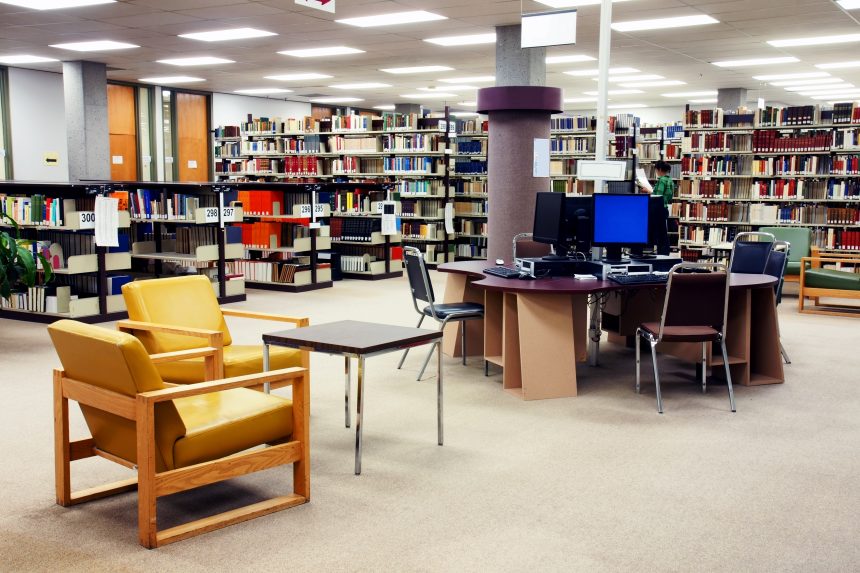 Pastoral support
For some centres, pastoral support may be seen as separate from academic support, whereas other centres see them as combined.
Either way, good pastoral care relies on information sharing between staff. It will identify any problems students are having straight away, with support strategies put in place to assist them. Equally, the system will also ensure that students who are on track and settled are still supervised.
Assessing the effectiveness of a centre's pastoral support system can be difficult. Some places will advertise themselves as supportive environments with watertight pastoral support structures, but current students may tell you otherwise.
The amount of contact your child will have with staff members is a good indicator of the effectiveness of a centre's support system. Your child's primary form of contact will be their form tutor and teachers. Small tutor groups and class sizes allow tutors and teachers to get to know their students better, and as a result, students may feel safer sharing any problems. Additional staff add to this support network and may include counsellors or learning support staff.
Other signs of good pastoral support may include mentoring from older students and teacher-student meetings to track and assess progress. If the latter is in place, it is more likely that any academic difficulties a student may encounter will be identified and dealt with promptly.
Support with university admissions
It may feel early to begin thinking about university when your child is only just choosing their sixth form. However, if your child knows that the next step in their academic journey is going to be Higher Education, then it's important to consider how they will be supported throughout the admissions process. This is especially important if your child has aspirations of getting into Oxbridge or a course requiring specialist preparation for an entry exam.
You can ask a sixth form or college how they support students in the following areas:
Personal statement writing

Entrance exam support e.g. UCAT, BMAT, PAT, MAT, NGAA, STEP

Interview Preparation
Past performance, in terms of students receiving university offers, is a good indicator of how well a centre is able to support students with their applications. If getting into Oxbridge or a Russell Group university, or onto a selective course such as medicine or engineering is something your child is aiming for, then finding out how many past students have achieved this is useful.
If the information isn't on the centre's website, don't be afraid to email and ask.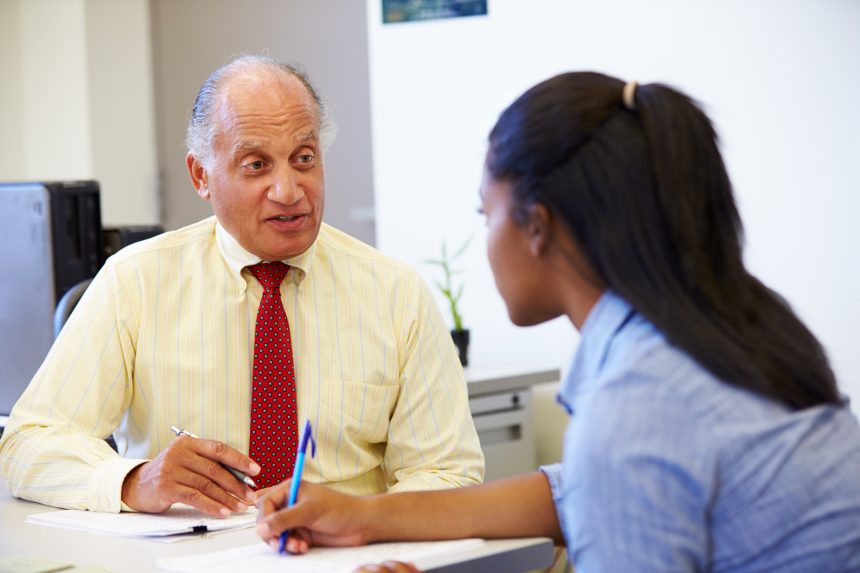 SEND
If your child has a special educational need or disability (SEND), then it's important to find out exactly how a centre will support them, both academically and pastorally.
Some centres are far more geared up towards supporting SEND students than others. They may have specialist staff to provide additional academic support, specialist equipment for students to access, or the capacity to carry out assessments.
You may also want to find out how your child's needs will be accommodated in lessons.
If your child has a physical disability, you may want to consider the size of the campus and the ease at which your child will be able to move around. Once you and your child have narrowed down a shortlist, you may be able to contact a centre and get special dispensation to look around and see how accessible the facilities are and if they are suitable for your child.
Miscellaneous
If you've got to this stage and can't decide between two places, then the following could help sway your decision towards one or the other.
Exam boards
Your child has picked the subjects they want to study, but do you know which exam board is taught for each subject, and does it really matter?
Broadly speaking, no. All exam boards should have the same standards as they are all overseen by Ofqual, the regulatory body for examinations. However, there are subtle differences.
Some focus more heavily on learning content, whereas others focus more on application of theory. You can research different exam boards and see which would better suit your child's learning style. For example, this article compares Biology exam boards.
Additionally, some exam boards are less popular than others. This can make finding suitable resources to support your child's learning more challenging. There may be fewer online resources, fewer textbooks, and if you're thinking about supplementing your child's learning with private tutors or revision courses, these can be harder to find.
---
Choosing a sixth form or college can often feel like an impossible feat as there are so many factors to consider and places to choose from.
However, we hope this has helped you get some idea of the sorts of things you can compare when looking at centres and how to weigh up your options.
Everyone is different and what suits one child may not suit another. It's important to consider your child's character, their aspirations, and the environment which will best suit them.
One final bit of advice: always trust your gut.
Everyone knows a handful of people who breezed through school, putting in little effort and leaving with a string of As or A*s. However, these students are few and far between.
While genes do, to some extent, determine grades, a large part of academic success can be credited to hard work and good study habits. Achieving better grades doesn't necessarily involve putting in longer hours; often it can be achieved by studying smarter, not harder.
This article will discuss key habits of high-achieving students and explore the ways in which you can help your child adopt them. Developing the right study and organisational skills will not only boost their grades in the short-term, but will set them up for future success.
---
1.  High achievers have growth mindsets
One key characteristic of high-achieving students is that they have growth mindsets.
Growth and fixed mindsets have been studied by the psychologist Dr. Carol Dweck. According to Dr. Dweck, individuals with fixed mindsets believe that intelligence is fixed or static, whilst individuals with growth mindsets believe that intelligence can be developed.
On the basis of those beliefs, these individuals demonstrate different behaviours:
Those with fixed mindsets avoid challenges, since challenges could potentially reveal weaknesses or incompetence. In contrast, those with growth mindsets embrace challenges, viewing them as opportunities to learn and grow.
Individuals with fixed mindsets give up more easily, see effort as less fruitful, and are less likely to take on board constructive criticism than their growth-oriented peers.
It makes sense that those who embrace challenges as opportunities to learn and value effort as integral to success will outperform those who shrink from challenges and dismiss effort as irrelevant.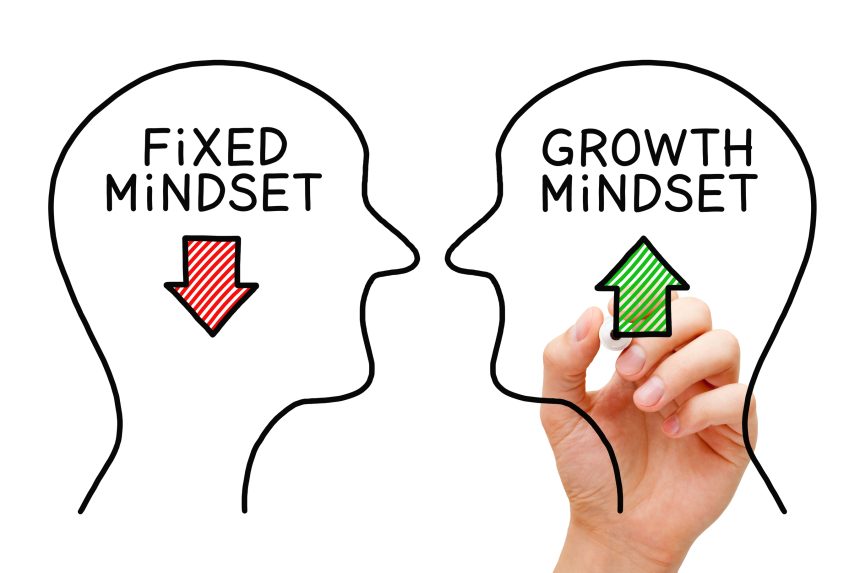 Indeed, the results of two large-scale studies bear this out. From research carried out in Chile, Dweck and colleagues concluded that mindset predicts high-school grades across all socioeconomic levels. Likewise, in the US, academic mindsets were shown to be highly correlated with academic performance.
If you recognise features associated with a 'fixed mindset' in your child, don't despair. Mindsets are not fixed and growth mindsets can easily be fostered in individuals who display 'fixed mindset' traits. As a parent you can facilitate this in a number of ways.
Praise effort, encourage inventiveness, and talk about neural plasticity
Encourage your child to see their abilities as constantly expanding, rather than fixed.
If your child says they can't do something, remind them that this is only temporary; they can't do it − yet. You can explain to them that the brain is plastic rather than static, and that when we do something over and over, new neural pathways are built and strengthened. This means they will start finding the task easier the more they do it.
Simply put, the brain is like a set of muscles, which weaken or strengthen with use or disuse, and the things that seem difficult today will be a little easier tomorrow.
In that vein, it's important you refrain from talking about fixed abilities or capacities. If your child is having a hard time on their maths homework, rather than consoling them along the lines of 'Not everybody is good at maths − just do your best', try instead 'When you learn to solve a new maths problem, your maths brain grows!'
While effort should be emphasised over ability, praising effort is not enough. Someone with a growth mindset will often try a variety of different strategies to overcome a challenge. Often trying a number of approaches is vital to learning and improving. When your child is stuck, letting them know you appreciate the effort they are putting into a task will surely make them feel better. However, it's also important to help them explore what approaches they have tried so far and what they can try next.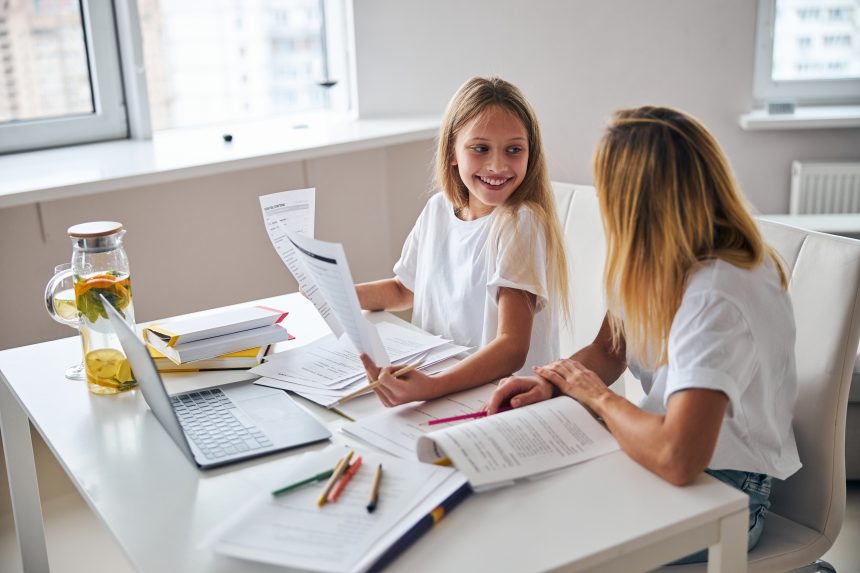 Model a growth mindset
Verbally encouraging your child to adopt a growth mindset is important, but research by Dweck shows your actions need to align with your words.
Modelling a growth mindset can be really powerful − as parents know well, children learn by observing. One major way to model a growth mindset is to regularly try new things − practise new skills and acquire new hobbies − and persevere at them. Your child will be able to see that most skills are learned rather than innate, and that effort and persistence are key to success.
It's also important to pay attention to how you talk about yourself. How often do you say you're terrible at sports or that you can't sing?
You don't need to pretend that you're perfect and that you find everything easy. Instead, you can share your struggles with your child − talk about your mistakes and what you've learned from them. This will encourage your child to view failure as a springboard for growth.
Finally, don't give up (in front of the kids). If the flatpack furniture is refusing to assemble itself, don't despair − take a break and try a new strategy. If they see you working through a problem and showing ingenuity and tenacity, they will mimic this behaviour in other areas of their lives.
Long-term change
Perhaps you feel you have a fixed mindset and are interested in how you can change it.
Often, people find research on the growth mindset attractive, but have trouble accepting it on a deeper level, having been taught from childhood that their capacities are set in stone. If this is you, you might want to examine your core beliefs about the fixity or fluidity of intelligence. Dweck recommends you ask yourself the following questions:
Do you feel overly anxious [when you face challenges]?
Do you feel incompetent or defeated?
[When you can't do something] do you look for an excuse?
Watch to see whether criticism brings out your fixed mindset.
Do you become defensive, angry, or crushed instead of interested in learning from the feedback?
Watch what happens when you see [someone do] better than you at something you value. Do you feel envious and threatened, or do you feel eager to learn?
Dweck encourages anyone who's answered any of the questions in the affirmative to "Accept those thoughts and feelings and work with and through them. And keep working with and through them". Changing deep-seated beliefs is a long process − but completely achievable.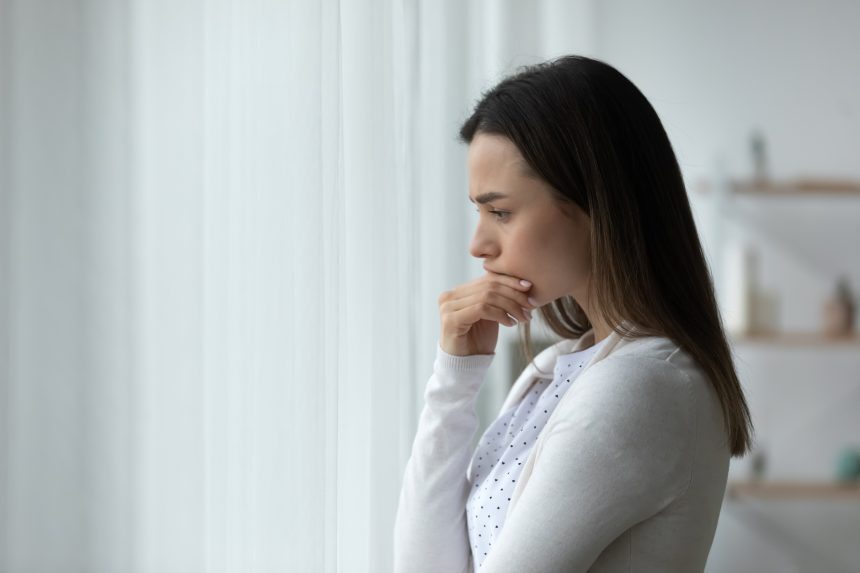 2. High achievers are active learners
Another key characteristic of high-achieving students is that they practise active learning.
Active learning is an umbrella term for a range of methods that engage students as active participants in the learning process.
In the classroom, these methods may include brainstorming, group discussions, or completing minute papers. While at home, active learning strategies might include creating mind maps, teaching someone else, preparing counter arguments, summarising key information whilst reading a textbook, or self-testing via flashcards or past paper questions.
Active learning contrasts with passive learning, in which students passively assimilate information by methods such as reading or listening to a lecture.
Active learning has been well documented as promoting higher/increasing motivation levels, learning at higher cognitive levels, and enabling the retention of material in the longer-term.
The benefits vary according to the method employed − for example, it is likely that using flashcards will result in better retention of information, but won't necessarily result in a 'deeper' understanding of the material tested.
Learning by teaching others
One active learning strategy that stands out as particularly effective is learning by teaching others.
Those who consolidate their learning by teaching others show better understanding of the material taught and also retain it for longer. They also demonstrate huge improvements in confidence, creativity, and independence.
The magnitude of the effect on understanding and retention, and its replication across numerous studies, has led to it being dubbed The Protege Effect.
Why does teaching others work so well?
Researchers have argued that teaching by learning works because when you learn something with the intention of teaching it, you process the information more deeply and engage in metacognitive reflection, asking yourself questions like 'How would I explain this concept to someone else?'.
Anticipating questions, you are also more likely to fill in gaps in your knowledge.
Finally, knowing that you will have to teach someone else forces you to grasp the core idea of the material being learned. As a result, you engage in deep processing or 'elaboration rehearsal', which allows the information to bypass the short-term memory and enter the long-term.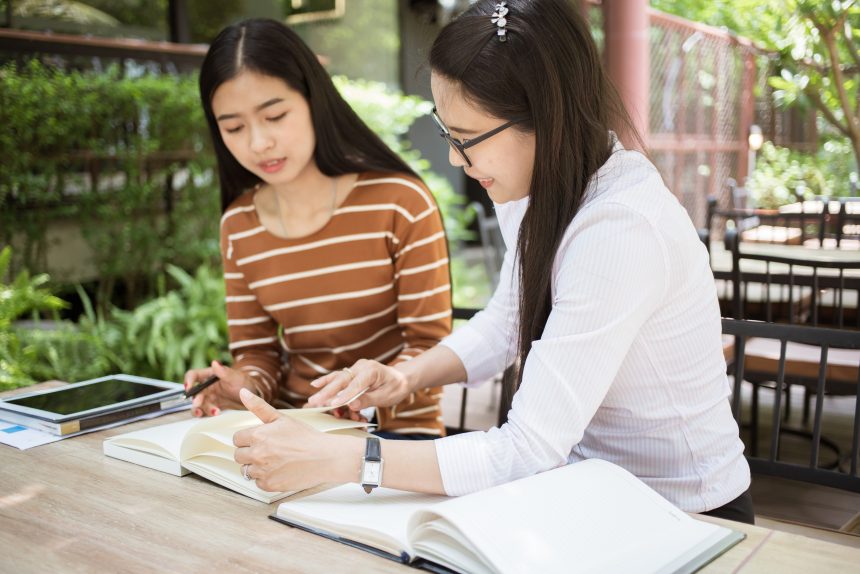 Learning by teaching others is a great method, but it's not feasible for your child to teach everything they learn to someone else.
Your child may be able to teach you from time to time. They could also set up a Youtube channel dedicated to teaching others or organise virtual study sessions with their friends, at the end of which they could teach each other. However, this can only account for a small chunk of their syllabuses.
They should complement teaching others with other active learning strategies such as making mind maps, which are great for enabling creative thinking, and making lists. There are many free tools available online that your child can use; alternatively, here is a simple guide to creating them by hand.
Flashcards are also great for memorising content, and likewise there are a plethora of tools and apps available for this. The free app Anki is ideal − its advanced algorithm prioritises flashcards users don't know so well, ensuring learning is efficient.
The greater the variety of active learning techniques your child engages with, the better. Using a variety of techniques to learn something enables more regions of the brain to store data about it, providing more opportunities to retrieve the content when it is tested. This leads to higher recall. Active learning is not only more effective; it is also more enjoyable.
3.  High achievers don't cram
While cramming the night before a test might result in a better mark than doing nothing at all, high achievers don't cram. Instead, they space their revision out − a concept known as distributed practice. Distributed practice results in vastly improved long-term information retention rates and its effects have been replicated across hundreds of studies.
Why is distributed practice the best form of revision?
The underlying mechanisms that drive the beneficial effects of distributed practice are not yet clear.
One theory, the study-phase retrieval theory, posits that each time you successfully retrieve information from your memory, the memory becomes more resistant to forgetting.
Distributed practice involves multiple instances of information recall, which enables information to move to your long-term memory store. In contrast, cramming, or massed practice, simply encodes information in your short-term memory, where it quickly degrades.
Distributed practice works best when done at regular intervals between the initial learning event and the final test. Thus, content learnt in February and tested in June should not be revisited just before your child's exams, but in the preceding months as well.
The one major advantage of distributed practice is that it does not necessarily involve putting in more hours. However, it does require more planning.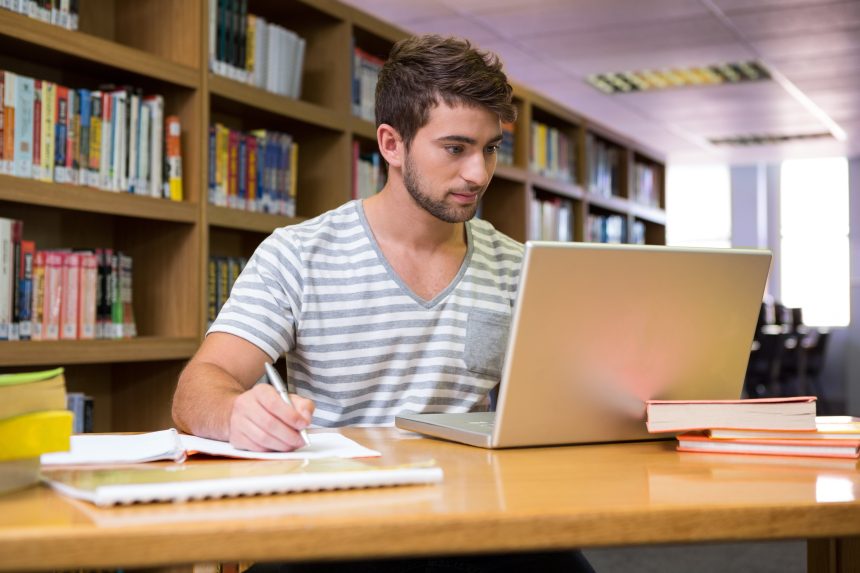 4. High achievers have timetables − and stick to them
Organisation is crucial to long-term academic success, and a well-thought-out timetable is key to good organisation.
Timetables allow students to prioritise effectively, ensuring little time is wasted on revising unnecessary material.
Good timetables are planned with both the long-term and the short-term in mind; major assessments are taken into account and the work necessary to prepare for them is broken down into manageable chunks.
Tools to help your child create a timetable
If your child has yet to build a timetable, they may want to start off by deciding how they want to create it.
If your child prefers to access their timetable from a device, MyStudyLife is a free timetable builder that works on both desktop and mobile.
How to create a timetable
First, your child will need to schedule in their classes.
Then, they'll need to allot time for homework, assignments, and revision. Exactly how they do this will depend on the level they are at as well as the time of year. For example, it may be better to 'block study' in the run up to exams. In term time, however, interleaving − or switching between subjects or topics − works best, allowing connections between subjects or synoptic links within subjects to form.
Not only should your child's timetable change across the course of the year, but it may change week by week. Your child should constantly assess which subjects need to take priority that week and adjust their timetable accordingly. For example, if the Geography coursework deadline is on the horizon, perhaps they can put Music on the backburner.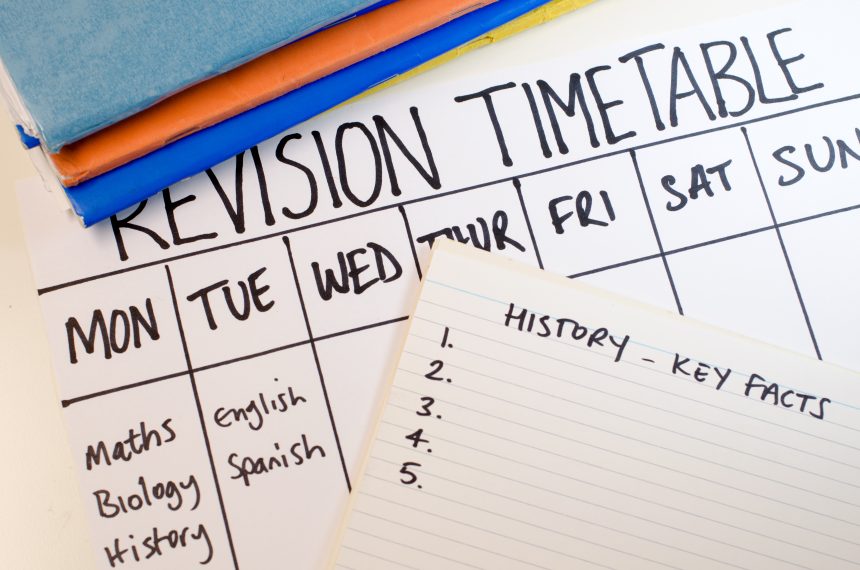 5. High achievers exercise
High achieving students don't just sit in front of a textbook or computer screen all day; they are also physically active.
The positive impact of physical activity on academic performance has been well documented by researchers. Cardiorespiratory exercise − such as running, swimming, cycling, dancing, and boxing − is beneficial to brain structure, function, and cognition.
Moreover, these forms of exercise are associated with increased attention capacities, and improved verbal and non-verbal abilities, abstract reasoning, and spatial and numerical ability.
The Consensus of Copenhagen
There is such a consensus on the relationship between exercise and academic performance that a panel of experts have released a statement entitled the 'Consensus of Copenhagen'.
This Consensus states that physical activity in children and adolescents improves cognitive functioning − as well as having a whole range of other benefits, such as improvements in self-esteem, relationships with parents and peers, and motivation.
It's likely your child already does some form of sport or exercise. If they don't, there are such benefits to exercise that it would be a good idea to encourage them to start. You could do this together and see it as a bonding exercise, not just one which will help them physically and academically.
If you think you'll struggle to convince your child to get moving, the web has a plethora of articles to help, while YouTube has both family workouts and workouts directly targeted at teens.
Exercise at any time of day is great, but pre-school workouts have been particularly documented as improving alertness and mood.
Workouts don't have to be long − even 10 minutes will boost cognitive performance due to the enhanced blood flow to the brain.
It's unlikely you'll manage to get your child to do an early morning HIIT workout. However, you may want to encourage them to walk briskly to school or the bus stop to get their heart pumping. Any exercise is great, but sustained, regular exercise is best.
Exercising regularly over a sustained period of time will effect changes in brain structure, resulting in healthier, more efficient brains in the long-term.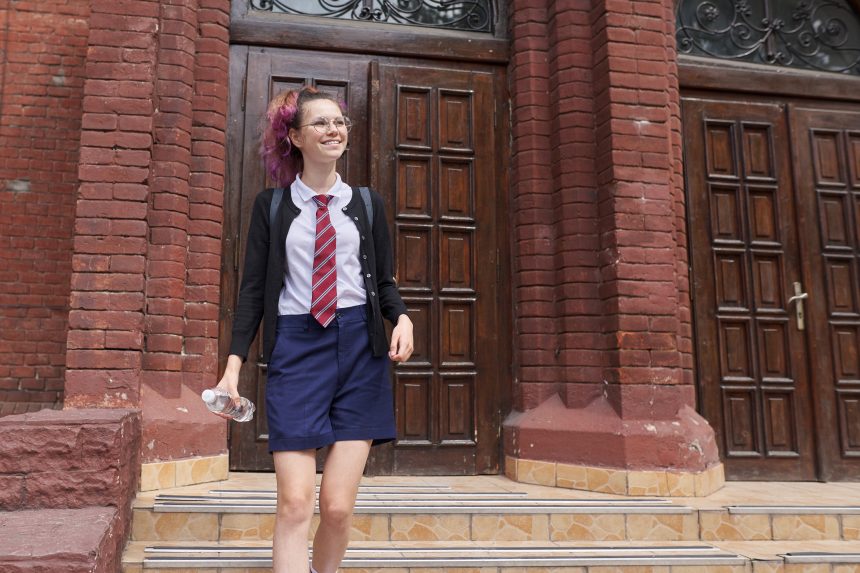 6. High achievers have a good home workspace
Successful students don't just study hard, they also study well. Key to successful learning is creating an environment that is conducive to learning − in other words, an environment that is comfortable and free of distractions. If your child is studying at home, you'll want to make sure the space they are using is right for them.
Good lighting is key − their chosen spot needs to be bright enough that they stay alert, but not so bright that it causes headaches.
A spot with a good source of natural light is best; research has found that people working in daylight rather than under artificial lighting stay alert for longer and perform better on cognitive tasks.
Daylight also boosts mood, so if your child is studying in natural light, they might find it easier to put in the hours in front of a textbook.
Noise level is as critical to concentration as lighting. A noisy environment will detract from a child's ability to concentrate. However, this can be combated with ear defenders.
Listening to music or binaural beats can also be an effective way of blocking out noise − and depending on the genre or the frequency, may bring its own benefits.
Finally, it's important to eliminate any potential technological distractions. If your child is using the internet to study, it's good practice for them to close any open tabs or windows before they begin, as they limit the ability to focus.
You might also want to consider installing extensions on their computer that allow them, or you, to temporarily block sites that you identify as distractions. One such (free) example is Leechblock.
Perhaps your child's biggest potential distractor is their mobile phone. Following research conducted by the University of Chicago that found that the mere sight of one's (turned-off) phone reduces cognitive capacity, you'll want to insist they keep it away from their study space, and therefore out of mind.
---
Changing habits is notoriously difficult − it's hard to change your own, let alone someone else's.
Something important to note is that your child doesn't have to do all six things to be a successful student. In fact, just implementing one or two may have a big impact on their academic performance.
If you want to instil some of these habits in your child, it's important that you don't start off by pointing out how far from the 'ideal' student they are. Comparisons will only result in wounded feelings, defensiveness, and resistance.
Instead, think of constructive ways of encouraging your child to implement one habit. Start off small; the easiest on this list may be creating a study area. Whenever you introduce a new idea, maintain a positive tone and even offer to help them with it. Getting involved in a fun and constructive way will make your child feel supported.
It may take a while for your child to take up some habits − developing a growth mindset may involve gradual change, while doing regular exercise may take a while to build up. However, this doesn't mean they're not worth encouraging − just don't get stressed if they're not adopted immediately.
Remember: change doesn't happen overnight. Even if your child initially embraces some of these suggestions, you may find a few weeks down the line that old habits start creeping back in. Gently nudging your child in the right direction and seeing this as a long-term goal will help you stay positive.
You may not realise how much change has taken place until you look back and realise that [whatever they're doing now] they wouldn't have done that a month ago.
Even if your child isn't open to changing now, discussing positive habits now means they'll know what to do in future if they feel like their academic routine needs a little revamping.