As the clock ticks ever closer to A level Results Day, you may find yourself experiencing a whirlwind of emotions. The anticipation, the excitement, the nerves – it's all part of the journey. While it's natural to feel Results Day anxiety, there are a number of steps you can take to help manage the stress.
---
1. Bring someone with you
Whether it's a family member, a close friend, or a teacher, having someone with you to collect your A level results can help alleviate nerves and provide invaluable support and reassurance.
If things don't go as planned, they'll be able to talk through alternative options, as well as help you with the practical stuff – like organising your documentation and writing down phone numbers. It can be reassuring to know that, no matter what happens, you'll have someone by your side. If you get the results you're hoping for, then you'll have someone there to share the moment and celebrate your success.
2. Don't feel pressured to share your results
In the midst of all the Results Day chaos, it's easy to feel pressured to have to open your results with friends, or to share them with anybody and everybody who asks. This can lead to additional stress, especially if your peers are comparing their results.
Focus on your own achievements and progress, and try to avoid comparisons. Remember that everyone's academic journey is different. Judge yourself and your results by your own standards, no one else's. If being around peers is going to cause you undue stress, then open your results in a more private setting, such as outside or in the car.
Speaking of comparisons, it's also probably a good idea to stay away from social media.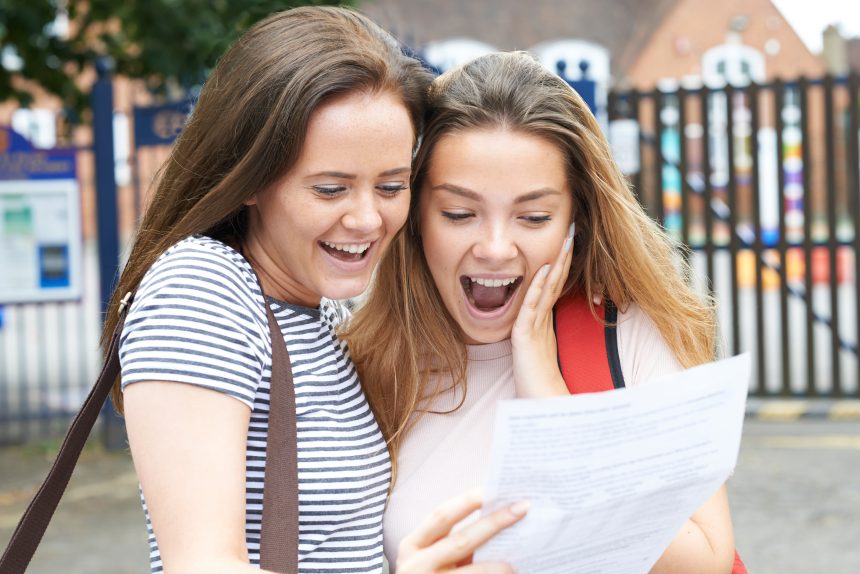 3. Preparation is key
If you've read our Top tips for A level Results Day article, you'll already know that preparation is key.
Results Day doesn't always go according to plan. Prepare for every eventuality so that you aren't caught off guard if you don't quite get the exam results you are hoping for. Having a plan in place will provide a sense of structure and control amid the uncertainty, and ease some stress on the day itself.
Know when and where you will be collecting your results. Make sure you have a note of your UCAS ID, a copy of your personal statement, a pen and paper, and a fully charged phone at the ready. Write down the phone number of your firm and insurance university admissions teams. And, make a note of the contact details of universities with Clearing vacanciesthat you're interested in.
To find out more about what you should expect on Results Day, check out our Surviving A level Results Day Student Guide.
4. Talk to someone
If you're entering Clearing or have any other worries or concerns, seek guidance from a professional. This may be a teacher, a tutor, or a careers adviser at your school or college, or the UCAS Exam Results Helpline (0808 100 8000). They will be specifically trained to advise and support you step-by-step, helping you to explore different avenues and make well-informed decisions.
Results Day is a very stressful time. You don't want to make any rash decisions or settle for a course you're not truly interested in as a result of panic! Talking through everything with a professional who understands the situation you're in can help ease the pressure and reduce your overall anxiety.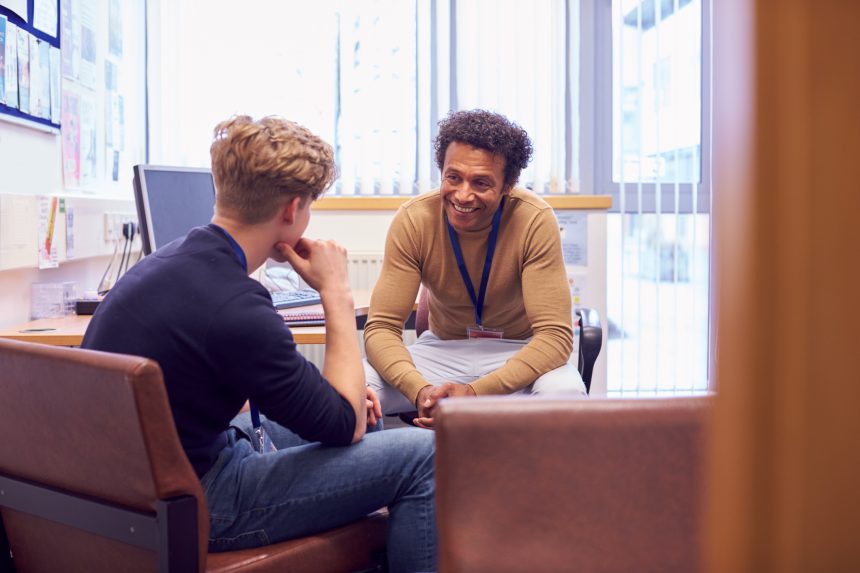 5. Take care of yourself
Results Day can be emotionally and physically draining, so remember to take care of yourself. Get enough rest, eat good food, and engage in self-care. No matter the outcome of your results, try to maintain a positive outlook, and take care not to catastrophise. Remember that this is only one milestone in your journey, and there are countless opportunities ahead.
---
Results Day (and the lead up to it) is undoubtedly a nerve-wracking experience. But remember that students up and down the country are all in the same boat as you and it's natural to feel anxious. By planning ahead, seeking guidance from others, and looking after yourself, you can help minimise unnecessary stress and ensure that you're in the best headspace to make informed decisions about your future.
Good luck, you've got this!
It goes without saying that exam season can be a stressful and challenging time for students. As a parent, it's natural to want your child to perform to their full potential. Supporting your child without adding to the pressure they're already feeling can be a balancing act.
Here are eight things you can do to minimise stress, optimise wellbeing, and help your child to succeed during exam season.
---
1. Engage in conversation
Encourage your child to talk openly about how they're feeling and to share any worries or concerns. Actively listen and try to avoid criticism. Reassure them that feeling anxious or nervous is completely normal.
Rather than telling your child that "everything will be fine", work with them to come up with strategies to help cope with feelings of anxiety. For example, practise simple breathing techniques together, which they might find useful when entering the exam hall.
If your child is feeling anxious or upset, it will undoubtedly be stressful for you too, but remember to stay positive and try not to empower their anxieties.
2. Keep perspective
Yes, exams are an important part of your child's education, but they aren't the be-all and end-all. High grades aren't the only route to a successful career.
Qualities such as self-confidence, resilience, and having a positive attitude are just as crucial for success in life. Remind your child that the most important thing is that they try their best, and don't forget to tell them how proud you are of their hard work and perseverance!
3. Encourage a healthy diet
Exam stress can lead to unhealthy eating habits, whether it be bingeing on sugary food and drink, or under-eating and skipping meals.
It's not always easy, but try to keep an eye on what your child is eating, and encourage them to choose healthier options.
Prepare them a nutritious breakfast or healthy packed lunch prior to exams − the last thing they'll need is a rumbling stomach in a quiet exam hall! You could also involve them in the weekly food shop and let them pick some healthy snacks.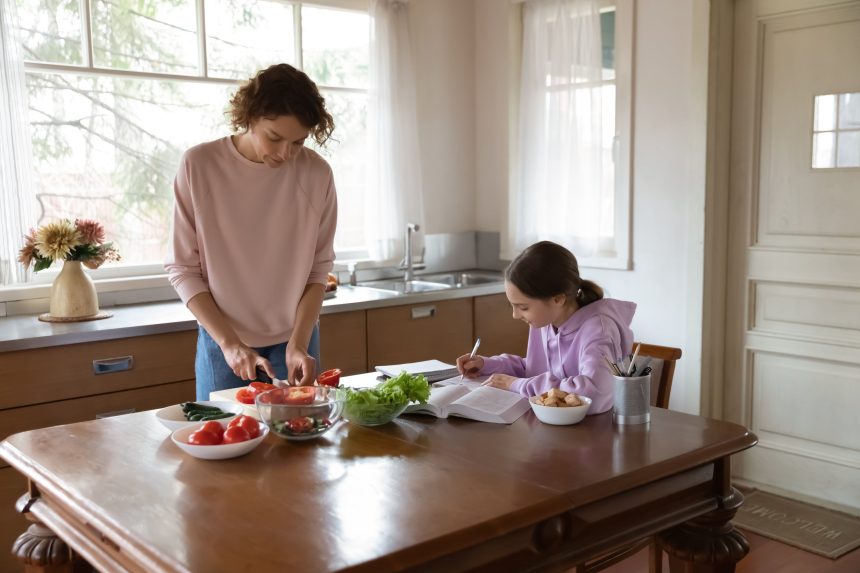 4. Keep fit
Physical activity, such as cycling, swimming, or even walking the dog, has proven benefits for academic performance. It can boost energy levels, release tension, and clear the mind. It's also a great way to have fun with your child. Why not take up a new hobby, such as yoga, jogging, or following some YouTube dance workouts!
5. Get an early night
Maintaining a regular sleep schedule (with at least 7-8 hours of sleep each night) is crucial if your child is to perform their best in the build up to, and on, exam days.
Exam season is a marathon, not a sprint. Staying up late to cram for one exam may leave your child feeling exhausted and on edge for the next few days.
Research shows that sleep impacts memory, concentration, and problem-solving skills. An early night will help them feel more relaxed, refreshed, and ready to focus on the task in hand.
If your child is struggling to settle down and go to sleep, encourage them to try out one or more of the following strategies before bed:
Reduce screen time
Take a shower or run a bubble bath
Listen to a relaxing playlist, podcast, or audiobook
Swap caffeine for herbal tea in the late afternoon and evening
Write in a diary or journal
6. Create a safe study space
Set up a designated study area in your home where your child can revise without any disruption from noisy siblings (or the dog!).
If there isn't enough space for a desk in their bedroom, agree on the use of a shared space at set times for study. For example, make the dining table a 'study zone' from 18:00 to 19:30 each day. This is especially important if your child is on study leave.
In busy households, finding a workspace free from disruption or distraction can be tricky. If this is the case, you may want to consider taking your child to the local library. Many have desks available for study, plus power sockets and internet access. Its guaranteed calm space can reduce anxiety and help with concentration.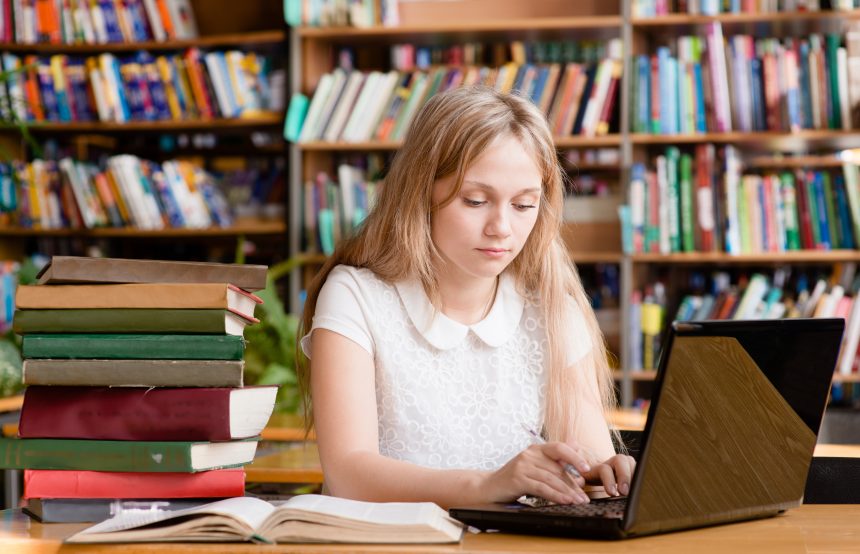 7. Ensure they take breaks
Whilst it's important that your child is devoting sufficient time to revision, it's arguably more important that they set aside enough time for rest and relaxation.
Little rewards, such as watching an episode of their favourite Netflix series or preparing their favourite snack, can help with motivation and mood.
It could also be beneficial to plan an end-of-exams activity or treat to give them something to look forward to.
8. Don't stress out
Young people tend to pick up on the behaviours modelled by those around them. A parent who is constantly stressed and fearful will inadvertently transmit such negative behaviours to their child.
Even if you're feeling the pressure, try to maintain a calm, positive attitude around them − in other words, tear your hair out once they've gone to bed − and implement practical strategies to manage your stress.
---
It's common for young people to experience heightened anxiety and stress around exam season. However, if you're concerned that your child's anxiety is having a detrimental impact on their day-to-day life, reach out to their school or your GP for additional advice and support.
Exam season is right around the corner, and if you're about to sit your GCSEs or A-levels, the nerves may be kicking in.
While all your hard work and preparation will certainly pay off, it's equally important to ensure that you go into your exam with a positive mindset. The evening before is an ideal time to mentally prepare for the task ahead.
Here, I'll outline five things you can do the evening before your exam to ensure you're cool, calm, and collected on the big day.
1. Use your study materials
Read over your notes or test yourself with flashcards one last time. Although re-reading notes is often considered a 'passive' revision technique, casting your eye over your notes the evening before your exam is a good way of refreshing your memory on key facts and information.
You don't have buckets of time, so prioritise the areas you feel least confident with. If there's a topic you don't fully understand though, don't panic. There'll always be areas you find more challenging than others, and at this stage, fretting over something you may have overlooked will be more of a hindrance than a help. Remember, intense cramming shouldn't be your focus. It's more about making yourself feel more confident, organised, and self-assured.
Briefly flicking through a couple of past papers may also be helpful to re-familiarise yourself with the format of the exam, so you know exactly what to expect on the day.
2. Pack your bag
When you wake up on the morning of an exam, it's normal to feel anxious. Having to frantically search for and pack everything you'll need will only create additional stress, and you may run the risk of forgetting something important. This is why it's necessary to get organised the evening before.
Here's a checklist of items you may need:
Transparent pencil case

Pencils

Black pens

Rubber

Pencil sharpener

Ruler

Transparent water bottle

Reading glasses
Depending on the subject, you may also need the following items:
Calculator

Compass

Protractor

Set square

Highlighter

Coloured pencils
Remember to check with your school which items you're allowed to take into each exam. You may also want to pack a healthy pre-exam snack!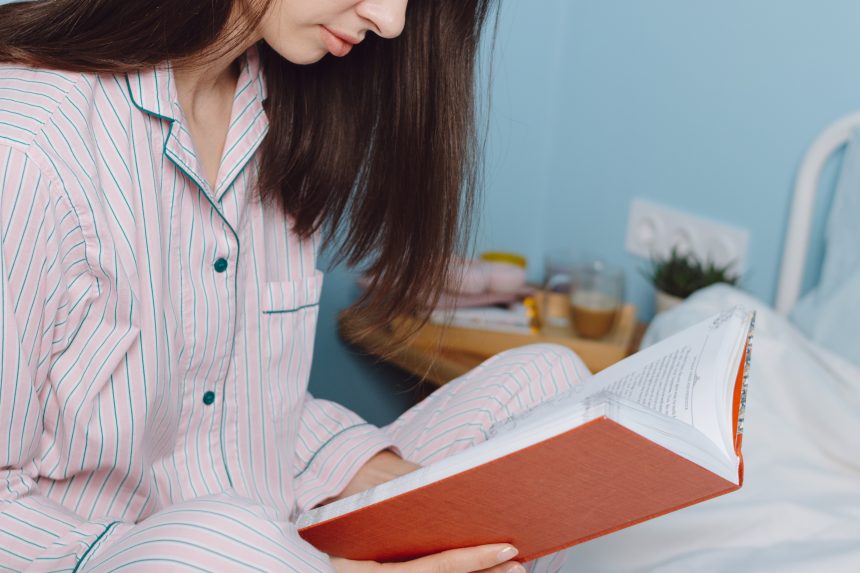 3. Look after yourself
Don't spend all evening revising. Knowing when to step away from your books and have some downtime is crucial to give you time to unwind and recharge your batteries. Trust me, you'll feel more refreshed and alert come exam day.
Here are a few ways that you can practise self-care and maximise your chances of success:
Have something nutritious to eat

Swap caffeine for a herbal tea

Get some fresh air or do some light exercise

Take a shower or run a bubble bath

Listen to some music (and have a boogie to expel your nervous energy!)

Watch an episode of your favourite Netflix show or listen to a podcast
4. Get an early night
Getting a good night's sleep (at least 7-8 hours) is crucial if you want to perform your best on exam day. Staying up late to cram may leave you feeling exhausted and on edge − not the best state to be in when you're going into a 2-3 hour exam.
Research shows that sleep impacts memory, concentration, and problem-solving skills. An early night will help you feel more relaxed, refreshed, and ready to focus on the task in hand.
And while on the topic of sleep, don't forget to set an alarm (or two…).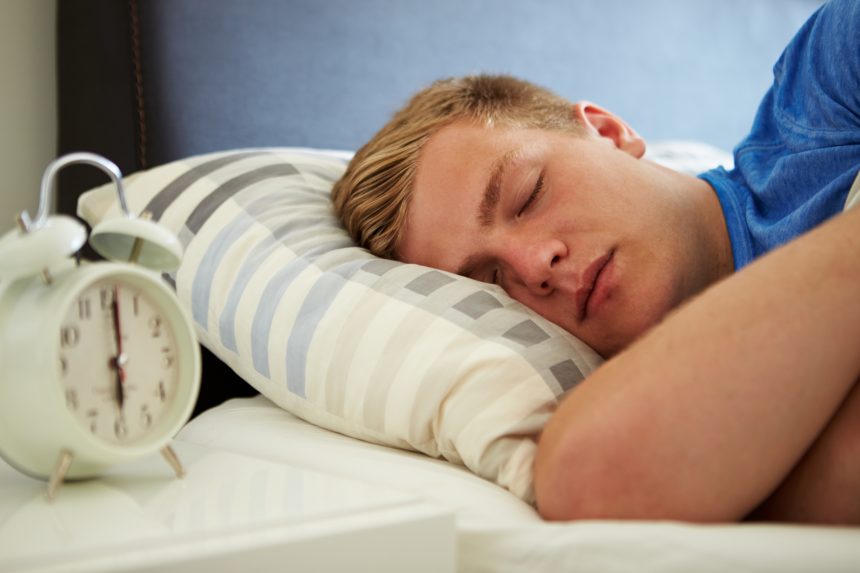 5. Breathe
I know it's easier said than done, but try to keep things in perspective. At the end of the day, it's just an exam and all you can do is try your best. Pre-exam nerves are more common than you think. Try to keep a positive mindset and if you start to panic, take a few deep breaths.
You've got this!